His Target: A Dark Mafia Romance by Bella King
Author:Bella King [King, Bella] , Date: November 23, 2020 ,Views: 8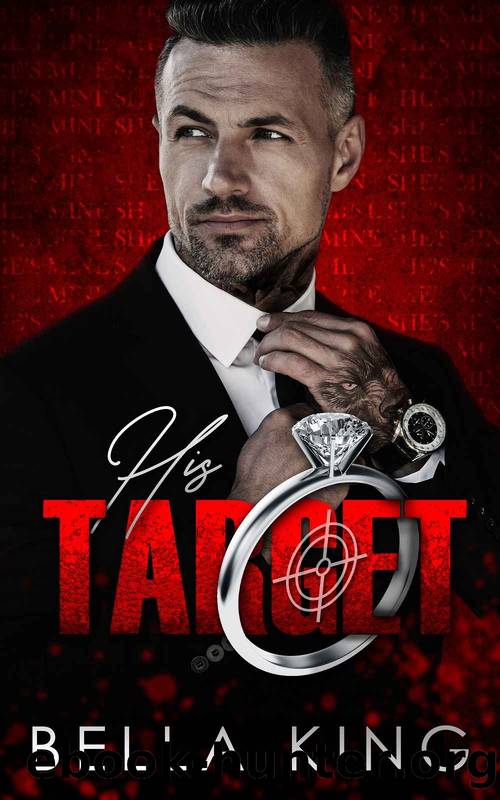 Author:Bella King [King, Bella]
Language: eng
Format: azw3
Publisher: After Midnight
Published: 2020-09-22T16:00:00+00:00



Chapter Eighteen
Alexia
Screams and gunshots at the front of the grocery store tell me what I didn't want to know. Zeno is involved in some heavy shit, and I'm in big trouble for being around him. It's probably time that I split, and that's a damn shame because I was really starting to like him.
I stay low as people rush like a tidal wave through the store, swarming the rear exits and pooling out into the street behind the store. I want to find Zeno before I go, if not just to make sure that he's not dead before I get the hell out of here.
I move against the flow of people, bobbing and weaving through them, trying not to get knocked over and trampled. I can see fear and panic on their faces. Their eyes are wide, and their eyebrows are arched back in distress. Some of their mouths are open in silent screams, while others are shrieking their lungs out.
I don't panic so easily. I've been in many dangerous situations, but this is the first one where I'm not the target. I feel surprisingly calm because of that. I'm merely an observer to someone else's terror. It's like a dream.
I spot Zeno crouched behind a display case full of sodas, a gun clutched in his hand, grimacing as he pops shots off into the broken glass leading to the parking lot. This is a shootout, and judging by the number of bullets coming into the store, he's sorely outnumbered.
I'm torn between trying to help him and preserving my life.
What I should be doing is running the opposite direction, saving myself and letting Zeno sort out whatever mess that he's in. This isn't my responsibility, and quite frankly, I should've known that he was no good. People are never as good as they make themselves out to be.
There isn't much I can do to help him in this situation, but I stay glued to the floor, unable to turn around and leave him. I keep watching him, observing the way that he expertly ducks and pops out to shoot.
He's done this before, probably many times.
I watch his body – his broad shoulders and wide back. Something stirs in me again, primal and needy. I like the danger, the thrill of what he's doing. I thought I wouldn't, but seeing him letting loose, doing something nobody should ever be doing, is arousing.
My heart is in my throat, beating with a ferocious rhythm as I continue to watch Zeno. I bite my bottom lip hard enough to break the skin and draw blood. I taste the metallic copper flavor, savoring it in a bizarre fashion. My senses are heightened, and the world is moving in slow motion.
Zeno's head looks around as he reloads, spotting me crouched a few yards behind him. He waves at me to move back, but I'm frozen in place by his scowl.
For the first time in my life, I feel like even in the face of a threat, I wouldn't be able to flee.
Download


Copyright Disclaimer:
This site does not store any files on its server. We only index and link to content provided by other sites. Please contact the content providers to delete copyright contents if any and email us, we'll remove relevant links or contents immediately.