Darker by E L James
Author:E L James , Date: December 21, 2017 ,Views: 2747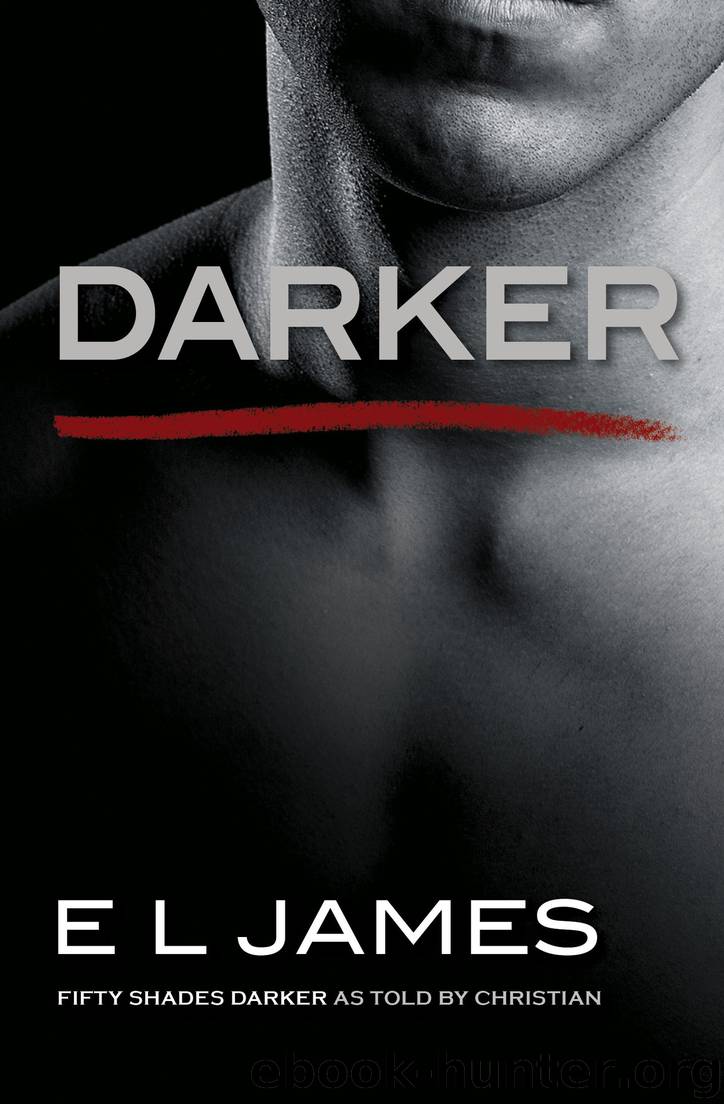 Author:E L James
Language: eng
Format: epub
Publisher: Knopf Doubleday Publishing Group
Published: 2017-11-28T05:00:00+00:00



IN THE BATHROOM, I turn on the faucet and pour a copious amount of bath oil into the streaming water.
I help Ana out of her clothes and hold her hand as she steps in. I follow her quickly and we sit at opposite ends while the bath fills with hot water and fragrant foam.
I grab some body wash and with it begin to massage Ana's left foot, my thumbs rubbing her instep.
"Oh, that feels so good." She closes her eyes and tips back her head.
"Good." I'm enjoying her pleasure. Her hair is tied in a ponytail that sits precariously in a loose bun on top of her head. A few tendrils escape, and her skin looks dewy and a little sun-kissed from our afternoon on The Grace.
She's stunning.
It's been a bewildering couple of days; Leila's aberrant behavior, Elena's interference, and Ana, steadfast and strong through it all. It's been humbling. She humbles me. Most of all I've enjoyed sharing her happiness. I like to see her happy. Her joy is my joy.
"Can I ask you something?" she murmurs, cocking one eye open.
"Of course. Anything, Ana, you know that."
She sits up and squares her shoulders.
Oh no.
"Tomorrow, when I go to work, can Sawyer just deliver me to the front door of the office, then pick me up at the end of the day? Please, Christian. Please," she says quickly.
I stop my massage. "I thought we agreed."
"Please."
Why does she feel so passionately about this?
"What about lunchtime?" I ask, anxious once more about her safety.
"I'll make myself something to take from here so I don't have to go out. Please."
"I find it very difficult to say no to you," I admit, kissing her instep. I want her safe and, until Leila's apprehended, I'm not sure that she will be.
Ana's giving me the big blue eyes.
"You won't go out?" I ask.
"No."
"Okay."
She smiles, grateful, I think. "Thank you," she says, spilling water over the side of the bath as she moves to her knees. She places her hands on my upper arms and kisses me.
"You're most welcome, Miss Steele. How's your behind?"
"Sore. But not too bad. The water is soothing."
"I'm glad you told me to stop," I say.
"So is my behind."
I grin. "Let's go to bed."
Download


Copyright Disclaimer:
This site does not store any files on its server. We only index and link to content provided by other sites. Please contact the content providers to delete copyright contents if any and email us, we'll remove relevant links or contents immediately.