Still Me by Jojo Moyes
Author:Jojo Moyes , Date: January 30, 2018 ,Views: 9294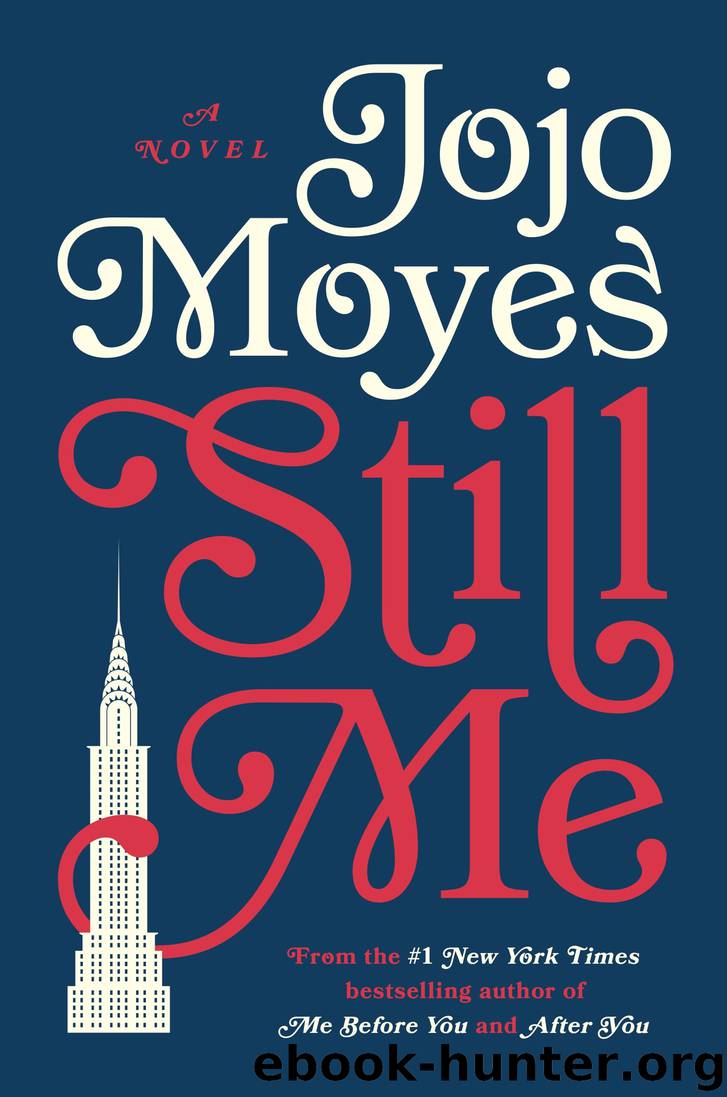 Author:Jojo Moyes
Language: eng
Format: epub, mobi
Publisher: Penguin Publishing Group
Published: 2018-01-30T05:00:00+00:00



17
I flew home on December 22, laden with presents and wearing my new vintage zebra-print coat, which, I would later discover, was strangely and adversely affected by the circulation of recycled air in the 767 and smelled, by the time I reached Heathrow, like a deceased equid.
I had actually not been due to fly until Christmas Eve but Agnes had insisted I go sooner as she was making an unheralded short stop back to Poland to see her mother, who was unwell, and there was apparently no point in my staying there to do nothing when I could be with my family. Mr. Gopnik had paid for the change to my ticket. Agnes had been both overly nice and distant with me since the Thanksgiving dinner. In turn, I was professional and amenable. Sometimes my head would spin with the information it held. But I would think of Garry's words way back in the autumn when I'd arrived:
See nothing, hear nothing, forget everything.
Something had happened in the run-up to Christmas, some lightening of my mood. Perhaps I was just relieved to be leaving that house of dysfunction. Or perhaps the act of buying Christmas presents had resurrected some buried sense of fun in my relationship with Sam. When had I last had a man to buy Christmas presents for, after all? For the last two years of our relationship Patrick had simply sent me e-mails with links to specific pieces of fitness equipment he wanted. Don't bother wrapping them, babe, in case you get it wrong and I need to send them back. All I had done was press a button. I had never spent Christmas with Will. Now I went shoulder to shoulder with the other shoppers in Saks, trying to imagine my boyfriend in the cashmere sweaters, my face pressed against them, the soft checked shirts he liked to wear in the garden, thick outdoor socks from REI. I bought toys for Thom, getting a sugar high from the scents in the M&M store in Times Square. I bought stationery for Treena from McNally Jackson and a beautiful dressing gown for Granddad from Macy's. Feeling flush, as I had spent so little over the past months, I bought Mum a little bracelet from Tiffany and a wind-up radio for Dad to use in his shed.
And then, as an afterthought, I bought a stocking for Sam. I filled it with small gifts: aftershave, novelty gum, socks, and a beer holder in the shape of a woman in denim hotpants. Finally I went back to the toy store where I had bought Thom's presents and bought a few pieces of dollhouse furniture—a bed, a table and chairs, a sofa, and a bathroom suite. I wrapped them and wrote on the label: Until the real one is finished. I found a tiny medical kit and included that too, marveling at the detail contained within it. And suddenly Christmas felt real and exciting, and the prospect of almost ten days away from the Gopniks and the city felt like a gift in itself.
Download


Copyright Disclaimer:
This site does not store any files on its server. We only index and link to content provided by other sites. Please contact the content providers to delete copyright contents if any and email us, we'll remove relevant links or contents immediately.