The Daughters of Foxcote Manor by Eve Chase
Author:Eve Chase , Date: July 24, 2020 ,Views: 21999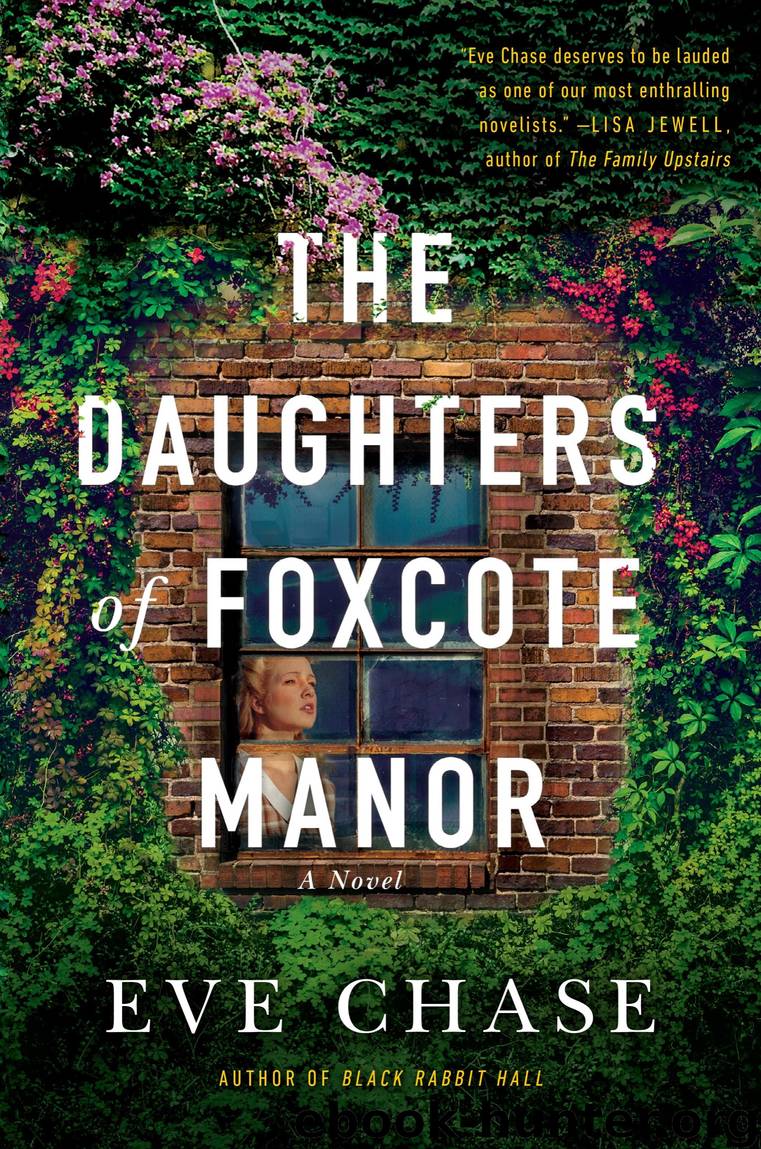 Author:Eve Chase
Language: eng
Format: epub
Publisher: Penguin Publishing Group
Published: 2020-07-20T16:00:00+00:00



28
Rita
You should never shoot a gun into the trees without knowing where the bullet will end up," Rita says, repeating Robbie's words. She's still reeling from the sight of Don's car, glinting malevolently in the drive yesterday, its dents a reminder of the thrill seeker who drives as he lives. Who probably shoots like that too.
"Is that right, John Wayne?" Don cocks the gun and fires again, the crack ricocheting into the woods, echoing in her eardrums. A distant tree showers its leaves. He turns to grin at her wolfishly, revealing the intimate pink tissue of his gums.
"The bullet may just keep going. To shoot safely, you have to know the bullet's path." She can't help relishing her recall of Robbie's knowledge. "And you don't."
"I see." He raises one eyebrow, in a way that manages to be both belittling and carnal.
Rita looks away and bends down to Teddy, who is enjoying the noise and threat of violence immensely. "Indoors," she whispers. "Now."
Teddy's smile collapses. "But Don promised to show me how to shoot."
"I'm not saying it again, Teddy."
"But—"
Don winks at him. "Another time, little man."
Rita watches Teddy as he stomps back to Foxcote, protesting about the lack of fairness, making a show of kicking up twigs to impress Don. He leaves the garden gate swinging. Bang. She needs to oil it or something, whatever you do with gates. Bang. And she suddenly remembers how she got up this morning and discovered it wide open, even though she always makes sure the house is as secure as it can be—given those holes in the wall—before she turns in. She also noticed the flowerbeds were crushed under the drawing-room window, and a trail of flattened oxeye daisies leading back to the paved path. She supposes it could have been a curious deer. She'd rather it was a deer. But her mind keeps twitching to Fingers, the albino Green Man. And then, with a shudder that travels down her spine, the sight of the baby yesterday, not where Rita had left her on the picnic blanket. As if someone had picked her up while she was watching Hera and Teddy. But surely the baby had maneuvered herself somehow. Rita must put it from the muddle of her tired mind.
"I wish you'd talk to me like that, Rita," Don says, dispersing her swarming thoughts. His absurdly blue eyes spark under heavy, indolent lids, and he smiles at her in a way that suggests he's mistaken her for a different sort of woman, someone more attractive.
He's also stripped off his white shirt, entirely gratuitously—it's not hot today—and a thick V of curly dark hair arrows down his tanned torso, as if deliberately signposting the bulbous bulk of his groin, its topography alarmingly obvious in his tight flared jeans. She tries hard not to look, but she's got a feeling he's aware of her effort, and it thrills him. "Do you slap buttocks as well?"
Her face heats. She shields her smarting cheek with her hand and
Download


Copyright Disclaimer:
This site does not store any files on its server. We only index and link to content provided by other sites. Please contact the content providers to delete copyright contents if any and email us, we'll remove relevant links or contents immediately.