The Kiss Quotient by Helen Hoang
Author:Helen Hoang [Hoang, Helen] , Date: June 30, 2018 ,Views: 4735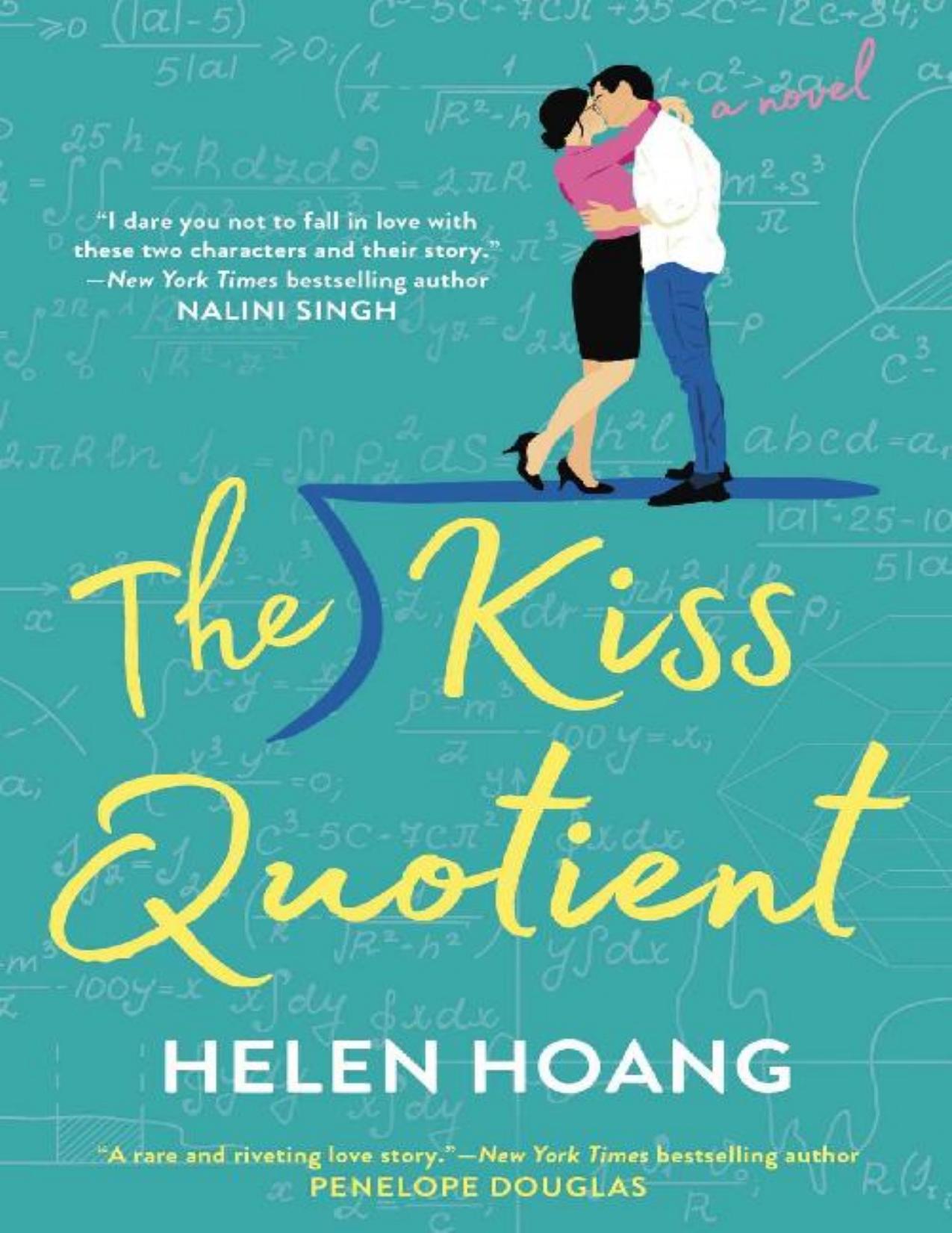 Author:Helen Hoang [Hoang, Helen]
Language: eng
Format: epub
Publisher: Penguin Publishing Group
Published: 2018-06-04T18:30:00+00:00



* * *
• • •
"Don't you have any casual clothes?"
Michael swept her damp hair to the side and kissed her neck as she stared at her wardrobe, trying to make her clothing selection for the day.
"I didn't need them when I started working, so I gave them all away," she said.
"You had them, though? Or were they all knee-length skirts and button-downs?" As he spoke, his arms stole around her bathrobe-clad waist and hugged her to his naked chest. Her body couldn't decide if it wanted to relax or stiffen.
She suspected he was seducing her. It was almost working. It was definitely making her mind fuzzy, but that was a good thing. He was distracting her from her headache and the fact that she was terribly off-schedule today, something that normally filled her with irritation and frustration until she could start over and do things right.
"They were skirts and button-downs. How do you know me so well?"
His hot breath fanned over her ear as he chuckled. "You are my favorite puzzle lately. I want to see you in sundresses, Stella."
"I don't have any."
"It's Sunday. We could go shopping."
She turned around, feeling a spike of anxiety at the thought of going out in public, going somewhere new, and worst of all, trying on itchy, scratchy clothes that were probably dusted with rat feces from warehouse floors. "Can you make me sundresses? I was serious when I said I wanted custom Michael designs. I'll have to get anything I buy seriously altered before I can wear it, anyway."
Instead of answering, he pulled a pink shirt off its hanger and inspected the inside seams. "French seams. The fabric is . . ." He rubbed it between his fingers. "It's plain cotton."
"I love cotton. Silk, too. I don't mind synthetic fabrics like acrylic and Lycra, as long as they're soft, but I can't stand crisp denim or wool or cashmere or angora."
A pleased smile curved over his mouth as he continued to check out the construction of her shirt. "My practice girlfriend might know more about textiles than I do. Impressive."
His compliment made her feel warm and bubbly, but her mind snagged on her "practice girlfriend" title. She didn't like it—namely the "practice" half—but she knew she had to be realistic about what she could and couldn't have. Better to focus on the irony of her tactile defensiveness leading them to a common interest. She restrained herself from reading off fabric types and qualities like an encyclopedia.
He hung her shirt back up neatly and stepped in front of her, resting his hands on her hips. "I really want you in sundresses, Stella. I love the pencil skirts. They do fantastic things to one of my favorite parts of you, but they've also been torturing me."
"How? Why?"
"They don't let me do this." Watching her with heated eyes, he drew the end of her bathrobe up. It made a brushing sound against his jeans as he bared her thighs to the cool air. His palm scraped
Download


Copyright Disclaimer:
This site does not store any files on its server. We only index and link to content provided by other sites. Please contact the content providers to delete copyright contents if any and email us, we'll remove relevant links or contents immediately.