Where the Crawdads Sing by Delia Owens
Author:Delia Owens , Date: August 22, 2018 ,Views: 5710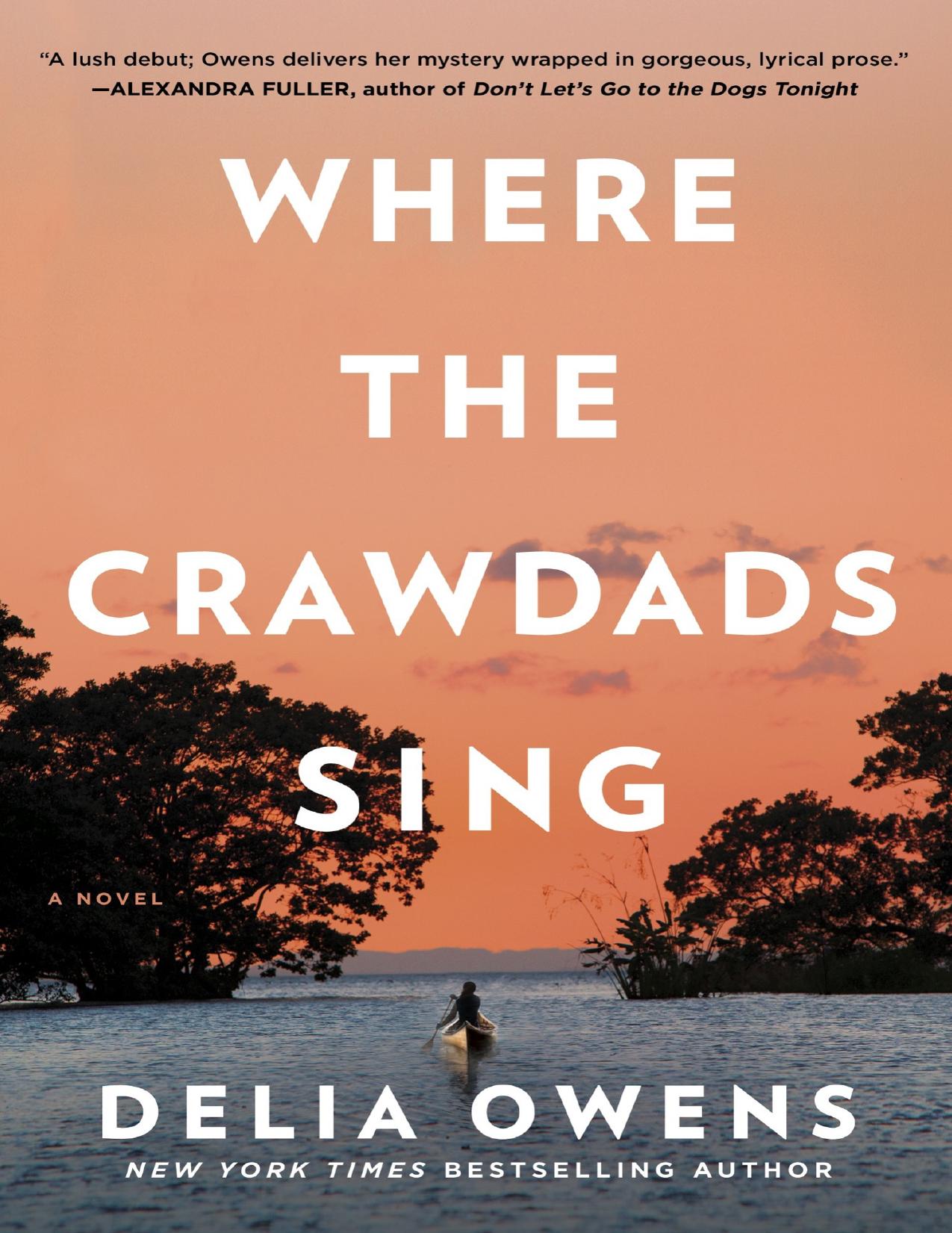 Author:Delia Owens
Language: eng
Format: epub, mobi
Publisher: Penguin Publishing Group
Published: 2018-08-15T00:00:00+00:00



* * *
• • •
THE NEXT MORNING, on a rare trip to the Piggly Wiggly to buy personal items Jumpin' didn't carry, Kya stepped out of the grocery and nearly bumped right into Chase's parents—Sam and Patti Love. They knew who she was—everyone did.
She'd seen them in town occasionally through the years, mostly from a distance. Sam could be seen behind the counter in the Western Auto, dealing with customers, opening the cash register. Kya remembered how when she was a girl, he shooed her away from the window as though she might frighten away real customers. Patti Love didn't work full time at the store, allowing time for her to hurry along the street, handing out pamphlets for the Annual Quilting Contest or the Blue-Crab Queen Festival. Always dressed in a fine outfit with high-heel pumps, pocketbook, and hat, in matching colors demanded by the southern season. No matter the subject, she managed to mention Chase as being the best quarterback the town had ever seen.
Kya smiled shyly, looking right into Patti Love's eyes, hoping they would speak to her in some personal way and introduce themselves. Maybe acknowledge her as Chase's girl. But they halted abruptly, said nothing, and sidestepped around her—making a wider berth than necessary. Moved on.
The evening after bumping into them, Kya and Chase drifted in her boat under an oak so huge its knees jutted over the water, creating little grottoes for otters and ducks. Keeping her voice low, partly so she wouldn't disturb the mallards and partly in fear, Kya told Chase about seeing his parents and asked if she would meet them soon.
Chase sat silent, making her stomach lump up.
Finally he said, "'Course you will. Soon, I promise." But he didn't look at her when he said it.
"They know about me, right? About us?" she asked.
"A' course."
The boat must have drifted too close to the oak, because right then a great horned owl, plump and cushy as a down pillow, dropped from the tree on reaching wings, then stroked slow and easy across the lagoon, his breast feathers reflecting soft patterns on the water.
Chase reached out and took Kya's hand, wringing the doubt from her fingers.
For weeks, sunsets and moonrises followed Chase and Kya's easy movements through the marsh. But each time she resisted his advances, he stopped. Images of does or turkey hens alone with their demanding young, the males long gone to other females, weighed solid in her mind.
Lying around near naked in the boat was as far as it went, no matter what the townspeople said. Although Chase and Kya kept to themselves, the town was small and people saw them together in his boat or on the beaches. The shrimpers didn't miss much on the seas. There was talk. Tittle-tattle.
Download


Copyright Disclaimer:
This site does not store any files on its server. We only index and link to content provided by other sites. Please contact the content providers to delete copyright contents if any and email us, we'll remove relevant links or contents immediately.