What Does This Button Do? by Bruce Dickinson
Author:Bruce Dickinson , Date: October 23, 2017 ,Views: 5132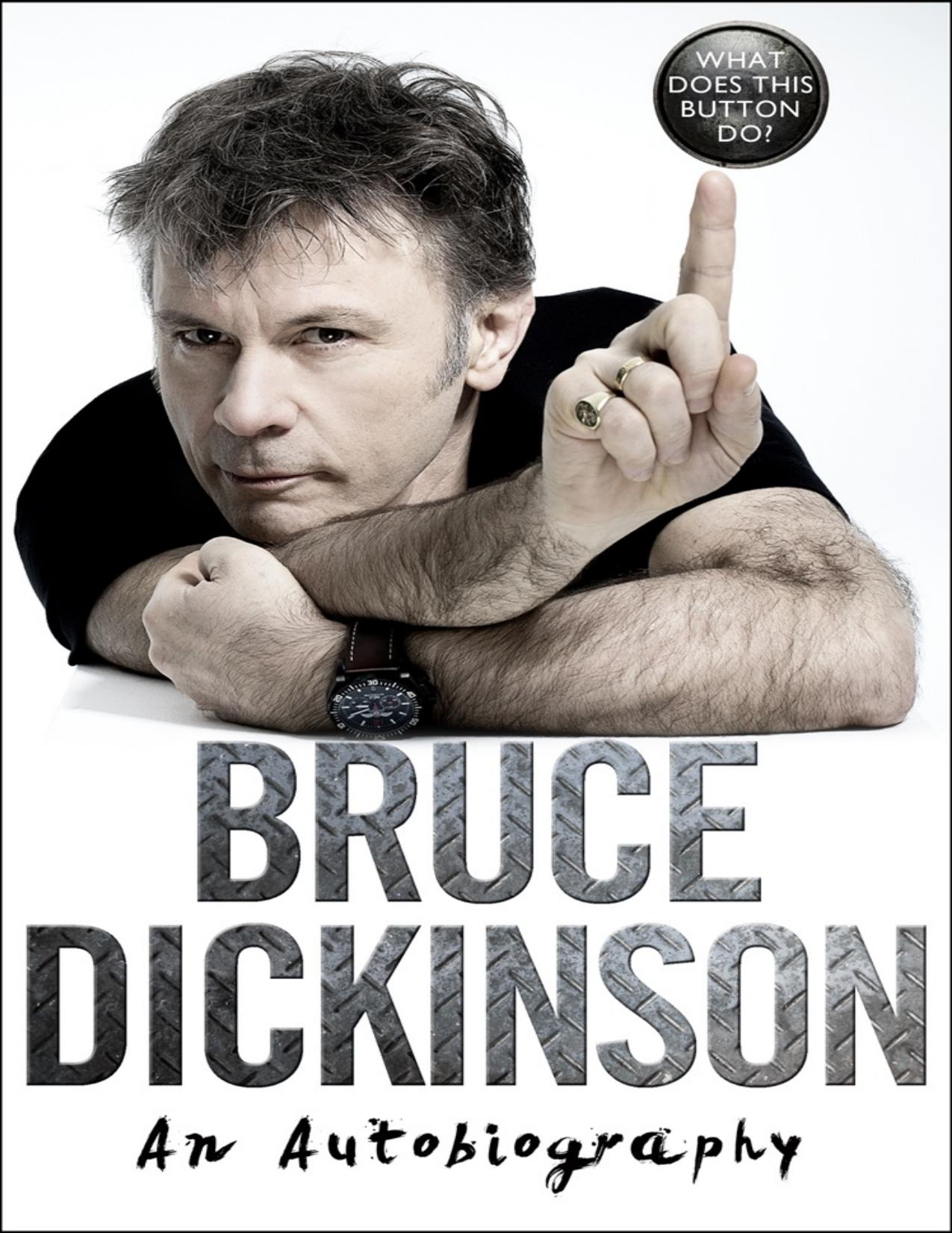 Author:Bruce Dickinson
Language: eng
Format: epub, mobi
Publisher: HarperCollins Publishers
Published: 2017-09-01T04:00:00+00:00



Double Dutch
The Bahamas was relatively brief. The rest of the album would be finished and mixed in Holland, in Hilversum, at Wisseloord Studios.
Marvin still managed to make an appearance, in quite memorable fashion. I was sound asleep but the sun was already up. There was a loud banging from downstairs. Each small house had three bedrooms upstairs, and there was a courtyard at the back with an external door opening out onto the road, across from the studies. The initial banging was Marvin trying to get in. I woke up, the banging ceased, and I started to doze.
Seconds later the sound of splintering window frame, muffled shouts, a woman's voice, a door being kicked in – and the unmistakable sound of Martin in transformation.
He knocked at my door: 'Aha, are you in …?'
'What is it?'
'You need to come downstairs.'
'It's 7.30 in the morning.'
'Now. You need to come downstairs now.'
'Why do I need to come downstairs now?' I had already started putting my pants on, or this would only end in tears, which it possibly would do anyway, but hey.
'It's the most important person … you will ever meet … in the whole world …'
I put my trainers on. 'And who might that be?'
'Just get down here, boy.'
I heard a thumping crash as Marvin collided with the stairs.
Downstairs, Marvin was standing on the furniture again, on one leg, but this time he was covered in earth and his forearm was heavily bleeding.
'Are you alright?'
'AHA! Alright? See …' He pointed to his eye. 'This … the eye of the tiger.'
'Martin, you're bleeding …'
'HA! This … the blood of the samurai.'
'I would get that seen to. Do you want some antiseptic?'
'Death … one blow … Shotokan.' He hopped from one leg to the other. 'For I … am the court jester.'
I sighed. 'I'll make a cup of tea …'
Martin had started out with good intentions several hours before, but had been misled by his own internal Mr Hyde, and finally ran out of people to drink with. After banging on my door at 7 a.m., he had scaled the eight-foot wall and then fallen off into a rose bush, hence the earth, hence the blood.
Undeterred, Marvin had scaled the trellis and kicked in the mosquito mesh, clambered into a roadie's bedroom, and then, imagining that my bedroom lay beyond, kicked the door open to reveal a naked lady in flagrante with another roadie.
'Carry on, dear boy,' was his response.
The doorbell rang and the last piece of the evening's jigsaw revealed itself. I opened the courtyard door and there, immaculately dressed in dressing gown and slippers, was Robert Palmer, clutching a bottle of rum and two glasses.
Martin and Robert went way back to the days when Martin worked with a band called Vinegar Joe. Robert was the singer.
After running out of drinking partners, and having not seen Robert for around 30 years, Marvin knocked on his door at four in the morning.
Unfazed, Robert greeted him with, 'Martin, it's been a long time. Do come in.
Download


Copyright Disclaimer:
This site does not store any files on its server. We only index and link to content provided by other sites. Please contact the content providers to delete copyright contents if any and email us, we'll remove relevant links or contents immediately.