The Kite Runner by Khaled Hosseini
Author:Khaled Hosseini , Date: March 25, 2014 ,Views: 3747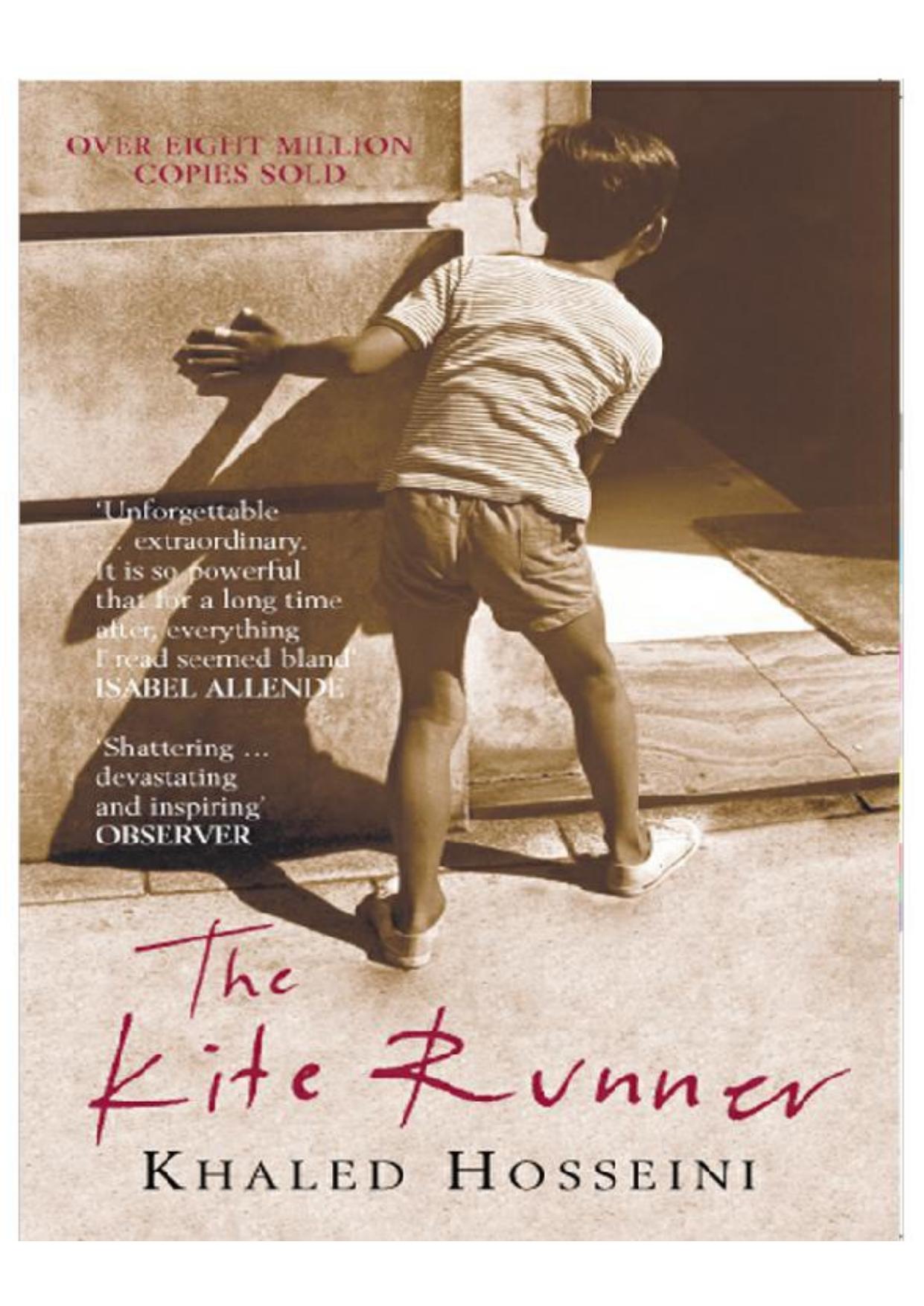 Author:Khaled Hosseini
Language: eng
Format: epub, mobi, azw3
Publisher: Bloomsbury Publishing
Published: 2009-04-24T16:00:00+00:00



IN THE SUMMER of 1988, about six months before the Soviets withdrew from Afghanistan, I finished my first novel, a father-son story set in Kabul, written mostly with the typewriter the general had given me. I sent query letters to a dozen agencies and was stunned one August day when I opened our mailbox and found a request from a New York agency for the completed manuscript. I mailed it the next day. Soraya kissed the carefully wrapped manuscript and Khala Jamila insisted we pass it under the Koran. She told me that she was going to do nazr for me, a vow to have a sheep slaughtered and the meat given to the poor if my book was accepted.
"Please, no nazr, Khala jan," I said, kissing her face. "Just do zakat, give the money to someone in need, okay? No sheep killing."
Six weeks later, a man named Martin Greenwalt called from New York and offered to represent me. I only told Soraya about it. "But just because I have an agent doesn't mean I'll get published. If Martin sells the novel, then we'll celebrate."
A month later, Martin called and informed me I was going to be a published novelist. When I told Soraya, she screamed.
We had a celebration dinner with Soraya's parents that night. Khala Jamila made kofta—meatballs and white rice—and white ferni. The general, a sheen of moisture in his eyes, said that he was proud of me. After General Taheri and his wife left, Soraya and I celebrated with an expensive bottle of Merlot I had bought on the way home—the general did not approve of women drinking alcohol, and Soraya didn't drink in his presence.
"I am so proud of you," she said, raising her glass to mine. "Kaka would have been proud too."
"I know," I said, thinking of Baba, wishing he could have seen me.
Later that night, after Soraya fell asleep—wine always made her sleepy—I stood on the balcony and breathed in the cool summer air. I thought of Rahim Khan and the little note of support he had written me after he'd read my first story. And I thought of Hassan. Some day, Inshallah, you will be a great writer, he had said once, and people all over the world will read your stories. There was so much goodness in my life. So much happiness. I wondered whether I deserved any of it.
The novel was released in the summer of that following year, 1989, and the publisher sent me on a five-city book tour. I became a minor celebrity in the Afghan community. That was the year that the Shorawi completed their withdrawal from Afghanistan. It should have been a time of glory for Afghans. Instead, the war raged on, this time between Afghans, the Mujahedin, against the Soviet puppet government of Najibullah, and Afghan refugees kept flocking to Pakistan. That was the year that the cold war ended, the year the Berlin Wall came down. It was the year of Tiananmen Square. In the midst of it all, Afghanistan was forgotten.
Download


Copyright Disclaimer:
This site does not store any files on its server. We only index and link to content provided by other sites. Please contact the content providers to delete copyright contents if any and email us, we'll remove relevant links or contents immediately.