Unexpected by Jenny Frame
Author:Jenny Frame [Frame, Jenny] , Date: August 22, 2017 ,Views: 5641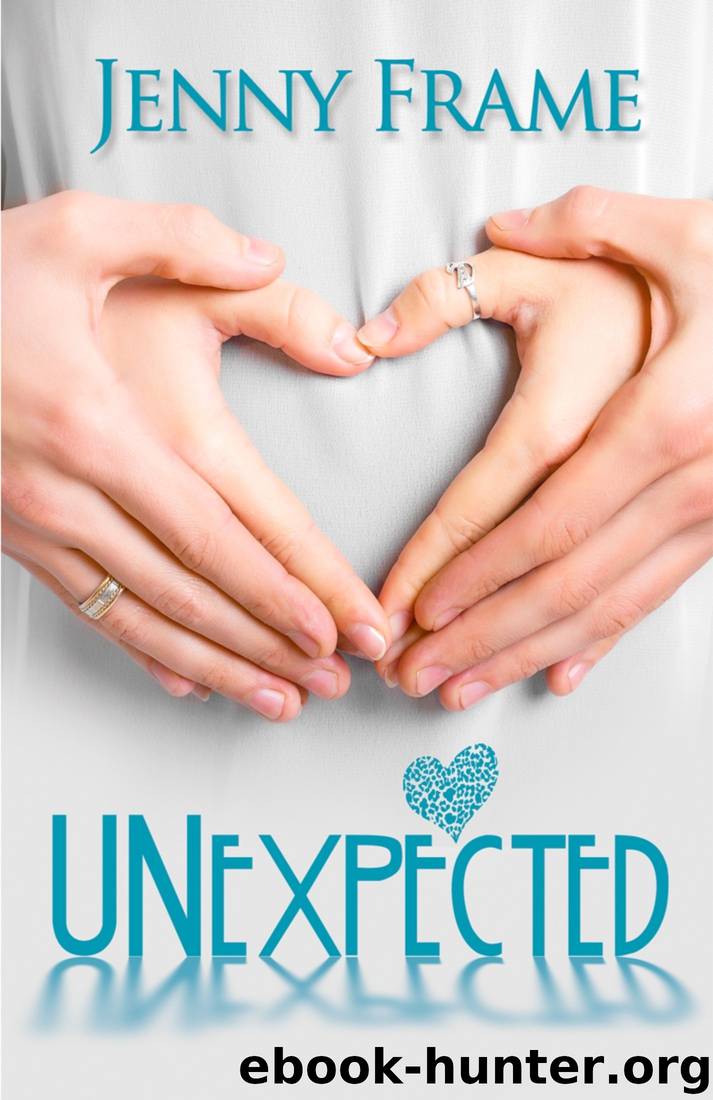 Author:Jenny Frame [Frame, Jenny]
Language: eng
Format: epub
ISBN: 9781626399433
Publisher: Bold Strokes Books
Published: 2017-06-29T04:00:00+00:00



Chapter Twelve
Dale pulled up outside the vicarage with a screech. She saw Sadie at the front trying her best to clean out all the wood and splinters from the broken front door.
"Sadie, are they okay? What happened?"
"I'm so glad you're here, Dale. Becca won't let me call the police. They're both upstairs. Becca's feeling under the weather."
"How did the door get broken?" Dale asked.
Sadie leaned the broom against the wall and said, "I woke up with a start. It was about quarter past one, and I heard some loud bangs. I got myself up and looked out of the window, but I can't see the driveway from my bedroom, so I phoned over to Becca's to make sure they were all right. Little Jake answered and told me two men broke in."
"I need to see them." Dale went into the house and ran upstairs. She saw Jake standing outside the main bathroom, looking worried.
"Jake?"
He looked up and ran into her arms. "Mummy's not feeling well. The bad men scared her."
She squeezed Jake tight and kissed his head. "It's okay, wee man. I'm here now. I'll take care of everything. You don't have to worry any more. Okay?"
His tears started to fall. She guessed it was pure relief that someone was here to take charge and protect them. Jake was too young to bear that worry for his mother.
Dale wiped away his tears with her thumb. "I'll go and talk to Mummy. Why don't you go downstairs and get Sadie to give you a glass of water for Mummy."
He nodded and ran downstairs. Dale knocked at the bathroom door. "Becca? It's Dale."
"Don't come in," Becca shouted.
Dale sighed. "I know I'm not your favourite person after last night. I was wrong and I'm sorry. Besides I'm the only option you've got right now."
"I don't want you to see me like this."
Dale walked in the door and found Becca in her nightdress, leaning against the toilet and looking as white as a sheet.
"Becca, what's wrong? Is it the baby?"
She knelt down beside her and, without thinking, began to rub her back.
"I was so dizzy. I felt sick, and then I was sick over and over."
"Are you still feeling like you're gonna puke?"
"Yes, but I think it's stopped."
"Right, come on then, hen." Dale lifted a surprised Becca in her arms.
"Dale, I don't smell very good. Let me walk myself."
Dale continued to walk out the bathroom door, with Becca cradled in her arms, and made for her bedroom. "Who cares? I stink. I had to run over here without a shower, so we can stink together."
She carefully laid Becca down on the bed and pulled the covers over her. "It's too cold in here. Once I've got you settled, I'll get you a hot water bottle."
Becca moaned, and Dale knelt by the side of the bed. "I told Jake not to contact you. We're not your responsibility."
"What if I want you to be my responsibility?"
Becca didn't answer and an awkward silence hung in the air.
"I'm sorry about last night," Dale said softly.
Download


Copyright Disclaimer:
This site does not store any files on its server. We only index and link to content provided by other sites. Please contact the content providers to delete copyright contents if any and email us, we'll remove relevant links or contents immediately.