The Secret Pond by Gerri Hill
Author:Gerri Hill [Gerri Hill] , Date: November 30, 2017 ,Views: 5714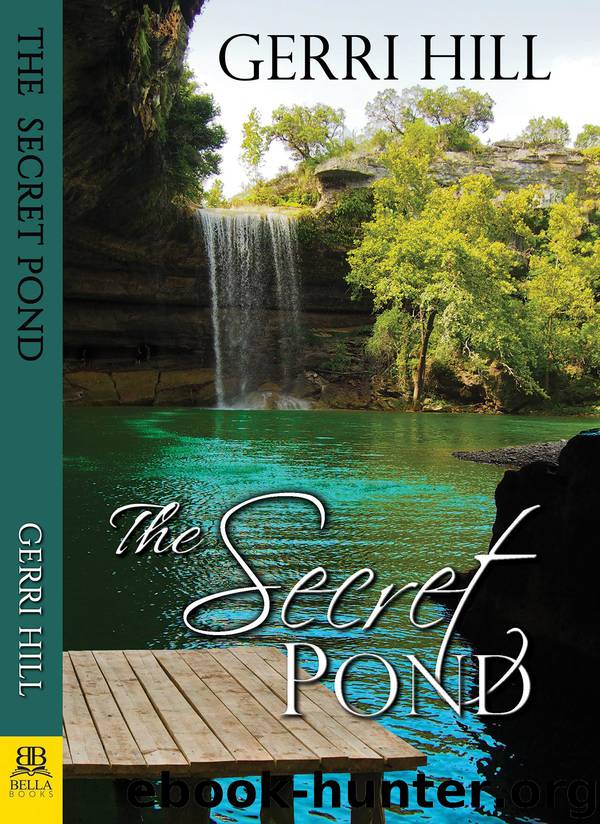 Author:Gerri Hill [Gerri Hill]
Language: eng
Format: epub
ISBN: 9781594935633
Goodreads: 35680081
Publisher: Bella Books
Published: 2017-11-21T03:00:00+00:00



Chapter Twenty-Seven
Lindsey leaned her shoulder against the edge of the deck frame, looking up into the nighttime sky. One more day until full—the moon was rising over the oaks behind the deer feeder. It cast enough light for her to make out three deer still eating.
She twisted the water bottle absently between her fingers, then moved out onto the deck, sitting down in the chair she normally used. Max was in the house, sprawled out on the kitchen floor and enjoying the coolness of the AC. She smiled as she watched him. Passed out was more like it. He'd nearly fallen asleep in his food bowl.
Yeah, she was pleasantly tired too. It had been an all-around great day. So much so that she hated to see it come to an end. She had assumed that their float trip—which had taken well over three hours by the time they'd stopped and played—would be the extent of their time together. Instead, Hannah had seemed in no hurry to leave, so they'd sat on the deck by the river and finished off the sausage, cheese, and crackers that Hannah had brought. Then they'd piled onto the four-wheeler—a four-wheeler meant for two, not three—and had driven back upstream to get the Mule. Despite protests that she had no idea what she was doing, Hannah had driven the Mule back, following slowly behind her and Jack on the four-wheeler.
Even then, they weren't ready to call it a day. She and Hannah had sat on the deck talking while Jack entertained them by attempting to do flips from the rope swing. He finally tired and joined them, stretching out on a towel as the sun started to sink lower. Eventually, though, their day came to an end, and they packed up the Mule and she drove them back to the creek. Jack was fighting yawns the whole way, but he still had enough energy to ask what they were going to do tomorrow.
"How about we take your mom to our secret place?"
He grinned. "Really?"
"Can we trust her?"
He grinned wider. "I don't know. We might have to blindfold her."
She laughed at his suggestion and had glanced at Hannah, who arched an eyebrow.
"Blindfold?"
"Well, you know, it's a secret."
She smiled as she looked up into the sky. Not only were they going to the pond, but Hannah had invited her for dinner tomorrow night. She warned, however, that it would most likely be Jack's favorite—spaghetti and meatballs.
So…it looked like she'd made a new friend. When she'd moved out here, making friends had been the least of her worries. She had simply been trying to make it through each day…each night. She didn't have anything to offer someone. She wondered if she did now.
She smiled as she pictured Hannah lying back on her tube, her skin beginning to turn a golden brown from their days in the sun. It would help if she didn't look so damn good in a bikini. She closed her eyes for a moment as she remembered their ride through the chute.
Download


Copyright Disclaimer:
This site does not store any files on its server. We only index and link to content provided by other sites. Please contact the content providers to delete copyright contents if any and email us, we'll remove relevant links or contents immediately.