Starting From Scratch by Georgia Beers
Author:Georgia Beers [Beers, Georgia] , Date: October 11, 2014 ,Views: 4751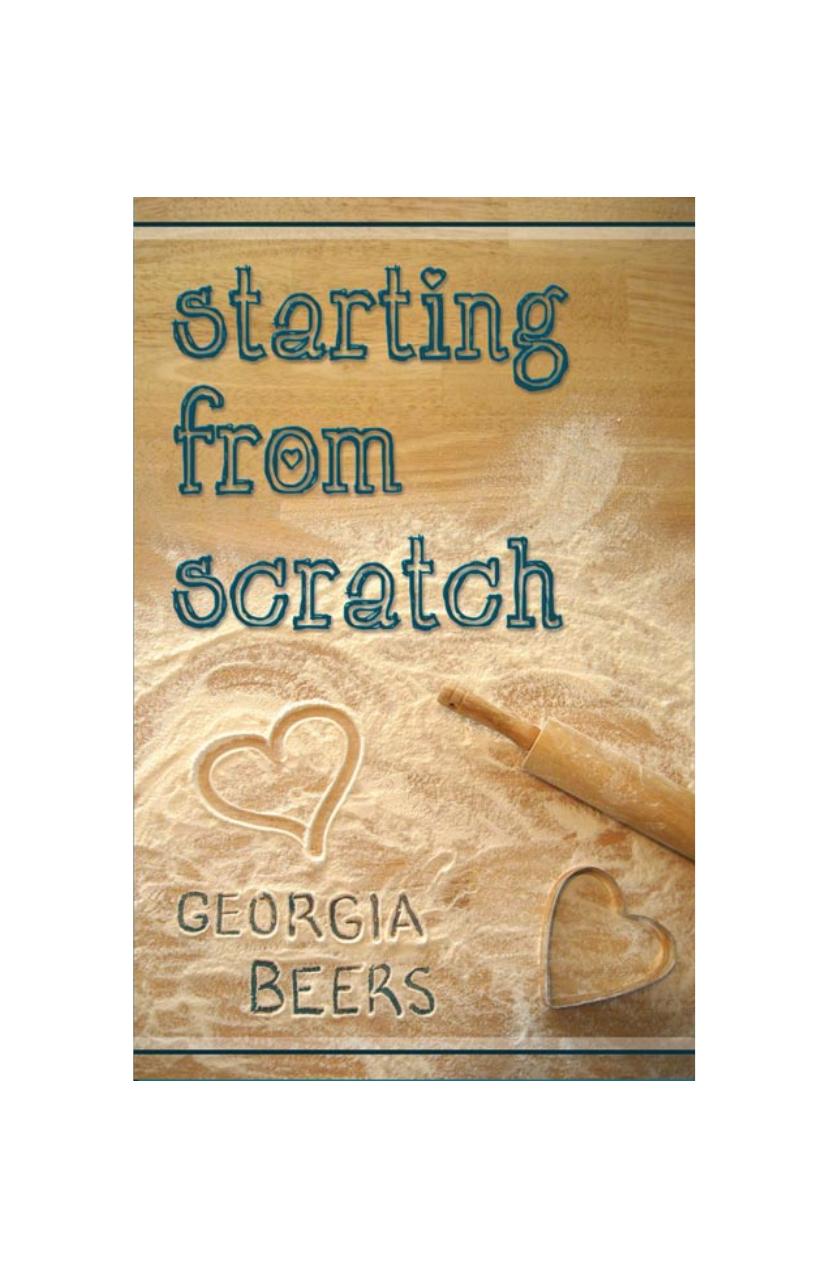 Author:Georgia Beers [Beers, Georgia]
Language: eng
Format: epub, mobi
Tags: Fiction, Lesbian, Erotica, Romance
ISBN: 9780979925467
Google: urFXPgAACAAJ
Amazon: B003Z0D2Q6
Publisher: Brisk Press
Published: 2010-02-09T00:00:00+00:00



CHAPTER SIXTEEN
I saw them arrive with Max, but I would have known
immediately who they were, even if they'd come without
him.
Elena didn't look much like her father at all. He was a
big bulldozer of a man with broad shoulders and very little
left of what might have once been sandy blond hair. I
could see flashes of her in his smile, though, and her eyes
were the same rich brown as his. Her mother, however, was
a different story. I could almost hear Grandma's voice in
my head, "She looks like she fell off her mother's face."
Elena was a carbon copy of the woman, who was strikingly
beautiful even in what must have been her late sixties. e
shape of her face, the way her eyes were set at a slight tilt,
her tall, lean frame; it was all Elena. I felt like I was getting
a quick flash of the future any time I looked in her
direction. Elena, thirty years from now.
ey paid infinitely more attention to Max's playing
than Cindy ever had in all the times I'd seen her there.
ey smiled and cheered and every time Max looked in
their direction, Mrs. Walker gave a sweet wave of
encouragement. Mr. Walker shot his grandson a thumbs-
up more than once.
I tried not to stare into the bleachers at them, but it
was hard. Maddie had things under control as far as the
Georgia Beers
team went and I was trying to make myself as unobtrusive
as possible, only helping when she asked me specifically,
not wanting to step on her toes. I coached third base and
then first as the game went on, pleased to see that most of
our kids finally understood in which direction to run after
they hit the ball. Each time Max was up, he glanced into
the modest crowd and my eyes would follow his, my
stomach flip-flopping at the jolt of familiarity when his
grandmother smiled at him.
Max made contact with the ball every time he was at
bat, which I didn't think was a coincidence.
"See my nana and papa up there?" he asked me
brightly as he stopped on first base during the last inning.
"ey're watching me play."
He was so adorable as he stated the obvious to me, I
wanted to hug him tightly. I settled for ruffling his hair
before I stepped back for the next batter and ordered Max
to pay attention. When I glanced over at the Walkers, my
heart did a weird little skip as I noticed Elena scootching
in to settle between her parents. She caught me looking
and gave me a little wave, and I couldn't keep the stupid
grin off my face as my cheeks warmed.
Across the field at third base, Maddie arched a brow at
me, her expression very clearly telling me she had
witnessed that little exchange and was expecting details.
I tried to put my focus back on the game, but my
mind drifted a bit. I've always loved the smell of freshly cut
grass and I inhaled, taking the scent deeply into my lungs.
It was the epitome of summer to me; it's what my
childhood outdoors smelled like. Inside it was chocolate
chip cookies; outside it was freshly cut grass. I
Download


Copyright Disclaimer:
This site does not store any files on its server. We only index and link to content provided by other sites. Please contact the content providers to delete copyright contents if any and email us, we'll remove relevant links or contents immediately.