The Christmas Killer by Alex Pine
Author:Alex Pine [Pine, Alex] , Date: January 19, 2021 ,Views: 306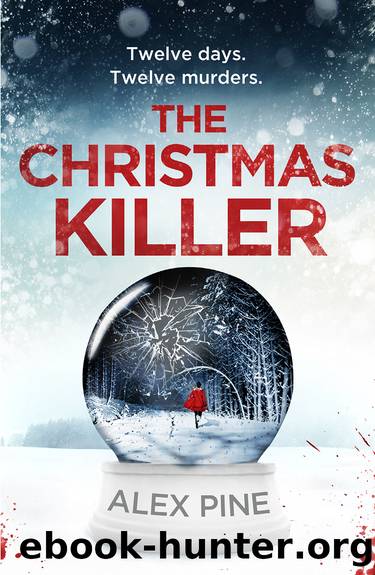 Author:Alex Pine [Pine, Alex]
Language: eng
Format: epub
Publisher: HarperCollins Publishers
Published: 2020-09-08T17:00:00+00:00



CHAPTER THIRTY-SIX
The briefing session in the village hall resumed shortly after DCI Tanner finished his phone conversation with the Chief Constable.
'She told me that a press conference has been scheduled for seven o'clock,' he announced to the team. 'It'll be at the constabulary headquarters in Penrith and she wants me to front it. So let's get this done.'
James went back over some of the ground he had already covered and then provided an update from the crime scene in Willow Road.
'Lorna Manning's body has been removed and a thorough search of the property has taken place,' he said. 'No weapon has been found and forensics are confident that the only thing taken was the photo of Lorna from the living room. Meanwhile, all the neighbours have now been spoken to. None of them saw anything last night, but the woman who lives directly next door to Lorna's house did hear what she thought was breaking glass.'
James consulted his notebook before continuing. 'Her name is Doreen Sinclair and she told officers that she was lying in bed awake when she heard it at just after midnight. She's sure it came from the rear of Lorna's house but assumed it was an outside light or an ornamental feature that was blown over by the strong wind. She heard nothing more after that so didn't bother to get up. We've checked the rear patio and garden, and the only thing that's broken is the glass panel in the kitchen door. So it's safe to assume that the intruder broke in and killed Lorna shortly after midnight.'
James went on to point out that the rear garden backed onto a narrow lane with only a few detached houses on it.
'It would have been easy for the killer to approach the house along the lane and climb over the low garden fence,' he said. 'As ever, the lack of CCTV cameras means we don't have the luxury of viewing video footage that might have captured the perp.'
James explained that checks were being carried out on Lorna's phone, laptop and social media history. Officers had also been searching her office at the school and speaking to colleagues there, but nothing of interest had so far emerged.
'We haven't yet established a meaningful link between our two victims other than that they both lived in Kirkby Abbey,' he said. 'But the killer seems to believe that they did have one thing in common – they both deserved to die. And if this is indeed the motive, then we need to find out as much as we can about Lorna Manning and Charlie Jenkins.
'One thing that does seem to be in doubt is whether Lorna was in a relationship. Most of her friends and colleagues don't believe she was, but it turns out that on Wednesday evening she had a meal at The King's Head with Giles Keegan, who you all know was one of us before he retired. Now, it could be they were just acquaintances, but either way, I intend to talk to Giles about it.
Download


Copyright Disclaimer:
This site does not store any files on its server. We only index and link to content provided by other sites. Please contact the content providers to delete copyright contents if any and email us, we'll remove relevant links or contents immediately.