Scar Tissue by Anthony Kiedis
Author:Anthony Kiedis [Kiedis, Anthony] , Date: March 26, 2014 ,Views: 1644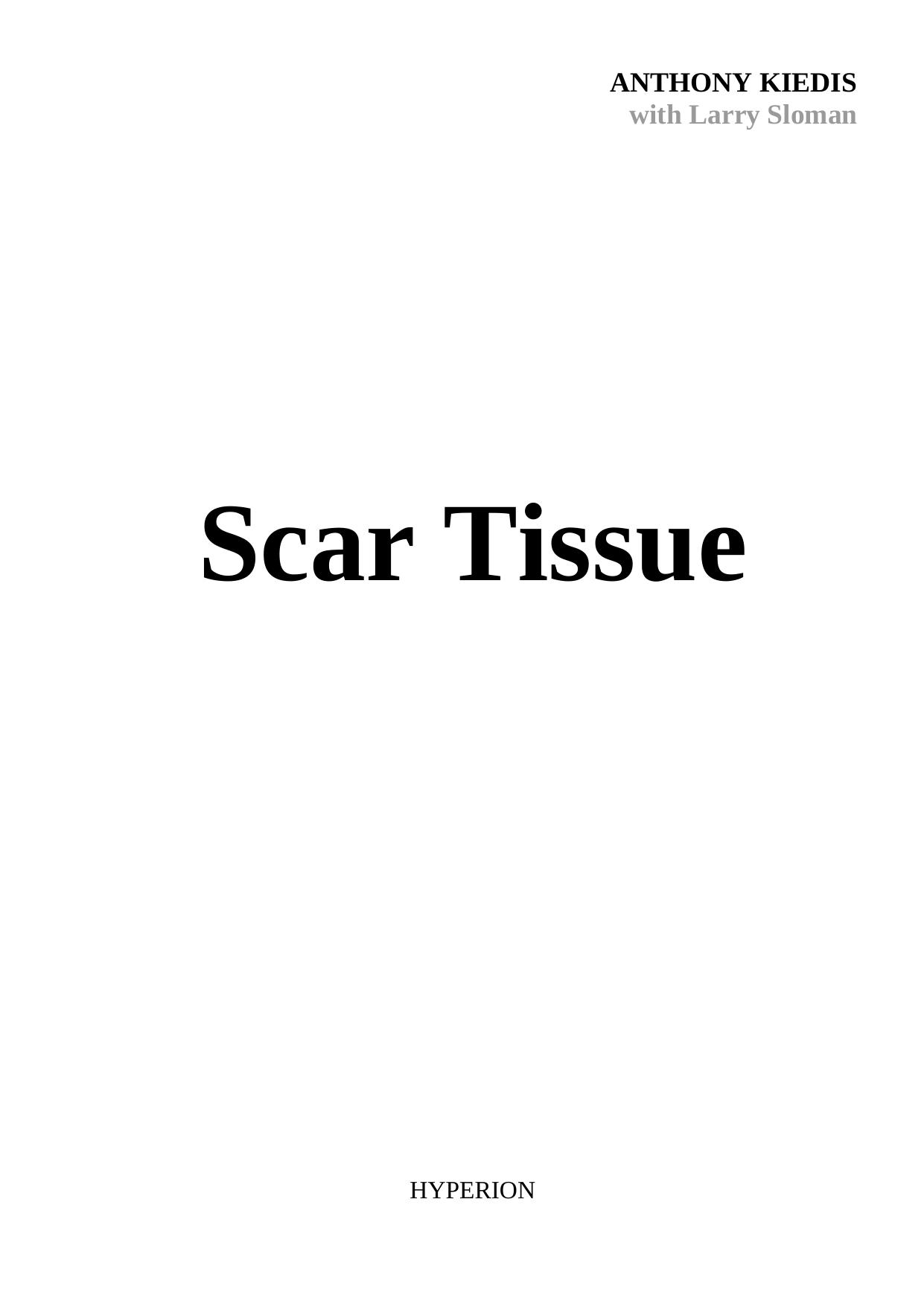 Author:Anthony Kiedis [Kiedis, Anthony]
Language: eng
Format: epub
Publisher: ePub Bud (www.epubbud.com)
Published: 2011-12-05T16:00:00+00:00



Too late to tell you how I feel
I want you back but I get real
Can you hear my falling tears
Making rain where you lay
Finding what you're looking for
Can end up being such a bore
I pray for you most every day
My love's with you now fly away
If you see me getting mighty
If you see me getting high
Knock me down
I'm not bigger than life
It's so lonely when you don't even know yourself
That ending is lonely, sad, but true. Those are the feelings you feel when you're out there and enough dark energy possesses you and you think, "Who the fuck am I? What happened to me?" I'm sure that was where Hillel ended up. He so clearly knew who he was and what he wanted early in his life, and he was a determined and hardworking, creative, life-loving guy. By the end, he forgot who he was, which I've seen happen to many people.
"Knock Me Down" was the first single off Mother's Milk, and it actually got on the radio. Every now and then Lindy would tell us that a station had added the song, but that didn't really compute. A few months later, on a weekend tour to Washington, D.C., Flea and John and I flagged down a cab in the middle of the nation's capital. We got in and the driver looked at us and said,
"Hey, aren't you those guys? What is it, "Beat Me Up," "Slap Me Around," "Kick My Ass"? I love that song. You're those guys, right?" That was the first time somebody other than the musical underground had arbitrarily become aware of us.
In September '89, we started a yearlong cycle of touring behind Mother's Milk. Another indication of our escalating level of success was our upgrade to a full-fledged tour bus. But we needed the room, because we had so many people on the road. We hired Tree to play horn, but he came up with this cockamamy notion to play an electric hybrid synthesizer that you blew into and produced several different horn sounds. Then we hired Kristin Vygard and Vicky Calhoun as backup singers. Kristin was a full-on character who had been a successful child actor. She was a five-foot-nothing redheaded freckled-faced madwoman who had been a jazz singer on the Hollywood scene. Vicky was a large black woman who had sung backup on "Knock Me Down"
and been featured in that video. Besides the band, we had Chris Grayson, our soundman; Mark Johnson, our tour manager; and a new face in the organization, a roadie named Robbie Allen. When we got to England later in the tour, Robbie developed an alter ego, Robbie Rule, who opened our shows for us. With the help of Flea and John, Robbie developed a musical comedy act where he would go onstage and pretend to cut off his dick. It was a sleight-of-hand magic trick; he'd go out with a proper butcher knife that was sharp on one side and extremely dull on the other. Then he'd stretch
Download


Copyright Disclaimer:
This site does not store any files on its server. We only index and link to content provided by other sites. Please contact the content providers to delete copyright contents if any and email us, we'll remove relevant links or contents immediately.