After by Bruce Greyson
Author:Bruce Greyson , Date: March 4, 2021 ,Views: 601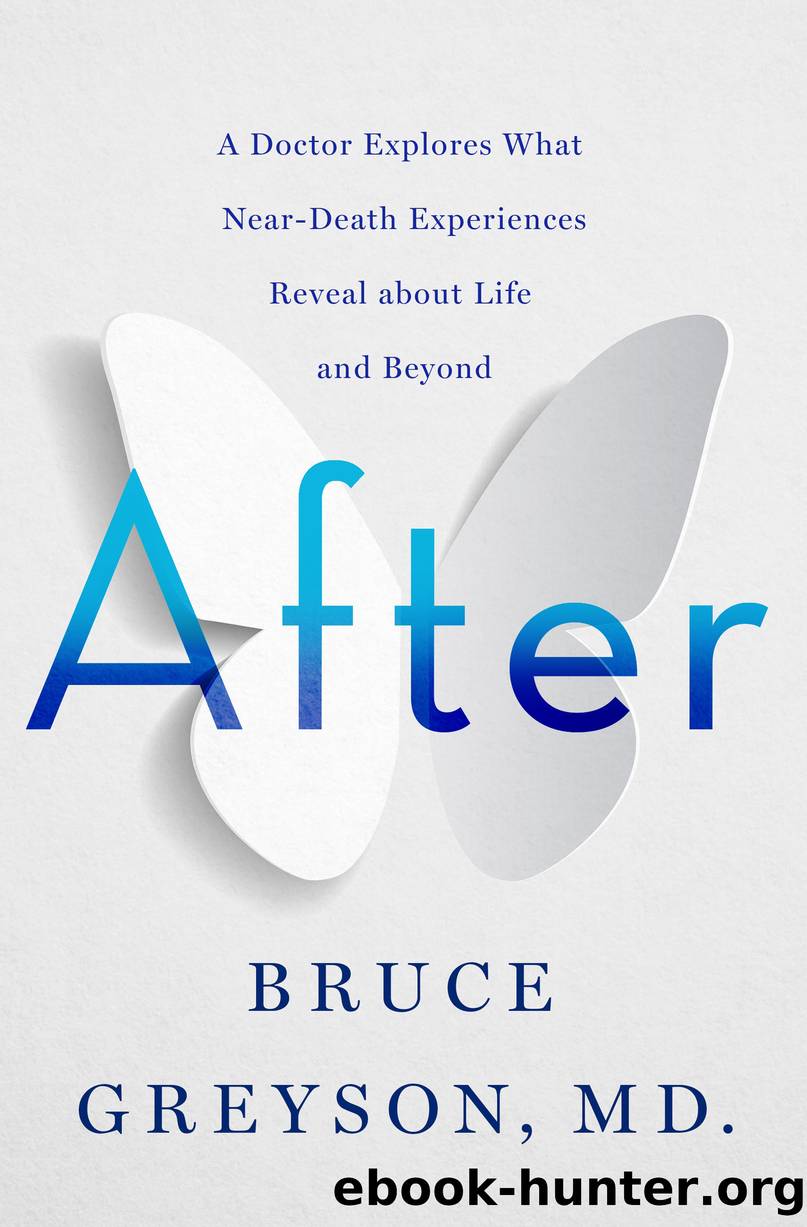 Author:Bruce Greyson
Language: eng
Format: epub
Publisher: St. Martin's Publishing Group



* * *
Later that same year, one-hundred-year-old Rose described for me a comparable NDE when she was hospitalized with pneumonia during World War I:
"During the war, I was very ill in the hospital. One morning the nurse came in and found me showing no sign of life whatever. She called the doctors and the matron, to whom I also appeared dead, and I remained so, they told me afterwards, for at least twenty minutes.
"Meanwhile, I found myself in a beautiful, green, undulating country. There were beautiful, large trees here and there, and their leaves seemed to give out a sort of gentle radiance. I then saw a young officer with a few soldiers approaching. The young officer was my favorite cousin, Alban. I did not know that he was 'dead,' nor had I ever seen him in uniform; but what I saw of this was confirmed by a photograph of him I saw some years later.
"We spoke for a few minutes happily and then he and the few men marched off. Then a presence beside me explained to me that all of these soldiers were allowed to go and greet and help those others who met death on the battlefields.
"My next vivid recollection after this was of looking down, from about ceiling height, onto a bed on which lay a very emaciated body. There were white-coated doctors and nurses around it. In a few moments I was looking up at them, and feeling a sensation of intense disappointment. I had come back from something so lovely and so utterly satisfying."
Download


Copyright Disclaimer:
This site does not store any files on its server. We only index and link to content provided by other sites. Please contact the content providers to delete copyright contents if any and email us, we'll remove relevant links or contents immediately.