The Wind in My Hair by Masih Alinejad
Author:Masih Alinejad , Date: May 29, 2018 ,Views: 4221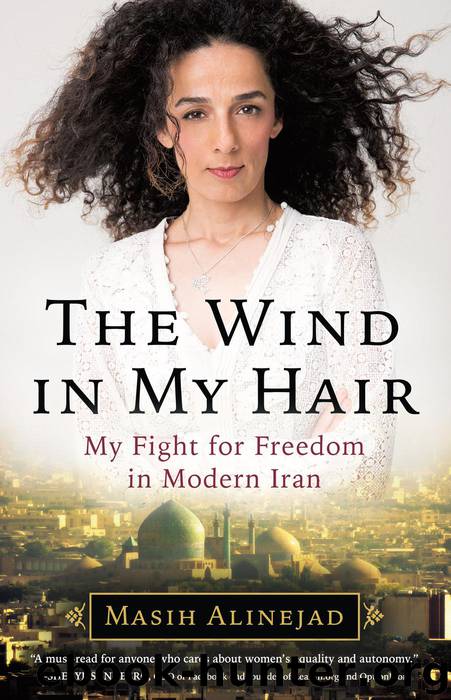 Author:Masih Alinejad
Language: eng
Format: epub
Publisher: Little, Brown and Company
Published: 2018-05-29T04:00:00+00:00



At the end of New Year break, on the fourteenth day, to be exact, I headed to Majlis. I still had a day pass and as usual presented my name to the guard at the security gate to check against his list of those to let in. This was the exact same procedure I had followed for the past three years.
"I'm sorry, Ms. Alinejad, I can't find your name on the list," the guard said apologetically.
"Not a good way to start the New Year if the press office forgets my name on day one." I laughed as I reached for my mobile phone.
I didn't think too much of it and called the press office. After exchanging New Year's greetings, I asked the man on the other end of the line to send a note to the guard to let me in. There was a pause and some throat clearing.
"The management committee has decided to rescind your Majlis press card."
I was stunned.
"You mean I can't come inside? When was this decided? Who decided this?" I was in shock.
"The management committee felt your exposés had damaged the Majlis. Your work was deemed as going against the good name of Majlis and its deputies."
What nonsense, I thought.
"You can't come in. Your pass has been revoked."
I next called Mohsen Kouhkan, of the Majlis management committee. He confirmed the news. I was not allowed to enter the Majlis as a journalist.
"You are expelling me from the Majlis building? Seriously? I was only doing my job." I was too angry even to cry.
"You had been warned not to write your incendiary material. You did not listen," Kouhkan said firmly. He didn't sound particularly sorry. "The management committee has made its final decision."
Download


Copyright Disclaimer:
This site does not store any files on its server. We only index and link to content provided by other sites. Please contact the content providers to delete copyright contents if any and email us, we'll remove relevant links or contents immediately.