The Rules Do Not Apply by Ariel Levy
Author:Ariel Levy , Date: May 4, 2017 ,Views: 3429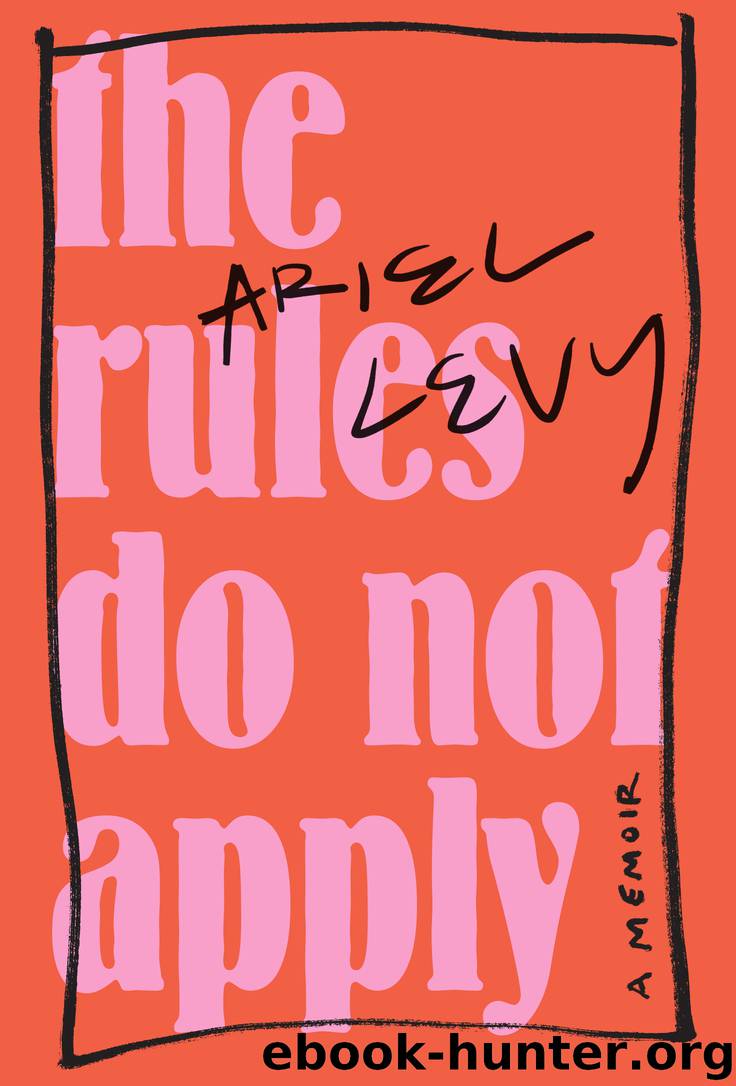 Author:Ariel Levy
Language: eng
Format: epub
Publisher: Random House Publishing Group
Published: 2017-03-13T16:00:00+00:00



11
We separated for a while. Lucy stayed out on Shelter Island and I found an apartment in the city. Sometimes it was a relief to be on my own, not feeling (as) awful about myself, not fixated on how much she'd been drinking or what I could do to stop it. Sometimes I inhabited my life: I looked at the trees outside my window and felt unconfused. Other times I missed Lucy so much it was nauseating.
But I started up my affair again. I'm separated! Why not? If I was going to suffer like this, there might as well be some kind of payoff. I would get to the bottom of it. I would get it out of my system! Addictions that are fed get worse, though, not better.
My email account kept getting hacked. Jim denied doing it and said it wounded him that I would accuse him of such a thing. I told myself it was the work of a stranger, that these things happened in the modern world. I started feeling wary of him, though—cornered—as I had years before, when he would show up at my door without warning.
One afternoon Jim drove me to Ikea in his black car to look for a sink. I was almost weak with gratitude as we walked through the aisles of white ceramic basins with their Viking names: Odensvik; Bråviken; Hagaviken. How kind he was to bring me here, to do an errand like this with me, when I had been relegating him to the periphery of my life for as long as we'd known each other. He was guilty only of wanting to help me set up a new home, where he'd be welcome.
We got lost in the bunk-bed region on the way to the cash registers. As we wandered through the airless maze of simulated children's rooms with no exit in sight, I started to sweat. There were sheets printed with kangaroos. There were beanbags and small desks. There were blunt miniature forks and knives, and everything else you need to buy for a normal life. By the time we found an escalator going down and I paid for my Tornviken, I felt dizzy.
Back at my apartment building, Jim carried the sink up the stairs with me and asked if I wanted help installing it. I said that I would tackle it another day. "I really don't feel well," I told him when he asked to stay, which was the truth.
"Did you promise Lucy you would never let me sleep here?" he asked.
"No," I said, which was a lie.
—
ONE MORNING, AS I was staring at my computer, I saw something impossible. An email that Jim had written me—in which he made his case for our relationship by recapping every detail of our affair—had been forwarded to Lucy. From my account.
Was I actually insane? Had I sent that email to Lucy in some kind of trance? Was this my monstrous way of ending our marriage?
"No, you fool," Emma said when I called.
Download


Copyright Disclaimer:
This site does not store any files on its server. We only index and link to content provided by other sites. Please contact the content providers to delete copyright contents if any and email us, we'll remove relevant links or contents immediately.