Wiseguy by Nicholas Pileggi
Author:Nicholas Pileggi , Date: March 25, 2014 ,Views: 4193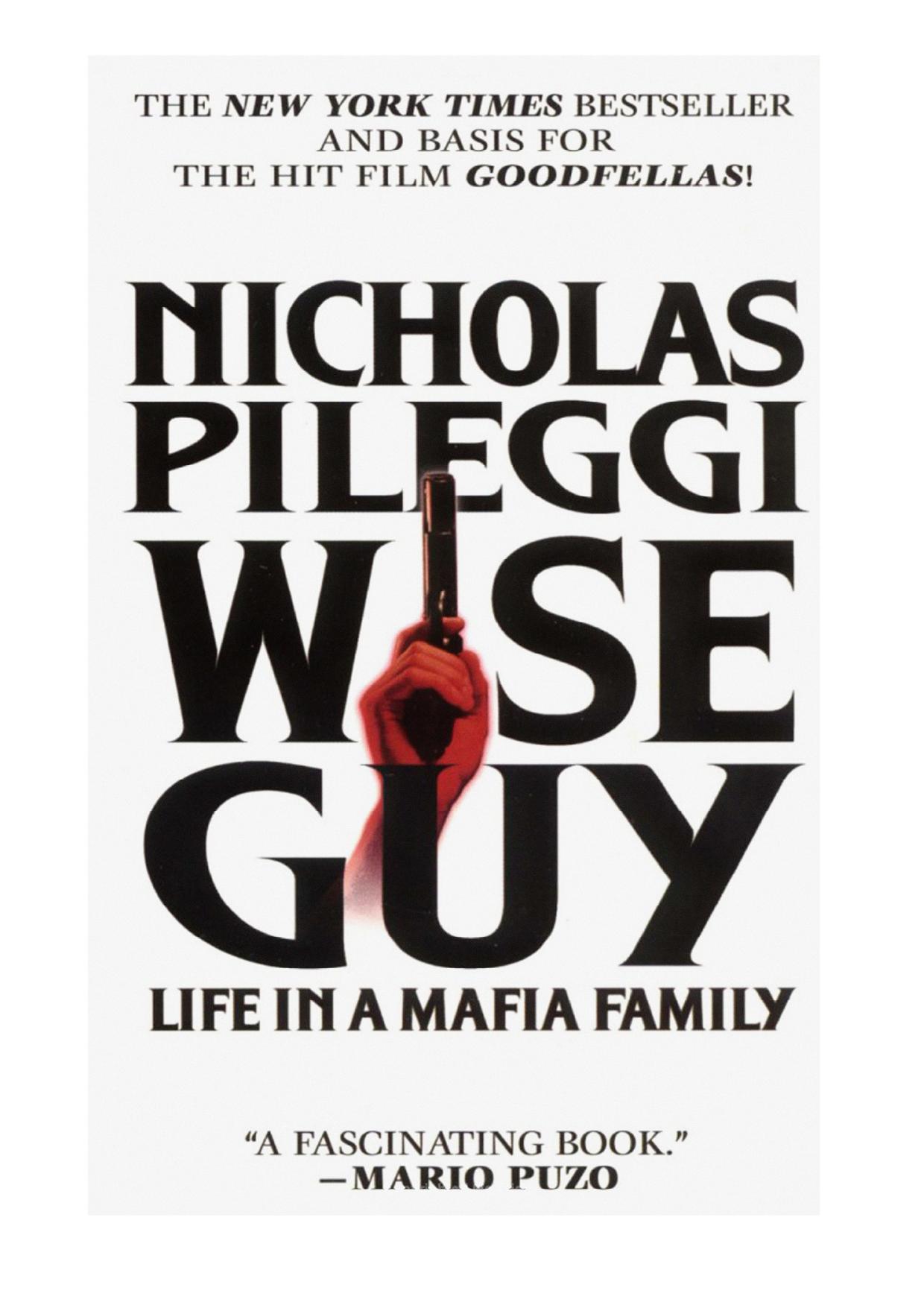 Author:Nicholas Pileggi
Language: eng
Format: mobi, epub, azw3, pdf
Published: 2010-08-04T04:00:00+00:00



* * *
LINDA: I first met Henry when Peter Vario started to see my roommate, Veralynn. Henry and I met, and we just hit it off. We both liked to laugh and to enjoy ourselves. He was a very sweet guy. He was kind. I could see the way he did things for people without taking credit and without even letting them know what he did.
I think I was his escape, and that wasn't so terrible. He was always under tremendous pressure. He and Karen were always fighting. They couldn't say two words to each other without a war. Every time he had a fight with her he'd come over to see me. Once she threw away all their car keys, and he got on a bike and had to peddle four miles to my place. Karen was a very strong, demanding person. She put a lot of pressure on him. When they got married, for instance, she had him convert. He was twenty or twenty-one at the time, and she made him get circumcised. It was horrible. He was walking around with a diaper for a month.
He was very different from the guys he hung around with. He was a taming influence. He used to be able to get them to do normal things. When we first took the apartment near The Suite, for instance, the furniture store wouldn't deliver my stuff immediately, so Henry got Jimmy and Tommy and a truck, and they all went to the store in Hempstead on a Saturday and picked up the stuff themselves.
They were like big, noisy kids. That's what they reminded me of. Always laughing. Always looking to have fun. Especially Jimmy. I knew him as "Burkey" back then. I never heard anybody call him "Jimmy the Gent." He was the biggest kid of them all. He loved water fights. At Robert's Lounge or The Suite he would rig up pails of water, and when someone walked hi the door, he'd dump the buckets all over their heads. Robert's was incredible. It was like a clubhouse for high school kids, except they had a ter-razzo floor in part of the basement and a huge barbecue in the backyard. There were cherubs and sconces all over the walls. Tommy had an apartment on the second floor. Paul loved to cook, and everyone was always trying this or trying that and complaining that he put in too much salt or not enough garlic.
Henry and I went out for a long time, and I felt I had become a part of his life and close to his friends and their families. I understood he had the children. I knew it was hard for him to leave. But I loved being with him so much, it was worth it to me. I went from week to week and month to month, and there was always the thought that maybe this time he would stay and not go back.
The holidays were the worst. Christmas. New Year's. They were awful.
Download


Copyright Disclaimer:
This site does not store any files on its server. We only index and link to content provided by other sites. Please contact the content providers to delete copyright contents if any and email us, we'll remove relevant links or contents immediately.