In Cold Blood by Truman Capote
Author:Truman Capote , Date: March 25, 2014 ,Views: 2341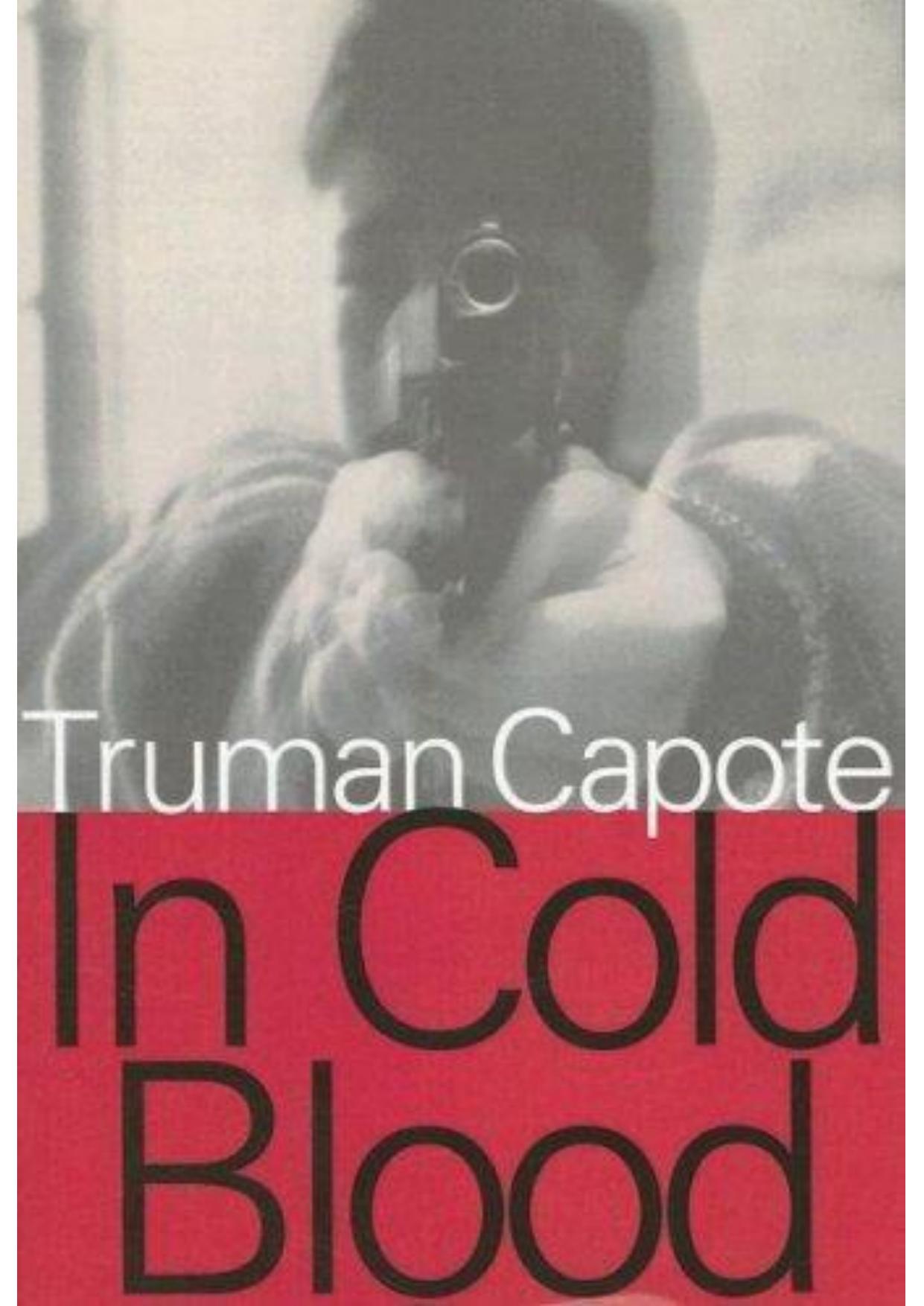 Author:Truman Capote
Language: eng
Format: mobi, epub, azw3
Tags: Murder - Kansas, Sociology, Richard Eugene, Social Science, Hickock, True Crime, Biography & Autobiography, Kansas, Smith, General, Criminals & Outlaws, Literary Criticism, Case studies, Murder - General, Large type books, Perry Edward, Murder, Espionage, Criminology
ISBN: 9781560005377
Publisher: Transaction Publishers
Published: 2006-10-07T07:00:00+00:00



"Well, I hope you get it."
"Well, I hope we both do." Afterward, as he crossed the darkening courthouse square, pensively scuffing through dry mounds of un-raked leaves, Dewey wondered at his lack of elation. Why, when he now knew that the suspects were not forever lost in Alaska or Mexico or Timbuctoo, when the next second an arrest might be made - why was it he felt none of the excitement he ought to feel? The dream was at fault, for the treadmill mood of it had lingered, making him question Nye's assertions - in a sense, disbelieve them. He did not believe that Hickock and Smith would be caught in Kansas City. They were invulnerable.
In Miami Beach, 335 Ocean Drive is the address of the Somerset Hotel, a small, square building painted more or less white, with many lavender touches, among them a lavender sign that reads, "VACANCY - LOWEST RATES - BEACH FACILITIES - ALWAYS A SEABREEZE." It is one of a row of little stucco-and-cement hotels lining a white, melancholy street. In December, 1959, the Somerset's "beach facilities" consisted of two beach umbrellas stuck in a strip of sand at the rear of-the hotel. One umbrella, pink, had written upon it, "We Serve Valentine Ice-Cream." At noon on Christmas Day, a quartet of women lay under and around it, a transistor radio serenading them. The second umbrella, blue and bearing the command "Tan with Coppertone," sheltered Dick and Perry, who for five days had been living at the Somerset, in a double room renting for eighteen dollars weekly. Perry said, "You never wished me a Merry Christmas."
"Merry Christmas, honey. And a Happy New Year." Dick wore bathing trunks, but Perry, as in Acapulco, refused to expose his injured legs - he feared the sight might "offend" other beach-goers - and therefore sat fully clothed, wearing even socks and shoes. Still, he was comparatively content, and when Dick stood up and started performing exercises - handstands, meant to impress the ladies beneath the pink umbrella - he occupied himself with the Miami Herald. Presently he came across an inner-page story that won his entire attention. It concerned murder, the slaying of a Florida family, a Mr. and Mrs. Clifford Walker, their four-year-old son, and their two-year-old daughter. Each of the victims, though not bound or gagged, had been shot through the head with a .22 weapon. The crime, clueless and apparently motiveless, had taken place Saturday night, December19, at the Walker home, on a cattle-raising ranch not far from Tallahassee. Perry interrupted Dick's athletics to read the story aloud, and said, "Where were we last Saturday night?"
"Tallahassee?"
"I'm asking you." Dick concentrated. On Thursday night, taking turns at the wheel, they had driven out of Kansas and through Missouri into Arkansas and over the Ozarks, "up" to Louisiana, where a burned-out generator stopped them early Friday morning. (A second-hand replacement, bought in Shreveport, cost twenty-two fifty.) That night they'd slept parked by the side of the road somewhere near the Alabama-Florida border.
Download


Copyright Disclaimer:
This site does not store any files on its server. We only index and link to content provided by other sites. Please contact the content providers to delete copyright contents if any and email us, we'll remove relevant links or contents immediately.