Secrecy World by Jake Bernstein
Author:Jake Bernstein , Date: November 23, 2017 ,Views: 3519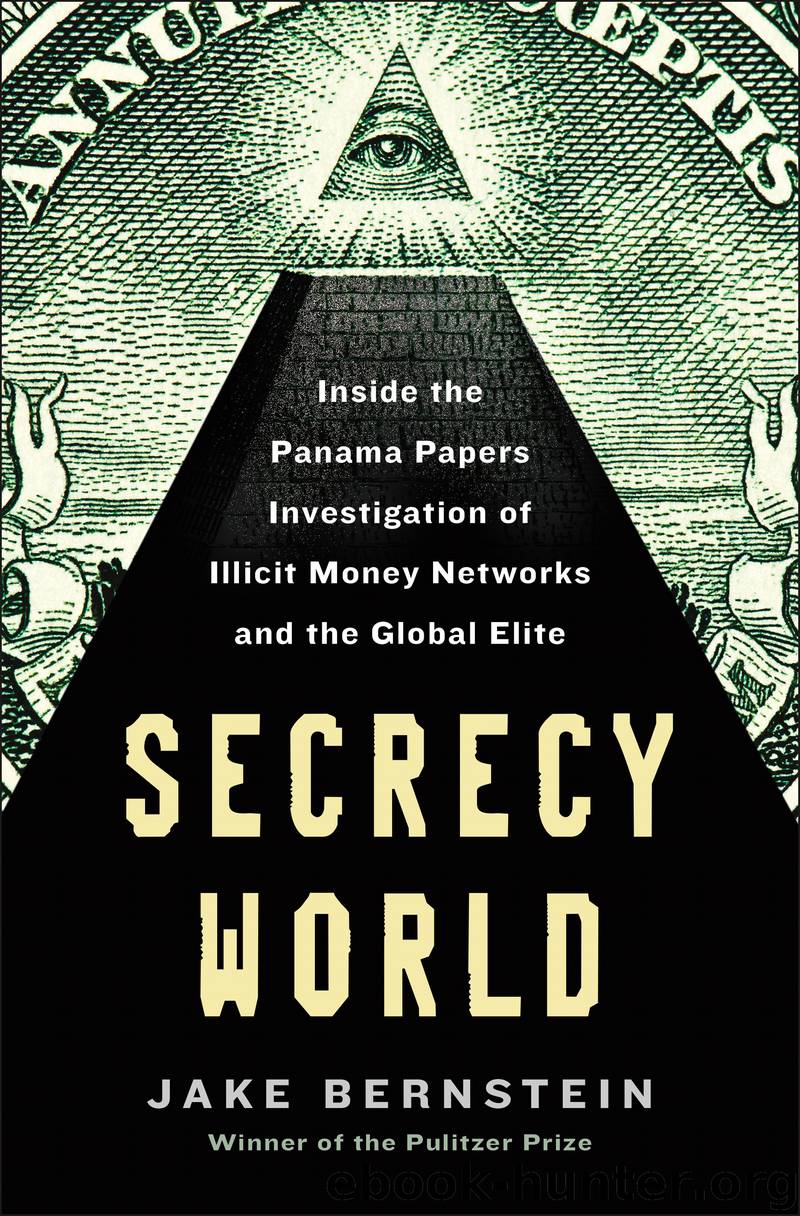 Author:Jake Bernstein
Language: eng
Format: epub
Publisher: Henry Holt and Co.



14
TROUBLE AHEAD, TROUBLE BEHIND
While ICIJ and its collaborators chased down leaks from Luxembourg and Switzerland, Mossfon found itself under siege by a new and powerful adversary. The firm became collateral damage in a high-stakes fight between the American hedge fund billionaire Paul Singer and Argentinean president Cristina Fernández de Kirchner. Played out in a federal courtroom in Las Vegas, their struggle would influence the trajectory of Mossfon, the secrecy world, and collaborative journalism.
The conflict dated to 2001, when Argentina, in the midst of an economic depression, defaulted on its sovereign debt. Singer's hedge fund, Elliott Management, had been buying Argentinean government bonds at a significant discount. Reasoning that something was better than nothing, most bondholders accepted steep reductions on their investments, absorbing losses of up to 70 percent. Elliott's business model was different. Singer held as much as $1.7 billion in Argentinean bonds; he wanted them repaid in full. The billionaire took his case all the way to the U.S. Supreme Court and won.
Elliott Management scoured the globe for Argentinean assets to repossess to satisfy the judgment and drive the Argentines to the bargaining table. The hedge fund froze $3 million's worth of equipment and warehouses in Maryland, temporarily grabbed a naval vessel in Ghana, and forced Fernández de Kirchner to ditch her official plane for fear it would be seized on a trip to the United States. The Argentinean president responded with intransigent nationalism. The vultures can take our boats, she declared haughtily, but they will never take our "freedom, sovereignty, or dignity."
While tossing around ideas for what to target next, Elliott personnel alighted upon a growing scandal in Argentina involving Fernández de Kirchner and her late husband, former president Néstor Kirchner, over allegations of money laundering. Jorge Lanata, an Argentinean television journalist known for mixing comedy with investigative reporting, broadcast a series of reports in April 2013 called "the K [for Kirchner] Money Trail" that centered around Lázaro Báez, a former bank teller turned millionaire businessman. In the early 1990s, Báez ingratiated himself with Néstor Kirchner, then a rising politician, by allegedly leaking confidential bank information about the couple's enemies.
A few weeks before Néstor Kirchner was elected to the Argentinean presidency in 2003, Báez created a construction firm that then won extensive public works contracts in Patagonia, in the south of the country. In exchange for these contracts, Báez allegedly funneled money back to the Kirchners through multiple channels, including a series of offshore companies. Lanata's broadcasts included video testimony of alleged associates of Báez explaining how they boarded his corporate jets with sacks full of cash. The illicit loot was destined for foreign bank accounts controlled by anonymous companies scattered throughout the world.
Exposés by Lanata and other Argentinean journalists led to a criminal investigation. Prosecutor José María Campagnoli issued his own report in December 2013, suggesting that Báez had laundered $65 million in embezzled state funds through 150 companies based either in Panama or Nevada. Campagnoli based his assumption in part on the companies' connection to Helvetic
Download


Copyright Disclaimer:
This site does not store any files on its server. We only index and link to content provided by other sites. Please contact the content providers to delete copyright contents if any and email us, we'll remove relevant links or contents immediately.