The Missing Maid by Morgan W. Silver
Author:Morgan W. Silver [Silver, Morgan W.] , Date: October 14, 2021 ,Views: 57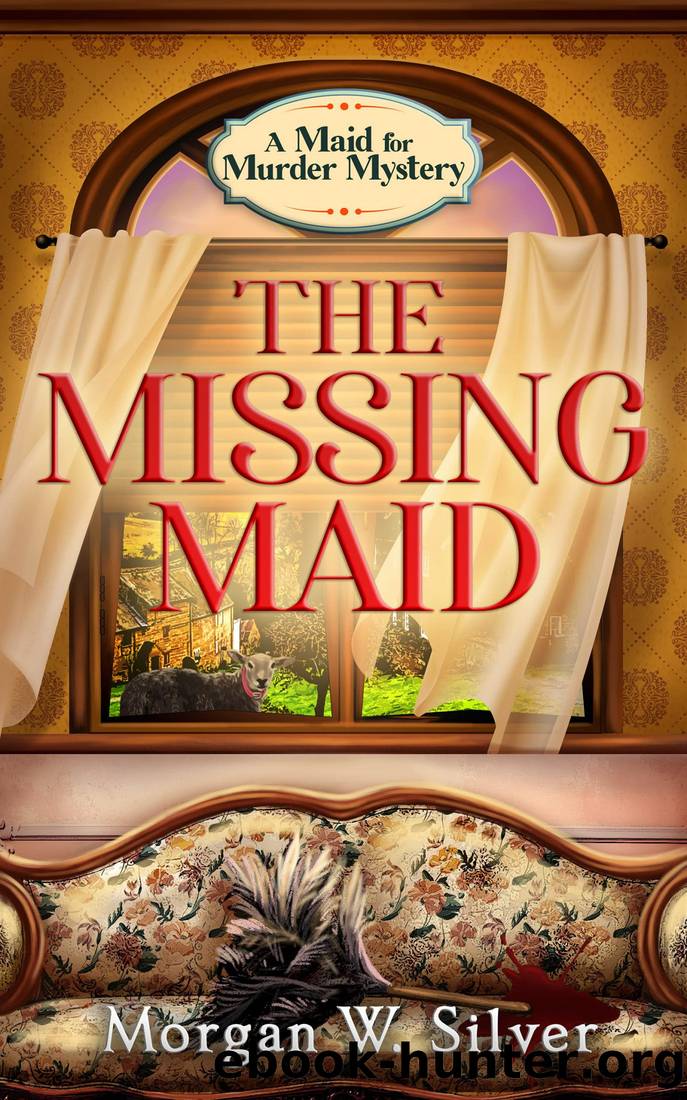 Author:Morgan W. Silver [Silver, Morgan W.]
Language: eng
Format: epub
Tags: cozy mystery, female sleuth, cosy mystery, Murder mystery, Mystery, amateur sleuth
Publisher: Morgan W. Silver
Published: 2021-09-29T22:00:00+00:00



Chapter Fifteen
Harriet
I GOT UP EARLIER THAT morning because I didn't want to risk running into Ian. It was best to keep things as civil but distant as possible. My first client of the day was Pearl. I wasn't particularly looking forward to going over there, but that had everything to do with Nathan.
I parked my car and got out. The gardener was there again as well and he let me in before I could even ring the doorbell. He was all smiles, nearly bowing as he let me in.
I chuckled.
So far, Pearl had always told me what needed to be done, which meant I had to find her in this big mansion. It would actually be easier to ring the doorbell. But then I heard it.
Pearl's and Nathan's voices. They didn't sound happy.
Could it be about Harriet?
I followed their voices to Nathan's office. It gave me a flashback to when I'd overheard him talking to Harriet.
Could she be breaking up with him? I hoped so for her sake.
"Why are you lying to me?" Pearl asked him.
I stayed out of sight because I wanted to eavesdrop. Well, I didn't feel comfortable doing it, but if it was related to what was going on with my missing colleague, I had to know.
"I'm not lying, I just bumped into my car door," Nathan said.
"With your eye? I don't think so. Who punched you?" Pearl's voice actually sounded firm. I liked it.
"Nothing, I told you. You're being overprotective. Sweetheart, come on." His voice had gone all soft and gooey and he was clearly putting the moves on her. A distraction.
This was interesting. Someone had punched him and he didn't want her to know who. Could it be Harriet's boyfriend? Or did Nathan have other enemies?
"No," Pearl said loudly. "There have already been too many lies between us. I refuse to accept more. We speak the truth or it's over."
I nearly gasped. She was finally standing up for herself. I loved it.
Nathan cleared his throat. "You're right." He suddenly sounded more mature as he said that. And less sleezy.
"Go on. I won't judge you. Just tell me what happened." Pearl's voice was gentle now.
"Fine. I've been playing poker with a couple of shady people. The stakes were pretty high, but I lost a lot of money in the past few...err, well years." He cleared his throat again.
"How much?"
"A lot. I don't even know the exact number, but it's a lot. I've paid off some by getting rid of some of the stuff in this place, but it's not enough yet and I can't sell too much or my dad will throw a fit. Lots of these are heirlooms, you know? Anyway, every now and then this guy's men threaten me. That's all."
"That's all? That's awful. Baby, why didn't you tell me this sooner?"
"I was embarrassed, okay? I just—it's my mess. I have to fix it myself. And I will. Just don't worry, okay?"
"I'll get a job. I can help you," Pearl said.
She was way too good for him.
Download


Copyright Disclaimer:
This site does not store any files on its server. We only index and link to content provided by other sites. Please contact the content providers to delete copyright contents if any and email us, we'll remove relevant links or contents immediately.