The Long Reach: British Detective (Jonathan Roper Investigates Book 3) by Michael Leese
Author:Michael Leese [Leese, Michael] , Date: January 18, 2020 ,Views: 86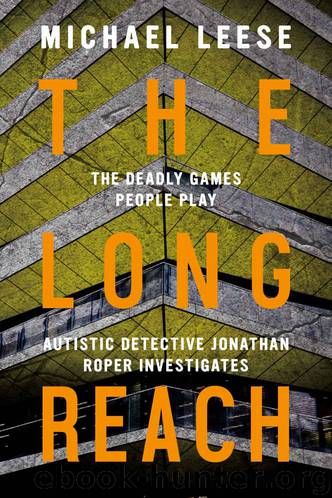 Author:Michael Leese [Leese, Michael]
Language: eng
Format: epub
Publisher: Mike Leese Communications
Published: 2018-06-04T22:00:00+00:00



33
It was a numbers game, and it worked. The Courier knew that if he sent enough kids through the system, some of them would get through, and the one thing he didn't have a shortage of was children who could be sent into the UK.
The flow of refugees from war zones meant it was inevitable that refugee families were getting separated in the chaos, making easy pickings for the smuggling gangs targeting the young.
At first the kids scooped up by the Courier and his team thought they had been really lucky. They were fed, given somewhere warm and dry to sleep and even had basic medical needs taken care of.
Far from being kind his team was looking to separate out the best prospects, with strong healthy children two to four years old providing the highest and most reliable income.
Those who didn't measure up were either abandoned on the spot because they were so ill or sent through border controls in an exercise designed to flood the immigration system with children who needed a lot of care and attention.
Among this "border fodder" were the older kids, since he knew demand started tailing off fast once children reached the age of ten and trying to find anyone who would pay good money for teenage boys was tough, although older girls held a better value.
The Courier operated on the principle that anything up to ninety per cent of those he picked up would fall into the low financial value and could be used as pawns. One van-load of children would briefly swamp the system, creating the window to transport his most valuable cargo.
It didn't work every time but those who did make it were the ones he could charge serious money for. Once over there, he had another neat trick up his sleeve. When he had more kids than orders he would allow the excess kids to be found in the UK, maybe wandering around a motorway service station.
These children would be taken into local authority care and placed with foster parents or in children's homes. Safe and secure, these children could be left "safely stashed" until a buyer had been found, whereupon they would vanish without trace.
Operating this way meant his team had to be alert and organised, but while it could be painstaking at times, his guarantee of quality meant he could charge the highest prices. Like any business predicated on supply and demand, the cost could vary enormously. He once recalled having to sell off a nine-year-old for less than fifty pounds.
He was able to mitigate against these price variations by being able to meet very precise criteria of age, sex, appearance - even down to height or eye colour. Tick all those boxes and it was a top payday. What happened next never entered his mind.
He had been pleased with how fast his operation had ramped back up and the money was flowing in steadily. For all that, he still faced significant issues. After all his costs the money, while very decent, wasn't so good he would recoup all his losses soon.
Download


Copyright Disclaimer:
This site does not store any files on its server. We only index and link to content provided by other sites. Please contact the content providers to delete copyright contents if any and email us, we'll remove relevant links or contents immediately.