The Goal (Off-Campus #4) by Elle Kennedy
Author:Elle Kennedy [Kennedy, Elle] , Date: March 22, 2017 ,Views: 11673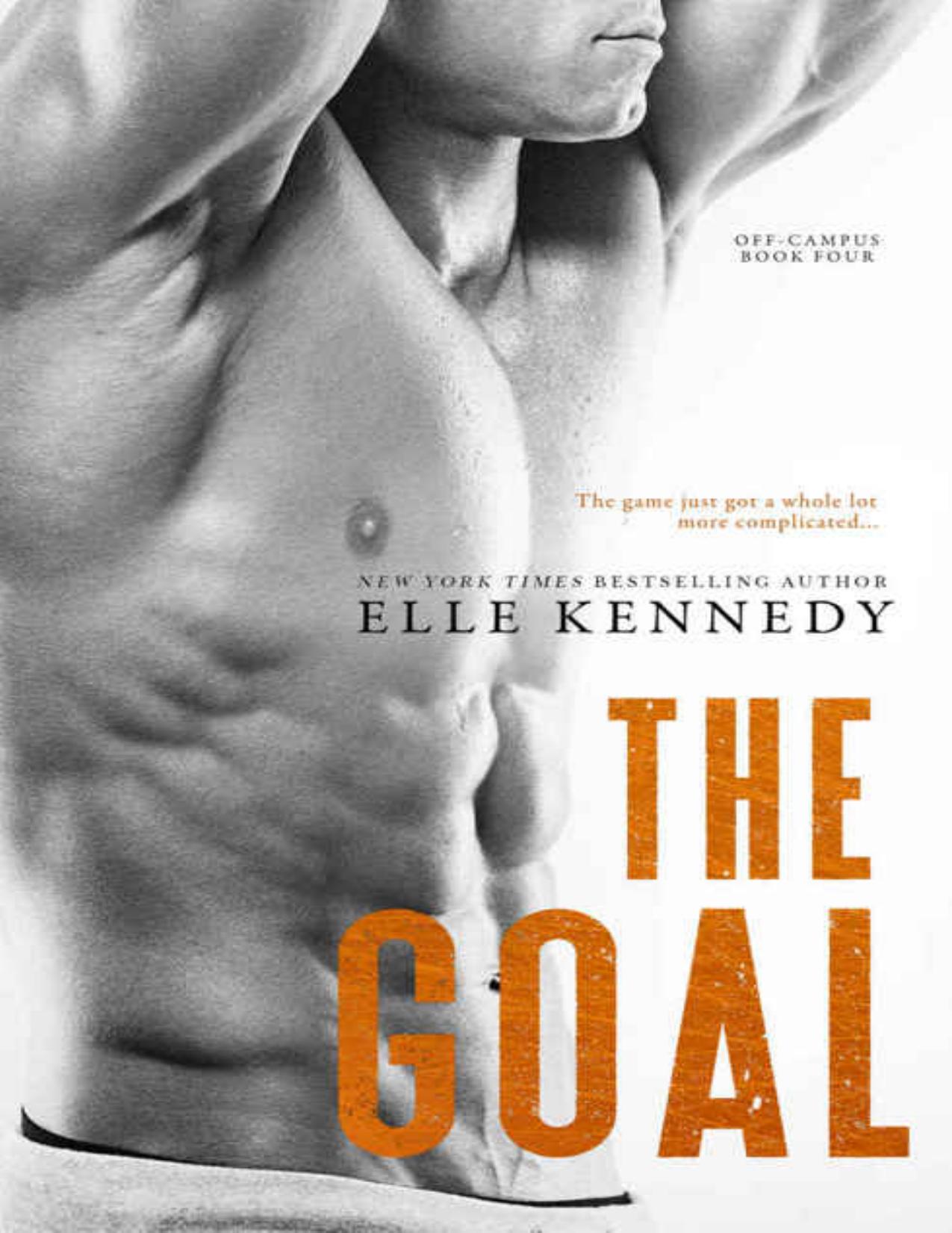 Author:Elle Kennedy [Kennedy, Elle]
Language: eng
Format: epub, pdf
Tags: Romance
Publisher: Elle Kennedy
Published: 2016-09-24T16:00:00+00:00



20
Tucker
The stadium is a sea of black and silver. Thousands of people are in attendance, and a good number of them wear Briar football jerseys beneath their unzipped coats. Those who aren't wear the school colors.
On the field, a large stage has been raised, where Beau's teammates and family sit. Alumni flew in from all over the country to honor our fallen quarterback. Kids who didn't even know Beau are here. Faces are somber and the mood is subdued.
It's fucking awful.
I'm sitting in the bleachers behind the home bench, with Garrett on my left. Hannah's beside him, then Logan and Grace, then Allie—who's alone.
Dean has been a total mess this week. He's in a destructive spiral, skipping practices and locking himself in his room, drunk out of his mind most of the time. The other night he got so high that he passed out on the living room couch, half his body on the cushions, the other sprawled on the floor. Logan carried him upstairs while Allie trailed after them, near tears.
I keep wanting to reassure Allie that Dean will get through this, but honestly, my mind has been all over the place this week.
The reason for my anguish is sitting on my other side. I don't think Garrett and the others even realize Sabrina's here—their gazes are fixed on the field, where a huge projection screen is showing highlights from Beau's four years at Briar University. Actually, make that five years. Beau redshirted his freshman year, so this is technically his fifth year. Was his fifth year. Lord, it's hard to remember that he's actually gone.
It's cold out, so the sleeve of my bulky coat kind of disguises that I'm clutching Sabrina's hand. I want to put my arm around her, kiss her cheek, hold her close, but I don't think Beau's memorial is the time to be announcing our relationship to the world. It's surreal to me, though, that the girl next to me is pregnant with my child and nobody has a clue.
We haven't spoken about the baby at all. I don't know if Sabrina is planning on scheduling a procedure. Hell, for all I know she's already gone through with it. I'd like to think that she'd include me if and when the time comes, but she's been so distant this week. Beau's death hit her hard. And witnessing what it's done to Dean makes me even more hesitant to push Sabrina to talk, not when she's dealing with the loss of a friend.
A quiet sob sounds from a few seats over. It's Hannah. The choked noise alerts me to the fact that the slideshow of Beau's life has ended. His older sister Joanna is rising from her seat.
I tense up, because I know things are about to get even more heartbreaking.
Joanna's a beautiful woman, with a chin-length dark bob and blue eyes like Beau's. Those eyes are so lifeless right now. Her face is haunted. So are the faces of her parents.
In her simple black dress, she sinks onto the bench of a black grand piano on the other side of the stage.
Download


Copyright Disclaimer:
This site does not store any files on its server. We only index and link to content provided by other sites. Please contact the content providers to delete copyright contents if any and email us, we'll remove relevant links or contents immediately.