The Bad Food Bible by Aaron Carroll
Author:Aaron Carroll , Date: November 7, 2017 ,Views: 1640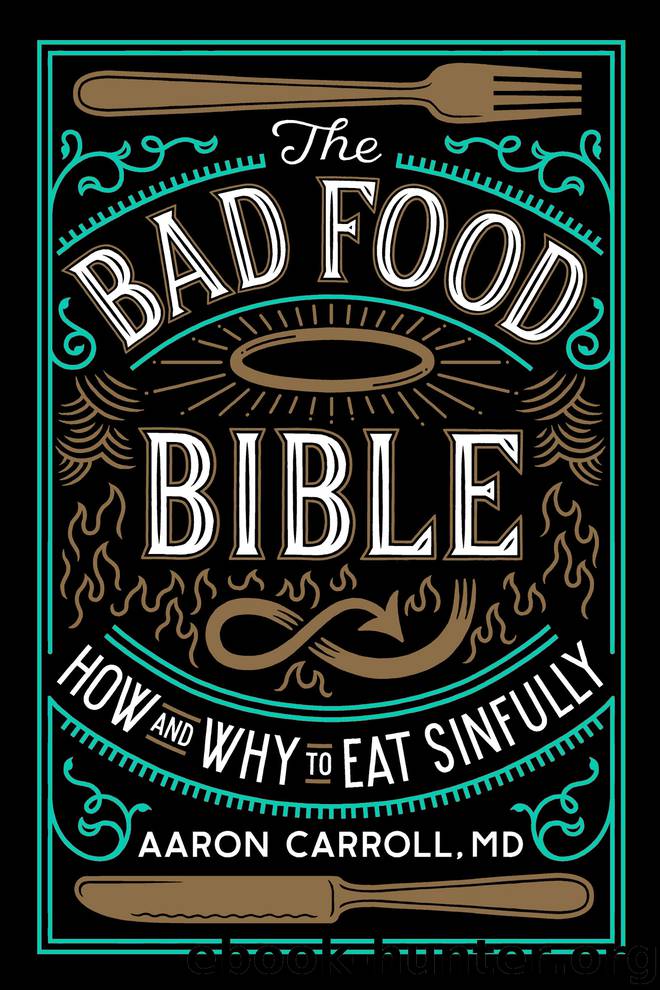 Author:Aaron Carroll
Language: eng
Format: epub
Publisher: Houghton Mifflin Harcourt



Beyond cancer and cardiovascular health, coffee seems to have a host of other protective properties. For one thing, it appears to promote liver health. A systematic review showed that drinking coffee was associated with improved liver function in subjects at risk for liver disease. In patients who already had liver disease, it was associated with a decreased progression to cirrhosis. In patients who already had cirrhosis, it was associated with a lower risk of death and a lower risk of developing liver cancer. The researchers also found that coffee consumption was associated with improved responses to antiviral therapy in patients with hepatitis C, as well as with better outcomes in patients with non-alcoholic fatty liver disease. They argue that daily coffee consumption should be encouraged—encouraged!—in patients with chronic liver disease.
And if all of that isn't enough, coffee may also help your brain. The most recent meta-analyses on neurologic disorders have found that coffee intake is associated with a lower risk of Parkinson's disease, lower cognitive decline in old age, and a potential protective effect against Alzheimer's disease.
Coffee might help protect against diabetes, too. A systematic review published in 2005 found that regular coffee consumption was associated with a significantly reduced risk of developing type 2 diabetes, with the lowest relative risk (about a third reduction in risk) for those who drank at least six or seven cups a day. A more recent study, published in 2014, included twenty-eight studies and more than 1.1 million participants. Again, the more coffee study subjects drank, the less likely they were to have diabetes.
In addition to these studies about the relationship between coffee consumption and specific diseases, some studies have looked at coffee and the risk of death from all causes. The news is good here, too. A meta-analysis published in 2014 reviewed twenty studies including almost a million people, and another, published in 2015, included seventeen studies containing more than a million people. Both found that drinking coffee was associated with a significantly reduced chance of death, period.
This is all great news for people who drink caffeinated coffee—but what about coffee that doesn't contain caffeine? As it turns out, there is one significant hole in the body of research about coffee, and this has to do with decaf. The study on diabetes and coffee intake mentioned previously included both caffeinated and decaffeinated coffee, but interestingly, most studies don't include data on the health impacts of decaf, perhaps because not enough people drink it. Overall, the data on decaf just aren't as comprehensive. There's less evidence overall for a potential benefit, but there's no evidence of any harmful associations either.
These inconclusive findings about decaffeinated coffee may make you wonder if it's the caffeine in coffee that provides a health benefit, rather than the coffee itself. To be honest, we don't know. It's possible that the exact cause varies from benefit to benefit. For instance, caffeine might help to slow or prevent neurologic problems by acting as a stimulant in the brain. This hypothesis is
Download


Copyright Disclaimer:
This site does not store any files on its server. We only index and link to content provided by other sites. Please contact the content providers to delete copyright contents if any and email us, we'll remove relevant links or contents immediately.