Six of Crows by Leigh Bardugo
Author:Leigh Bardugo , Date: October 10, 2015 ,Views: 8406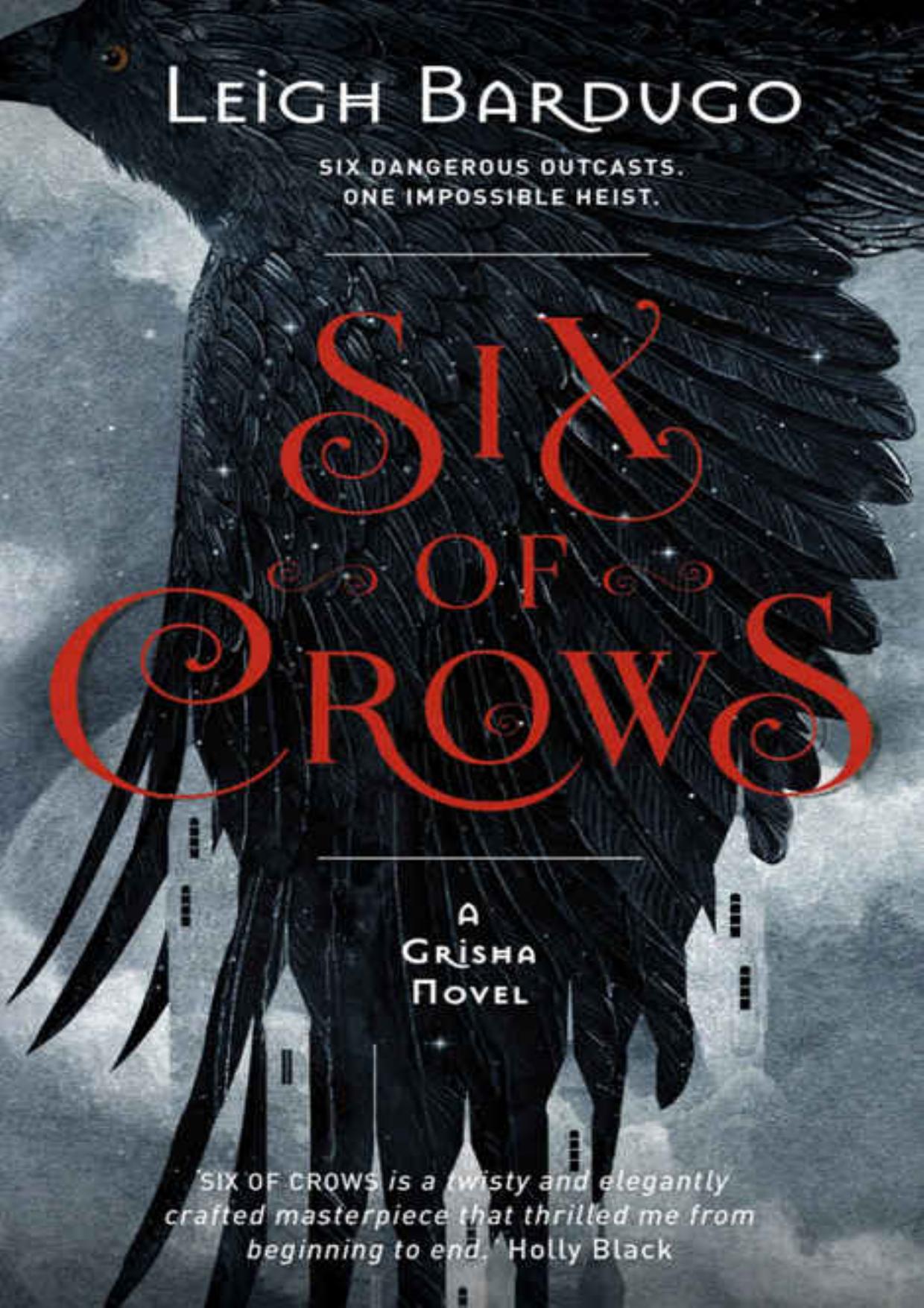 Author:Leigh Bardugo
Language: eng
Format: epub, mobi, azw, azw3, pdf
ISBN: 9781627795227
Publisher: Henry Holt and Co. (BYR)



22
KAZ
The money Mister Hertzoon had left with Kaz and Jordie ran out the following week. Jordie tried to return his new coat, but the shop wouldn't take it, and Kaz's boots had clearly been worn.
When they brought the loan agreement Mister Hertzoon had signed to the bank, they found that—for all its official-looking seals—it was worthless paper. No one knew of Mister Hertzoon or his business partner.
They were evicted from the boarding house two days later, and had to find a bridge to sleep under, but were soon rousted by the stadwatch. After that, they wandered aimlessly until morning. Jordie insisted that they go back to the coffeehouse. They sat for a long time in the park across the street, but when night came, the watch began its rounds, and Kaz and Jordie headed south, into the streets of the lower Barrel, where the police did not bother to patrol.
They slept beneath a set of stairs in an alley behind a tavern, tucked between a discarded stove and bags of kitchen refuse. No one bothered them that night, but the next they were discovered by a gang of boys who told them they were in Razorgull territory. They gave Jordie a thrashing and knocked Kaz into the canal, but not before they took his boots.
Jordie fished Kaz out of the water and gave him his dry coat.
"I'm hungry," Kaz said.
"I'm not," Jordie replied. And for some reason that had struck Kaz as funny, and they'd both started laughing. Jordie wrapped his arms around Kaz and said, "The city is winning so far. But you'll see who wins in the end."
The next morning, Jordie woke with a fever.
In years to come people would call the outbreak of firepox that struck Ketterdam the Queen's Lady Plague, after the ship believed to have brought the contagion to the city. It hit the crowded slums of the Barrel hardest. Bodies piled up in the streets, and sickboats moved through the canals, using long shovels and hooks to tumble corpses onto their platforms and haul them out to the Reaper's Barge for burning.
Kaz's fever came on two days after Jordie's. They had no money for medicine or a medik, so they huddled together in a pile of broken-up wooden boxes that they dubbed the Nest.
No one came to roust them. The gangs had all been laid low by disease.
When the fever reached full fire, Kaz dreamed he had returned to the farm, and when he knocked on the door, he saw Dream Jordie and Dream Kaz already there, sitting at the kitchen table. They peered at him through the window, but they wouldn't let him in, so he wandered through the meadow, afraid to lie down in the tall grass.
When he woke, he couldn't smell hay or clover or apples, only coal smoke, and the spongy rotting vegetable stink of garbage. Jordie was lying next to him, staring at the sky. "Don't leave me," Kaz wanted to say, but he was too tired. So he laid his head on Jordie's chest.
Download


Copyright Disclaimer:
This site does not store any files on its server. We only index and link to content provided by other sites. Please contact the content providers to delete copyright contents if any and email us, we'll remove relevant links or contents immediately.