The Best at It by Maulik Pancholy
Author:Maulik Pancholy , Date: November 20, 2019 ,Views: 88944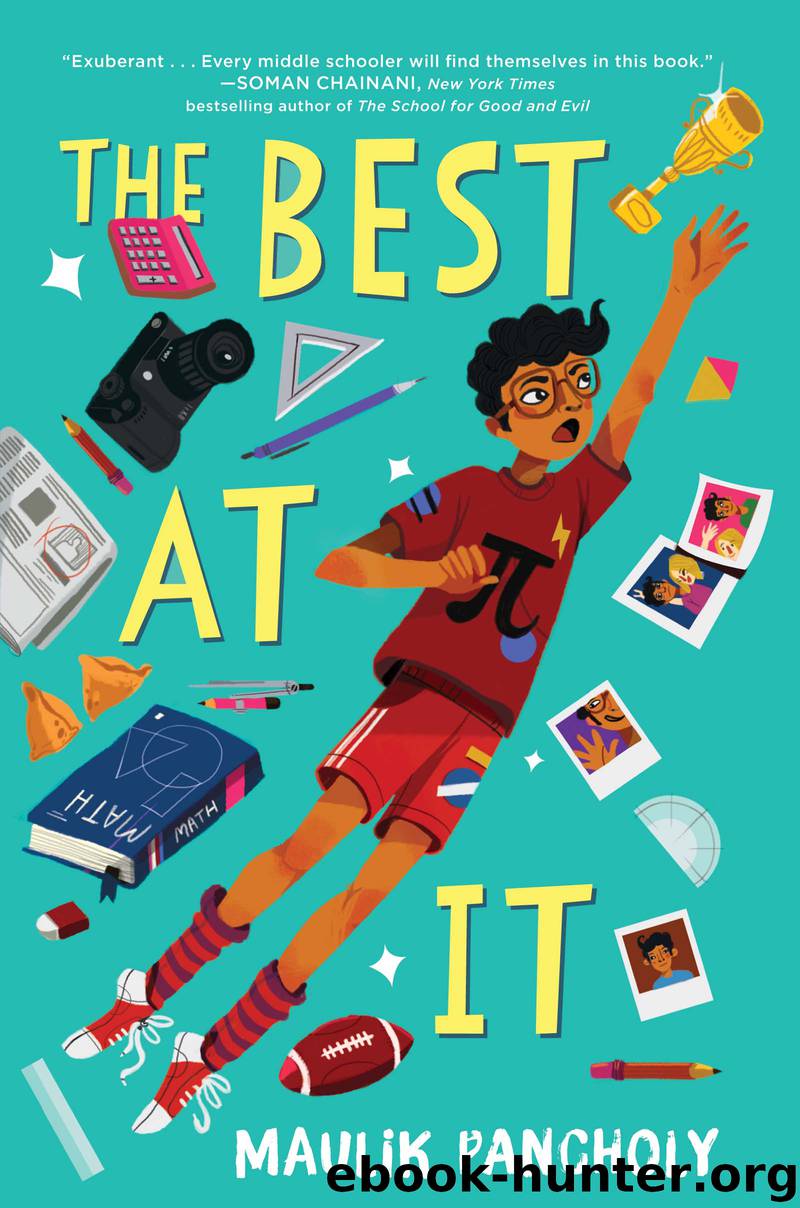 Author:Maulik Pancholy
Language: eng
Format: epub
Publisher: HarperCollins
Published: 2019-08-30T16:00:00+00:00



Chapter 18
As soon as we get back to the van, Mom, Bhai, and Arun barrage us with a million questions.
"It went well," I say. Chelsea just keeps staring out the window, shaking her head. Chelsea and I didn't even have a minute to talk about everything that happened, but somehow, when we got out of that conference room, we both just shut down.
"How do you know?" Arun sticks his head between the headrests.
I want to curl into a little ball, but I do my best to pretend like everything is fine. "Um, I know because the guy who was clearly in charge of the whole thing said, and I quote, 'That was a terrific audition.' So I guess it went pretty well. He said they'd be in touch."
Arun looks suspicious. "Don't they just say that to everyone?"
"No, Arun, they don't! Please don't act like you know anything about auditioning, when you clearly don't. They only say it if they like you."
"Everything okay, Chelsea?" Bhai asks, looking over his shoulder.
"Mm-hmm." She nods.
All I want to do is get home and make this whole day go away. I can't believe I ever let myself get excited about this in the first place.
"Did anyone comment on your shirt?" Bhai asks, a smile behind his voice.
"The shirt wasn't the problem," Chelsea mumbles under her breath.
"What was that, Chelsea? Was there a problem?" Mom asks.
"No," I say. "No problem."
Chelsea shoves her knees into the seat back in front of her.
"Hey! No kicking!" Arun whines.
"Are you sure everything's okay?" Mom asks as she pulls the van into Chelsea's neighborhood.
I shake my head no at Chelsea. I don't want to talk about it. She silently climbs out of the van. And then just before pulling the handle that makes the door slide shut, she plants both her feet firmly on the driveway and says, "They discriminated against Rahul."
"They did what?" Mom asks, her eyes searching Chelsea's face.
"No, they didn't, Mom." I look pleadingly at Chelsea. "That's not what happened. Come on." I know she's trying to help, but the last thing I want to do is talk about this. I know I shouldn't, but somehow I feel . . . I don't know. Embarrassed. Or ashamed. Like I should have known better.
Like there's something wrong with me for thinking I could have ever gotten this commercial in the first place.
Now Mr. Wilson is walking down the driveway. The knees of his jeans are covered in dirt, like he's been working in the yard. "Rahul, how'd it go today? Are we gonna get to see you on TV?"
"We'll see!" I try to smile, even though I can feel tears trying to push their way out. "They said they'll call!"
"They're not going to call, Ra." Chelsea looks up at her dad. "They said Rahul wasn't the right type because he wasn't white. They didn't even let him audition."
In the rearview mirror, I see Mom looking back at me. Her brows are knit together, and her eyes are full of worry.
Download


Copyright Disclaimer:
This site does not store any files on its server. We only index and link to content provided by other sites. Please contact the content providers to delete copyright contents if any and email us, we'll remove relevant links or contents immediately.