Eating Animals by Unknown
Author:Unknown , Date: July 29, 2020 ,Views: 315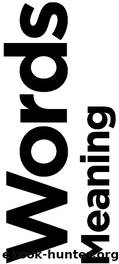 Author:Unknown
Language: eng
Format: mobi
ISBN: 9780316086646
Publisher: Little, Brown and Company
Published: 2009-11-01T21:00:00+00:00



4.
Our New Sadism
ENVIRONMENTAL PROBLEMS CAN BE TRACKED by doctors and government agencies whose assigned task is to care for human beings, but how do we find out about the suffering of animals on factory farms, which doesn't necessarily leave any traces?
Undercover investigations by dedicated nonprofit organizations are one of the only meaningful windows the public has into the imperfect day-to-day running of factory farms and industrial slaughterhouses. At an industrial pig-breeding facility in North Carolina, videotape taken by undercover investigators showed some workers administering daily beatings, bludgeoning pregnant sows with a wrench, and ramming an iron pole a foot deep into mother pigs' rectums and vaginas. These things have nothing to do with bettering the taste of the resultant meat or preparing the pigs for slaughter — they are merely perversion. In other videotaped instances at the farm, workers sawed off pigs' legs and skinned them while they were still conscious. At another facility operated by one of the largest pork producers in the United States, some employees were videotaped throwing, beating, and kicking pigs; slamming them against concrete floors and bludgeoning them with metal gate rods and hammers. At another farm, a yearlong investigation found systematic abuse of tens of thousands of pigs. The investigation documented workers extinguishing cigarettes on the animals' bodies, beating them with rakes and shovels, strangling them, and throwing them into manure pits to drown. Workers also stuck electric prods in pigs' ears, mouths, vaginas, and anuses. The investigation concluded that managers condoned these abuses, but authorities have refused to prosecute. Lack of prosecution is the norm, not the exception. We are not in a period of "lax" enforcement — there simply never has been a time when companies could expect serious punitive action if they were caught abusing farmed animals.
Whatever farmed-animal industry we turn to, similar problems arise. Tyson Foods is a major KFC supplier. An investigation at one large Tyson facility found that some workers regularly ripped off the heads of fully conscious birds (with explicit permission from their supervisor), urinated in the live-hang area (including on the conveyer belt carrying birds), and let shoddy automated slaughter equipment that cut birds' bodies rather than their necks go unrepaired indefinitely. At a KFC "Supplier of the Year," Pilgrim's Pride, fully conscious chickens were kicked, stomped on, slammed into walls, had chewing tobacco spit in their eyes, literally had the shit squeezed out of them, and had their beaks ripped off. And Tyson and Pilgrim's Pride not only supplied KFC; at the time of writing they were the two largest chicken processors in the nation, killing nearly five billion birds per year between them.
Even without relying on undercover investigations and learning about the extreme (though not necessarily uncommon) abuse that results from workers' taking out their frustrations on animals, we know that factory-farmed animals have miserable lives.
Consider the life of a pregnant sow. Her incredible fertility is the source of her particular hell. While a cow will give birth to only a single calf at
Download


Copyright Disclaimer:
This site does not store any files on its server. We only index and link to content provided by other sites. Please contact the content providers to delete copyright contents if any and email us, we'll remove relevant links or contents immediately.