Audition by Ryu Murakami
Author:Ryu Murakami , Date: March 25, 2014 ,Views: 3689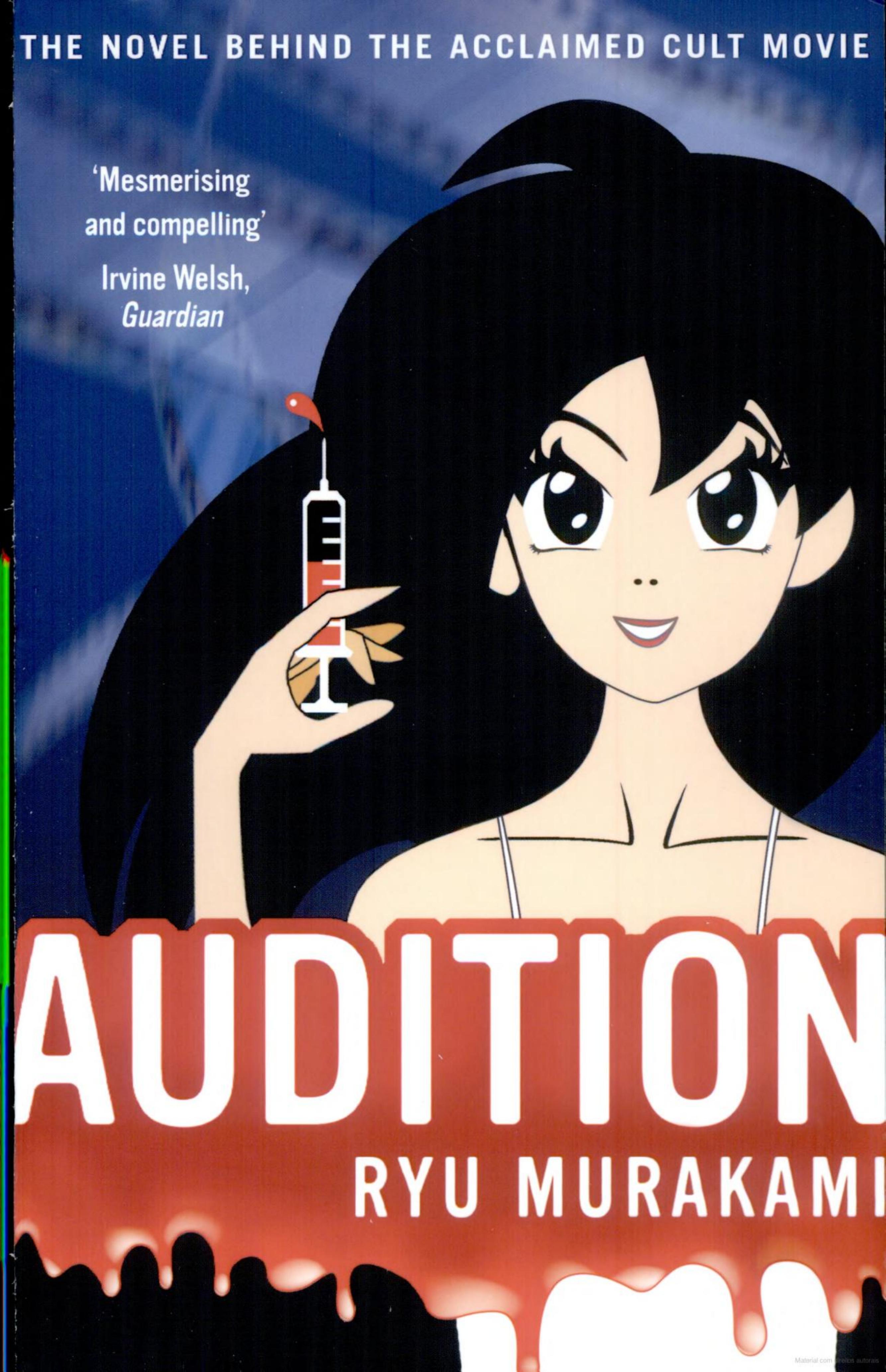 Author:Ryu Murakami
Language: eng
Format: mobi, epub
Tags: Japan
Publisher: Bloomsbury Publishing
Published: 2010-02-01T14:00:00+00:00



7
Aoyama escorted her home in a taxi. They'd taken their time during the meal, following the wine with grappa and lingering over dessert, and now it was past eleven. He was sure she'd gladly have gone along if he'd suggested they have another drink somewhere, but he felt that dinner was enough for tonight. The exhilarating sort of tension he'd experienced for the past five hours was taking its toll, and besides, he didn't want to press his luck. How much happiness, after all, would the gods allow one man?
Mushy with wine and grappa, he wanted to hold her hand in the taxi, but decided after some mental wrestling to resist that impulse too. And thought: a 42-year-old man who frets over whether or not to hold hands – how ridiculous is that?
'Let's have dinner again soon,' he said when the taxi stopped to let her out near Nakameguro station.
'When?' she said immediately, then looked embarrassed at having let her eagerness show. Like a child caught in some harmless mischief. The subtle play of facial expressions – the momentary blush of embarrassment, followed immediately by a droop of the head and a smile that betrayed the joy bubbling up inside her – was more eloquent than any words, and Aoyama found it intoxicating.
'I'll call you,' he said, and she quietly replied:
'I'll be waiting.'
Download


Copyright Disclaimer:
This site does not store any files on its server. We only index and link to content provided by other sites. Please contact the content providers to delete copyright contents if any and email us, we'll remove relevant links or contents immediately.