Camino Island by John Grisham
Author:John Grisham [Grisham, John] , Date: June 7, 2017 ,Views: 2207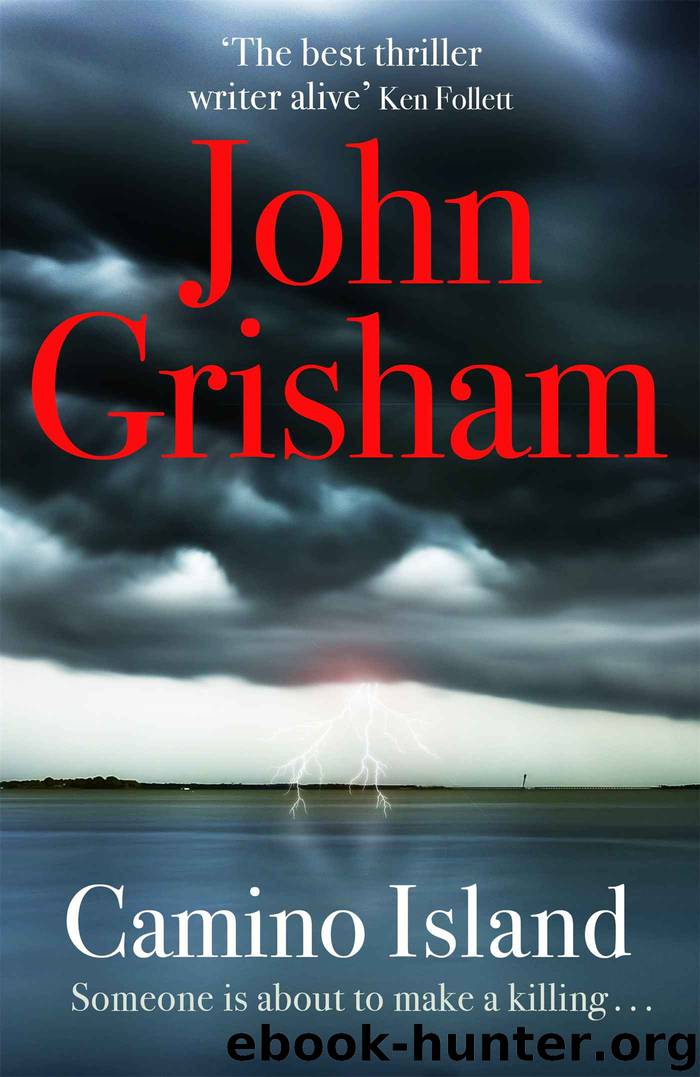 Author:John Grisham [Grisham, John]
Language: eng
Format: epub, azw3, mobi
Publisher: Hodder & Stoughton
Published: 2017-06-05T18:30:00+00:00



2.
An hour later, a lawyer named Ron Jazik stepped onto an elevator in the federal building in Trenton, New Jersey, and pushed the button to the ground floor. At the last second, a stranger slid through the doors and pushed the button to the third floor. As soon as the doors closed, and they were alone, the stranger said, "You represent Jerry Steengarden, right? Court appointed."
Jazik sneered and said, "Who the hell are you?"
In a flash, the stranger slapped Jazik across the face, knocking off his glasses. With an iron grip, he grabbed Jazik's throat and rammed his head against the back wall of the elevator. "Don't talk to me like that. A message for your client. One wrong word to the FBI and people will get hurt. We know where his mother lives, and we know where your mother lives too."
Jazik's eyes bulged as he dropped his briefcase. He grabbed the stranger's arm but the death grip just got tighter. Jazik was almost sixty years old and out of shape. The guy with the grip was at least twenty years younger and, at that moment, seemed incredibly strong. He growled, "Am I clear? Do you understand?"
The elevator stopped at the third floor, and as the door opened the stranger let go and shoved Jazik into a corner where he fell to his knees. The stranger walked past him and left as if nothing had happened. No one was waiting to get on, and Jazik quickly got to his feet, found his glasses, picked up his briefcase, and considered his options. His jaw stung and his ears were ringing and his first thought was to call the police and report the assault. There were federal marshals in the lobby and maybe he could wait there with them until his assailant emerged. On the way down, though, he decided it might be best not to overreact. By the time he reached the ground floor, he was breathing again. He found a restroom and splashed water on his face and looked at himself. The right side of his face was red but not swollen.
The physical sensation of taking such a blow was stunning, and painful. He felt something warm in his mouth and spat blood into the sink.
He had not spoken to Jerry Steengarden in over a month. They had little to discuss. Their meetings were always brief because Jerry had nothing to say. The stranger who had just slapped and threatened him had little to worry about.
Download


Copyright Disclaimer:
This site does not store any files on its server. We only index and link to content provided by other sites. Please contact the content providers to delete copyright contents if any and email us, we'll remove relevant links or contents immediately.