Bad Code by Lyka Bloom
Author:Lyka Bloom [Bloom, Lyka] , Date: September 16, 2020 ,Views: 28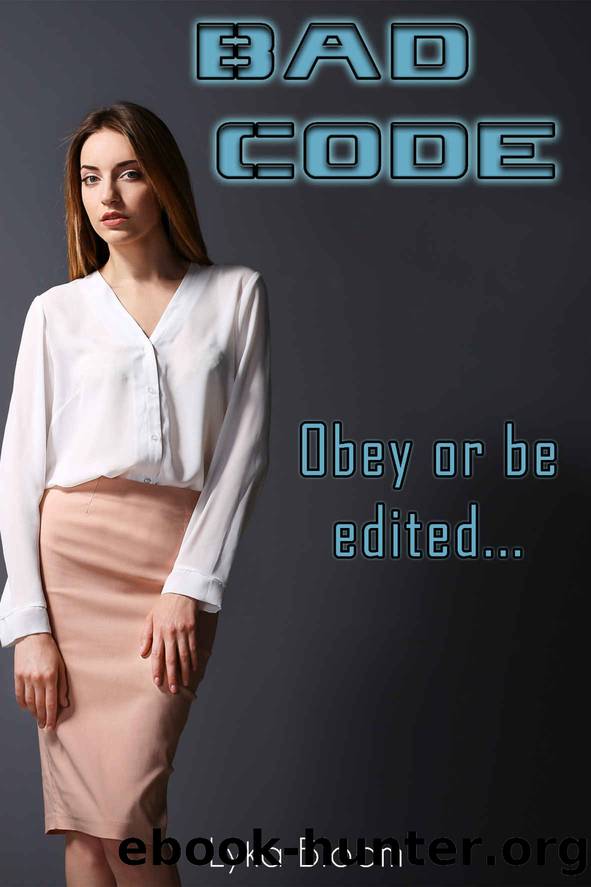 Author:Lyka Bloom [Bloom, Lyka]
Language: eng
Format: epub
Published: 2019-09-19T04:00:00+00:00



Back in Seiver's office, Marlon was tugging at his clothes and squirming uncomfortably. Seiver enjoyed his fidgeting.
"Problem, pet?" She asked.
Marlon stood by the door, tugging his tie loose. "I hate these clothes!"
Even his voice was more feminine when he was alone with Seiver. She had cataloged all the ways masculinity drained from Marlon Humphries. His hands often floated up from his side in an animated way when he spoke, and his vocal range had risen an octave at least. His face no longer even attempted to grow hair, while the hair on his head was miraculously coming back in. And, of course, the shape of his body was rounding at the hips while he thickened in the thighs and ass. She had to admit that Marlon was becoming a reasonably attractive woman.
"I have a gift for you when we arrive home," Seiver grinned.
"Really?" The fidgeting paused. "What is it, Mistress?"
"You'll have to wait and see."
Seiver said no more about it. Frustrated, Marlon asked twice more, the last rebuke from his Mistress quieting him on the subject until they left for the day.
Marlon fielded several calls and texts from well-wishers, and more than one who expressed confusion and concern. These names Margaret noted as potential subjects for the control discs. Curious at how far the control could go, she called Rebecca into her office. She had no more need to pretend with her newest slave, and did not attempt to move when she entered and Marlon was on his hands and knees licking Margaret's bare foot, freed from the stylish red heel leaned on its side beside her chair.
"Mistress, you needed me?" Becky asked. The time at the gym was paying off. Already her body was losing some of the softness, replaced by a more lithe femininity. Despite the weight loss, her breasts hadn't reduced by much. With her new directives to show off her body more, the scoop-necked blouse she chose showed off the abundance of her breasts.
"I did, Becky. You are looking very good. I hope you're enjoying your workouts."
"Oh yes, Mistress! I never miss a day!"
"That is very good. And you know what a worthless little cow you are compared to me?"
"Yes, Mistress." Becky's lip quavered. The engineer worried she had somehow disappointed her Mistress, a goddess brought to Earth in her eyes.
"I want you to feel good about that," Margaret grinned. "Your breasts are udders for my amusement. And they will give milk. Do you understand?"
"Yes, Mistress. My udders are just for you."
"That's right. You are my personal cow and your udders will make you feel so docile and happy, Becky. When you are in my presence, you will fall to your knees and you will only moo when spoken to, unless I say differently. On your knees, cow."
Becky shivered with pleasure as she obeyed. The mere act of her subservience made her slit wet and hungry. Being made suddenly aware of what a dumb cow she was only heightened her dim-witted arousal.
"Isn't that better, cow?"
"Moo!" Becky confirmed.
Download


Copyright Disclaimer:
This site does not store any files on its server. We only index and link to content provided by other sites. Please contact the content providers to delete copyright contents if any and email us, we'll remove relevant links or contents immediately.