The Extended Mind by Annie Murphy Paul
Author:Annie Murphy Paul , Date: June 11, 2021 ,Views: 96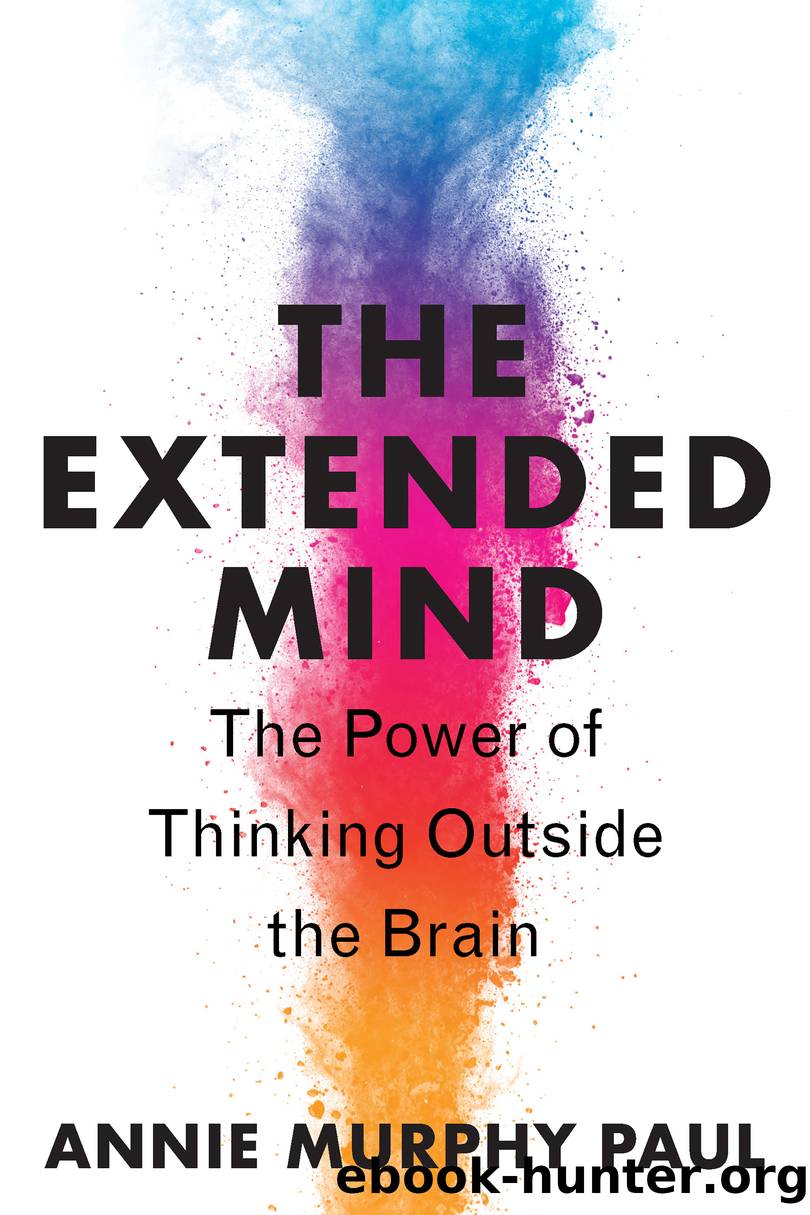 Author:Annie Murphy Paul
Language: eng
Format: epub
ISBN: 9780544947580
Publisher: HMH Books
Published: 2021-06-08T00:00:00+00:00



8
Thinking with Peers
CARL WIEMAN KNOWS his way around a perplexing problem. A professor of physics at Stanford University, Wieman was awarded the Nobel Prize in 2001 for figuring out (along with his colleague Eric Cornell) how to create, in the laboratory, an extreme state of matter known as the Bose-Einstein condensate. But Wieman's mastery in the lab did not extend to the classroom, as he would be the first to admit. For years he wrestled with what would seem to be a straightforward task: how to get undergraduates to understand physics in the way he understood physics. Laying it out for them—describing, explaining, even demonstrating the core concepts of the discipline—was not working. No matter how clearly he elucidated these ideas, no matter how energetically he communicated them, his students' ability to solve the problems he posed to them remained rudimentary.
This failure to "think like a physicist" is more the rule than the exception. Decades of research have found that high school and college students who are taught physics in the conventional manner, via lectures and textbooks, typically don't learn the subject in any depth. So it was for Wieman and his students. Wieman knew how to cool and trap atoms using light from a powerful laser. From work carried out in his lab, he understood how atoms interact at ultracold temperatures, more than four hundred degrees below zero. He had discovered how to cause atoms to oscillate at the same frequency, or "sing in unison," as the Royal Swedish Academy of Sciences put it in announcing his Nobel. But he could not seem to pin down the process by which a halting thinker turned into a dexterous one.
Wieman ultimately found the key to his conundrum in an unexpected place: not in his undergraduate classes but among the graduate students who came to work in his laboratory. When they first arrived at the lab, Wieman noticed, his PhD candidates were more like the undergrads than not. They knew plenty about physics, but their habits of thought were narrow and rigid. Within just a year or two, however, these same graduate students had grown into models of the kind of supple, flexible thinker Wieman was trying so earnestly, and unsuccessfully, to mold. "It was clear to me that there was some kind of intellectual process present in the research lab that was sorely missing from the traditional education process," Wieman recounts.
A major factor in the grad students' transformation, he concluded, was their experience of intense social engagement around a body of knowledge—the hours they spent advising, debating with, and recounting anecdotes to one another. A 2019 study published in the Proceedings of the National Academy of Sciences supports Wieman's hunch. Tracking the intellectual advancement of several hundred graduate students in the sciences over the course of four years, its authors found that the development of crucial skills such as generating hypotheses, designing experiments, and analyzing data was closely related to the students' engagement with their peers in the lab, and not to the guidance they received from their faculty mentors.
Download


Copyright Disclaimer:
This site does not store any files on its server. We only index and link to content provided by other sites. Please contact the content providers to delete copyright contents if any and email us, we'll remove relevant links or contents immediately.