Unlocked: A Love Story by Karen Kingsbury
Author:Karen Kingsbury , Date: March 25, 2014 ,Views: 1675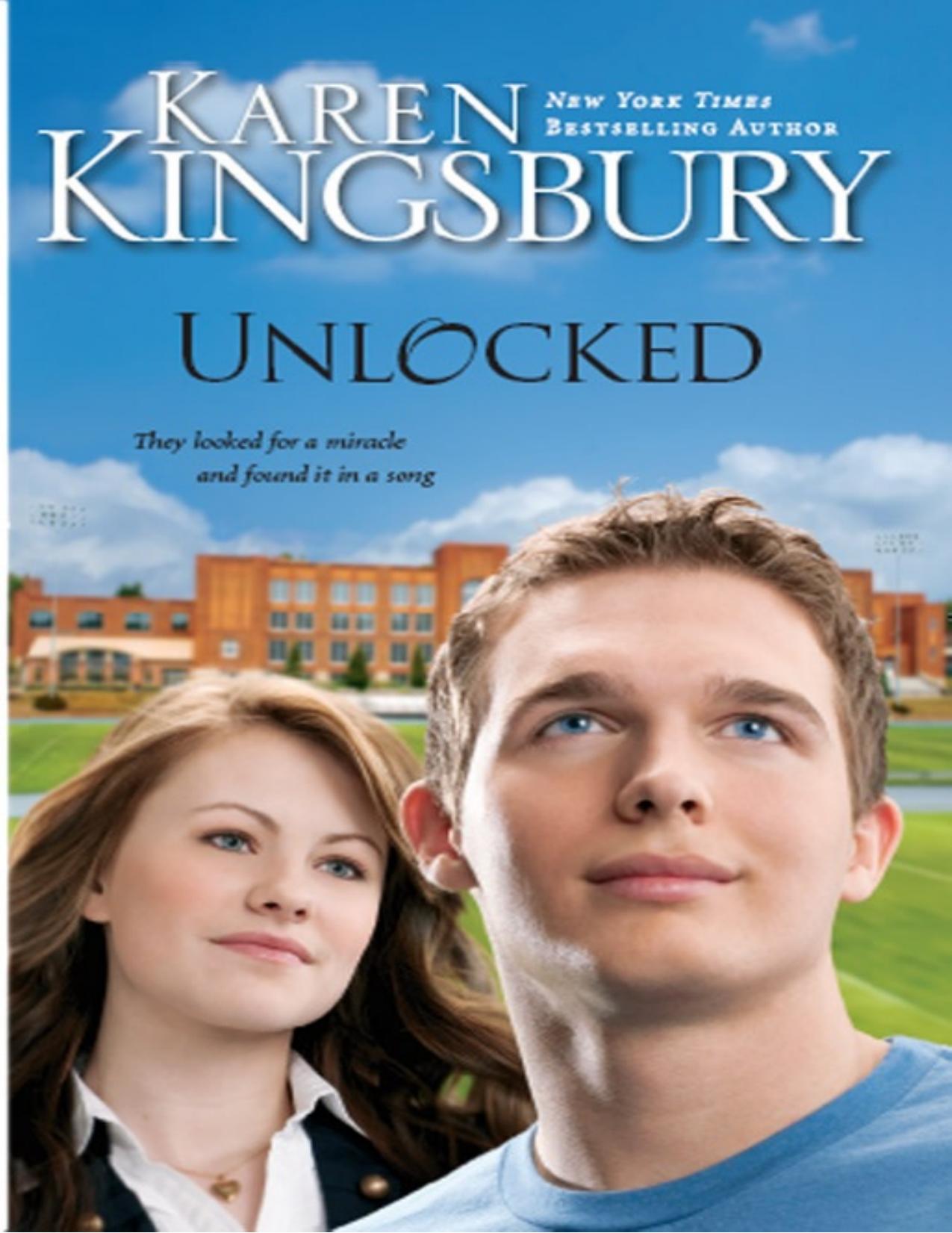 Author:Karen Kingsbury
Language: eng
Format: mobi, epub
Tags: School Violence, Romance, Christian, Domestic Fiction, Family Life, General, Bullying, Autistic Children, Adultery, Fiction, Religious
ISBN: 9780310266952
Publisher: Zondervan
Published: 2010-10-11T22:00:00+00:00



THERE WAS NOTHING UNUSUAL ABOUT WATCHING HOLDEN CLIMB off the bus that afternoon, no signs that this would be a day Tracy would remember all her life. She agreed with Ella, of course. Holden was changing. Slowly, gradually, he seemed more connected. The hard part for Tracy was that all Holden's connecting was with Ella. So far there wasn't a single difference in the way the two of them spent their afternoons and evenings.
Kate had gone to a friend's house to play, so it was just the two of them today. Drizzle spat at them as they walked home to their apartment that afternoon, but the weather didn't change Holden's pace. He walked a few steps and then turned in a circle, walked a few more and another circle. This was something new, something that had come about since Holden had reconnected with Ella. Tracy tried to analyze why the circles, but all she could figure was that maybe he was looking for Ella. As if every few steps it occurred to him that she should be here, and she wasn't.
Whatever caused the circles, Holden seemed happy. His expression had always been pleasant, but lately he walked around with what looked like a permanent smile. Wide innocent blue eyes and a constant happy face. He seemed a lot less handicapped than some of the angry customers at Walmart.
They reached the apartment, and like every afternoon they sat at the kitchen table in silence while Holden ate his snack. Most days Tracy didn't ask questions. His lack of response was too hard on her. Instead she issued statements she assumed were true. "Math was good today, Holden. You're very good at math."
He didn't look at her, didn't respond.
"Ella says you're doing well in theater. She wants you to be in the play. I think you know that, Holden."
What Holden did next was so out of the norm, Tracy had to remind herself she wasn't dreaming. In response to her statement about theater, Holden nodded his head. He didn't make eye contact or change his expression. His eyes were still intent on the line of raisins he'd made in a circle around the edge of his plate. But that didn't change the fact. She had talked to him, and he'd nodded in response.
Ella had told her all the ways Holden had improved lately. How often he looked at her, and how he was moving his mouth like he was singing along. Since Tracy still hadn't seen that for herself, sometimes it was a little hard to believe. But now … now Holden was doing exactly what Ella said he could do. He was demonstrating an appropriate response. He was interacting!
Dear God … it's a miracle. Whatever You're doing, please … please let it continue. Tears fell onto Tracy's cheeks like the streams in the desert she'd prayed about so many times. She wanted to rush to her son and take him in her arms, but instead she pressed her feet against the floor and refused to move.
Download


Copyright Disclaimer:
This site does not store any files on its server. We only index and link to content provided by other sites. Please contact the content providers to delete copyright contents if any and email us, we'll remove relevant links or contents immediately.