Their Nine-Month Surprise by Laurel Greer
Author:Laurel Greer , Date: July 6, 2020 ,Views: 642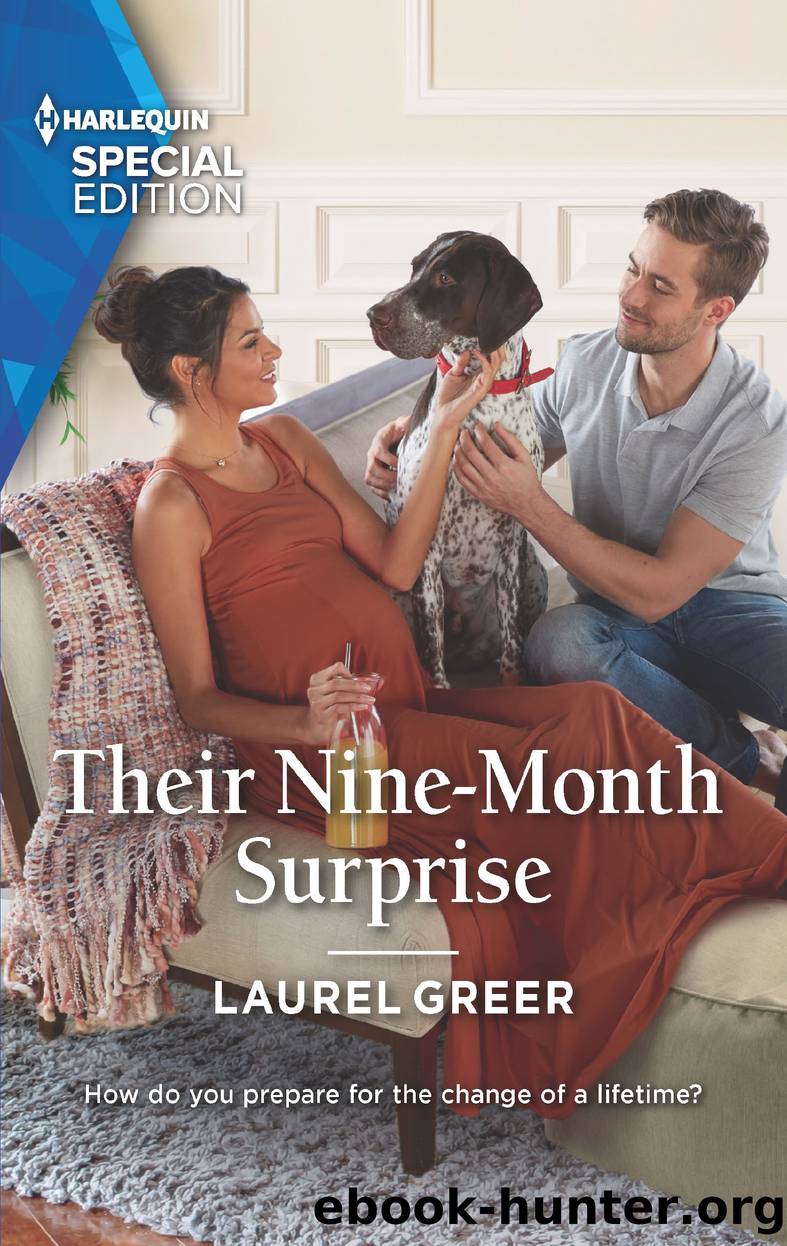 Author:Laurel Greer
Language: eng
Format: epub
Publisher: Harlequin
Published: 2020-03-05T18:55:57+00:00



Chapter Ten
Lachlan wanted nothing more than to please her. Preferably for the rest of their lives, but he'd start with tonight. She wiggled in his lap, feminine heat against his erection. Four too many layers of fabric lay between them, reducing the delicious friction. He let a groan rumble out, and tilted his hips. He splayed his hands into her hair and ran a thumb on her lower lip. "Not stopping... Little easier to do on a couch than pressed up against your car."
"Come now." She nipped the end of his thumb, sending a thrill through his body. "Making out on the side of the road was hot. Admit it."
"Never any doubt there. But this is even better." He kissed her. Slow and needy. The last time they'd had sex, they'd been in a haze of passion. On the clock, pressed to cram as many seconds in as possible before she had to head back to Vancouver. Now, who knew how long he'd have to kiss her? To savor her honey taste and enjoy her curves under his palms.
Hell, worship her curves. He full-on intended to prolong this, for as much time as he could. Both pleasure tonight and some sort of commitment going forward.
But was it right to sink into that pleasure without figuring out the latter?
He pulled back, tracing a gentle line along the collar of her short-sleeved, checked shirt. The long hem dipped below her hips, and he teased it up a little. Every aroused cell in his body protested at the easy pace. She matters too much to rush. Take it slow. "You really want to make a go of this, sunshine?"
She tugged her lower lip between her teeth, and one of her eyebrows crinkled. "You don't?"
"I do. Very much. I just—" I don't want to end up with my heart broken "—trust is a deal breaker for me. It has to be at the center of a relationship."
Both her palms landed on his chest, and she stared at the diamond shape formed by her thumbs. "I want to trust you."
Her mouth pressed into a line, tense at the corners.
And he'd kiss her until she relaxed, the minute he was able to convince himself that "want to trust you" was enough of a guarantee.
But the tension fell into sadness before he could get his thoughts in order.
"You're right, I'm being unreasonable," she said.
"Hey," he said, tipping up her chin with a finger and brushing his lips against hers. "I think you're attributing something I didn't say to me. I don't think you're being unreasonable."
"Except..."
"You're protecting yourself, our baby, too. I admire that. But you need to know something about me." He glided his hands down her sides, settling them on the sexy flare of her hips. "I want to protect you, too, Marisol. And our baby. And whatever feelings we have for each other."
She smiled, sheepish and vulnerable. "I'm not quite sure what they are, but there are a lot of them."
"Me, too." He could put a name to them, but she wouldn't appreciate that, not if she was still unsure of her own.
Download


Copyright Disclaimer:
This site does not store any files on its server. We only index and link to content provided by other sites. Please contact the content providers to delete copyright contents if any and email us, we'll remove relevant links or contents immediately.