The Poppy War by R. F. Kuang
Author:R. F. Kuang , Date: May 15, 2018 ,Views: 3853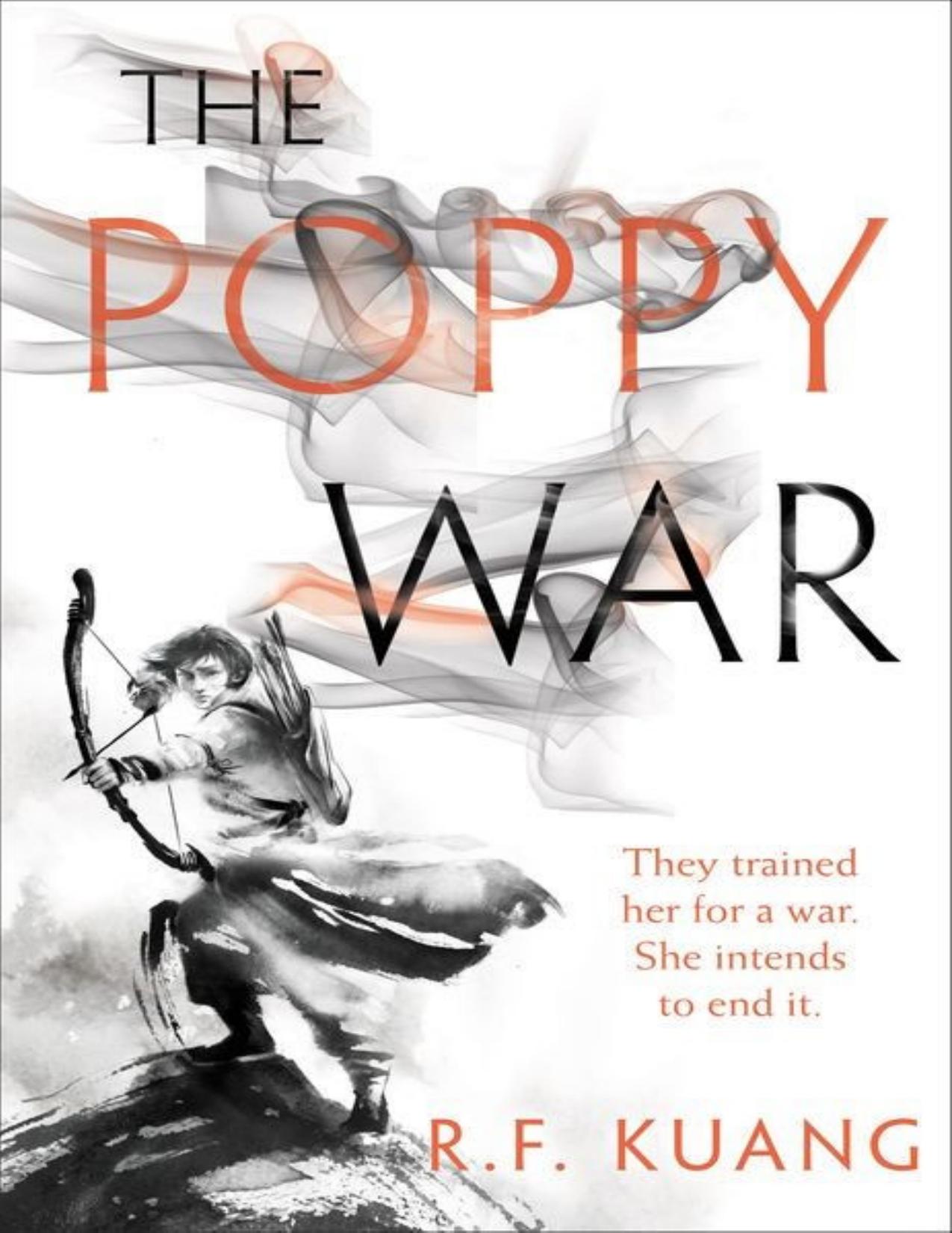 Author:R. F. Kuang
Language: eng
Format: epub, mobi, azw3
Publisher: HarperCollins
Published: 2018-05-15T04:00:00+00:00



"How on earth did you survive the firebombs?"
Rin opened her mouth, but no words came out.
Altan. Altan Trengsin. She tried to form a coherent response, but all she could process was that her childhood hero was standing before her.
He knelt down in front of her.
"How do you exist?" he asked quietly. "I thought I was the only one left."
She finally found her voice. "I don't know. They never told me what happened to my parents. My foster parents didn't know."
"And you never suspected what you were?"
She shook her head. "Not until I . . . I mean, when I . . ."
She choked suddenly. The memories she had been suppressing flooded up in front of her: the shrieking Woman, the cackling Phoenix, the terrible heat ripping through her body, the way the general's armor bent and liquefied under the heat of the fire . . .
She lifted her hands to her face and found that they were trembling.
She hadn't been able to control it. She hadn't been able to turn it off. The flames had just kept pouring out of her without end; she might have burned Nezha, she might have burned Kitay, she might have turned all of Sinegard to ashes if the Phoenix hadn't heeded her prayer. And even when the flames did stop, the fire coursing inside her hadn't, not until the Empress kissed her forehead and made them die away.
I'm going crazy, she thought. I have become everything that Jiang warned me against.
"Hey. Hey."
Cool fingers wrapped around her wrists. Gently, Altan pulled her hands away from her face.
She looked up and met his eyes. They were a shade of crimson brighter than poppy petals.
"It's okay," he said. "I know. I know what it's like. I'm going to help you."
Download


Copyright Disclaimer:
This site does not store any files on its server. We only index and link to content provided by other sites. Please contact the content providers to delete copyright contents if any and email us, we'll remove relevant links or contents immediately.