The Beautiful Boys: A High School NA Reverse Harem Paranormal Bully Romance (Shadowlight Academy Book 1) by Gow Kailin
Author:Gow, Kailin [Gow, Kailin] , Date: August 2, 2019 ,Views: 2361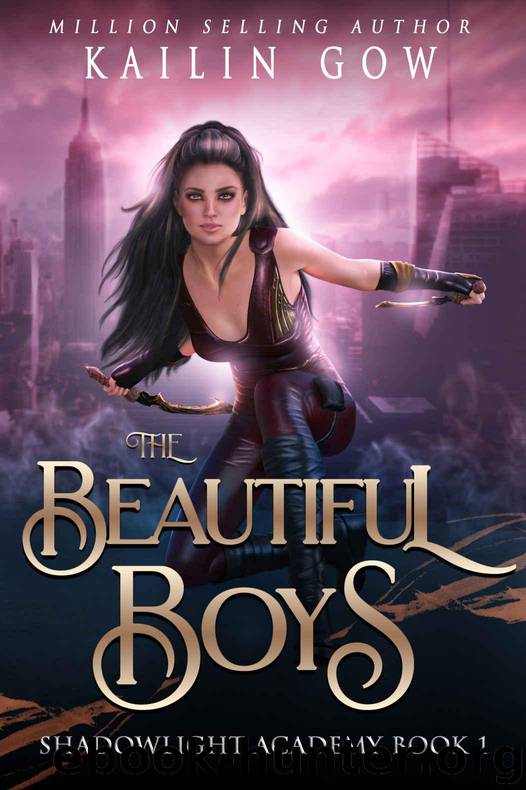 Author:Gow, Kailin [Gow, Kailin]
Language: eng
Format: azw3, epub, mobi
Publisher: Romance on the Go
Published: 2019-07-13T16:00:00+00:00



And she had arranged it so her brother would find me in her closet. To get me away from Brax. But it didn't matter. I was with Brax, despite being with her brother. Two of the Beautiful Ones, and now they were both my boys. I looked and felt great, and I intended to make the night memorable instead of bending for the bully queen.
"Care to dance," Brax asked with the gallantry of the highest knight.
"It would be my pleasure."
Infused with the rhythm of the music and carried away on the melody, I took to the dance floor with abandon. I ignored my lack of experience, erased the gaze of onlookers from my consciousness and enjoyed the moment.
"I love the way you move," Braxton hushed into my ear, his hands shadowing my moves. "And you pretend to be a social outcast…"
When the hyper beat gave way to a melodic ballad, he scooped me into his arms, pressed me tightly against his chest and brushed his smooth cheek along mine. Our bodies melded into one. In unison, we swayed to the music, disobeying the proper and predictable circular motion every other couple adhered to.
"This was meant to be," Braxton whispered. His hands gently caressed my skin, slow, patient, almost reverent. His every move lacked the impulsive and heated nature of guys his age.
I leaned into him, the sense of security and belonging complete.
When the song ended, we remained still, both reluctant to break our embrace.
"How 'bout a drink and a stroll outside?" Brax offered.
"Lemonade would be nice."
After a quick run to the bar, we headed out with our drinks. "You know, just about everyone here spikes their drink."
I smiled as my teeth gripped the straw.
"I've never really understood the desperate need for a buzz."
We sat on a low retaining wall overlooking the soccer field.
After a long and satisfying sip, I said, "Neither have I. I kind of like having fun while truly realizing that I'm having fun."
He chuckled. "Interesting way of putting it."
I shrugged matter of factly. "Besides, just being with you is buzz enough."
"Really?" He seemed genuinely surprised. Setting his glass down, he took my hand in his and gently played with my fingers. "I've wondered how you've felt these past weeks, with the tutoring and all. I have a good time with you, and I enjoy every minute, but I wondered if you simply liked being with me because of the help I give you, or if it's me you enjoy being with."
I turned to face him, my free hand drawn to the strong line of his jaw. "I like being with you, very much Brax. In every way we've been together."
He leaned in to kiss me, a sweet and delicate kiss that held so many questions. The questions mirrored in his eyes as he withdrew, and I responded with a kiss of my own. His lips parted, receiving my kiss with reluctance.
"For weeks I've thought of this moment," he said before pressing his lips to mine with conviction.
The
Download


Copyright Disclaimer:
This site does not store any files on its server. We only index and link to content provided by other sites. Please contact the content providers to delete copyright contents if any and email us, we'll remove relevant links or contents immediately.