The Alienist by Caleb Carr
Author:Caleb Carr [Carr, Caleb] , Date: March 25, 2014 ,Views: 1364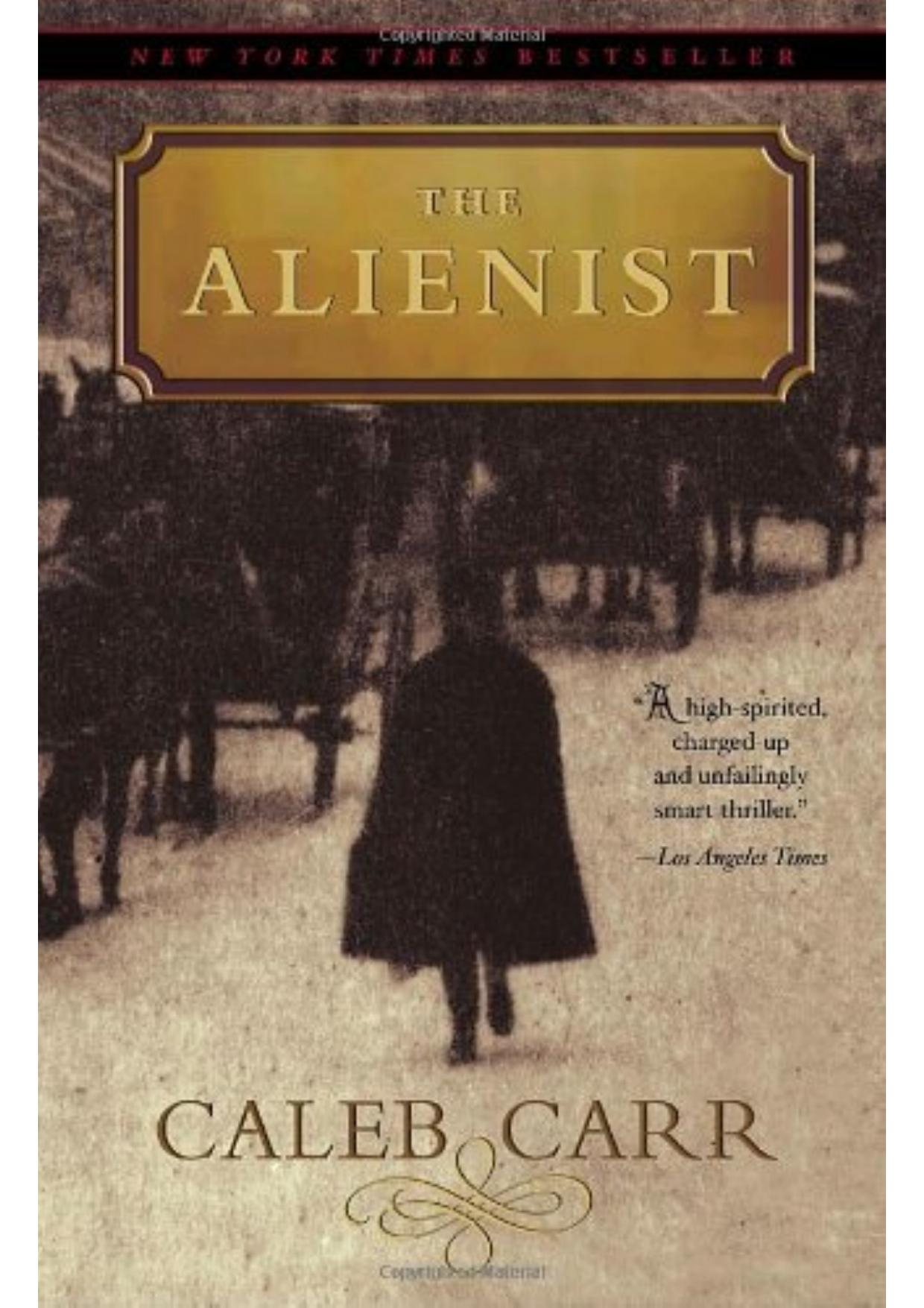 Author:Caleb Carr [Carr, Caleb]
Language: eng
Format: epub, mobi
Tags: General, New York (N.Y.), Literary, Historical fiction, Serial murders, Mystery & Detective, Fiction, Psychological, Mystery fiction, Historical, Suspense, Crime
ISBN: 9780812976144
Publisher: Random House Digital, Inc.



CHAPTER 26
* * *
Once on the sidewalk, Stevie and I dispatched our waiting contingent of street arabs to fetch Kreizler, Roosevelt, Sara, and Marcus, then sped across Cornelia Street to the Black and Tan. Making straight for the structure's front door, we ran headlong into Frank Stephenson, who had been drawn out of his infamous brothel by Lucius's shouts for assistance. Like most men of his profession, Stephenson employed plenty of muscle, and several of these thugs were standing on the stoop with him, blocking our entrance. I was in no mood, however, to go through the usual game of threat and counterthreat with them: I simply said that we were on police business, that there was a police officer on the roof, and that the president of the Board of Police Commissioners would be arriving soon. That litany was enough to get Stephenson and his boys out of the way, and in seconds Stevie and I were on the roof of the building.
We found Lucius crouching over Cyrus, who had suffered a nasty blow to the skull. A small pool of blood glittered on the tar beneath Cyrus's head, while his half-open eyes were rolled frightfully up into their sockets and his mouth was producing strained wheezing sounds. Ever cautious, Lucius had brought some gauze bandages along with him, and was now carefully wrapping them around the top of Cyrus's head, in an effort to stabilize what was at the very least a bad concussion.
"It's my fault," Lucius said, before Stevie and I had even asked any questions. Despite his firm concentration on what he was doing, there was deep remorse in Lucius's voice. "I was having trouble staying awake, and went for coffee. I forgot that it was Sunday—it took longer to find some than I'd anticipated. I must've been gone for more than fifteen minutes."
"Fifteen minutes?" I said, running to the back of the roof. "Could that have been enough time?" Looking down into the rear alleyway, I saw no signs of activity.
"I don't know," Lucius answered. "We'll have to see what Marcus thinks."
Marcus and Sara arrived a few minutes later, followed soon by Kreizler and Theodore. Pausing just long enough to check on Cyrus's condition, Marcus produced a magnification lens and a small lantern, then quickly began searching various parts of the rooftop. Explaining that fifteen minutes would indeed have been enough time for a capable climber to get down and up the side of the building, Marcus kept rummaging around until he found some rope fibers that might or might not have been evidence of our killer's presence. The only way to be sure was to find out from Frank Stephenson if any of his "workers" were missing. Backed up by Theodore, Marcus headed downstairs, while the rest of us stood around Lucius and Kreizler, who were both now at work on Cyrus's head. Kreizler sent Stevie to tell the street arabs to fetch an ambulance from nearby St. Vincent's Hospital, although there was some question as to whether it was safe to move a man in Cyrus's condition.
Download


Copyright Disclaimer:
This site does not store any files on its server. We only index and link to content provided by other sites. Please contact the content providers to delete copyright contents if any and email us, we'll remove relevant links or contents immediately.