Summer at Lake Haven by RaeAnne Thayne
Author:RaeAnne Thayne , Date: July 4, 2020 ,Views: 652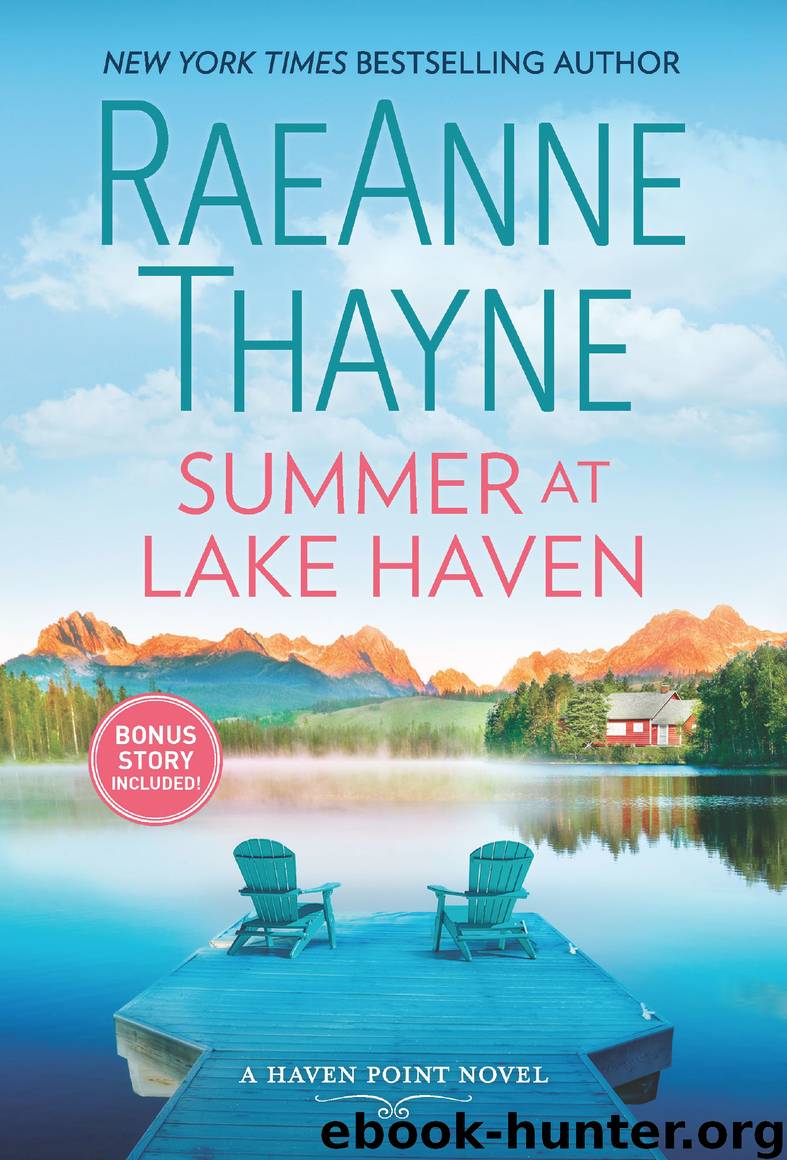 Author:RaeAnne Thayne
Language: eng
Format: epub
Publisher: HQN Books
Published: 2020-05-26T13:58:56+00:00



* * *
IAN WALKED BACK to his rented house, his thoughts whirling and his face hot with mortification.
Good Lord. He really was an idiot. Had he really blurted out that he was infatuated with her?
What had he been thinking?
The answer to that was quite simple. He hadn't been thinking at all. The words had slipped out without a moment's thought behind them.
He was hopeless. Utterly hopeless. Put a beautiful woman in his arms and he completely lost his head.
He should never have kissed her. He still didn't know what had come over him. That was twice now that he had acted without thinking and had simply taken what he wanted like some kind of Neanderthal. And that was probably being unfair to Neanderthals.
He had to be far more careful around her. He meant what he had told her earlier. He wasn't looking for a relationship, even if one between him and a woman who lived five thousand miles away was even possible. The children needed him right now. It would be hard enough for them to pack up their lives and move at the end of the summer. They had already endured far too many life changes for children so young. He had vowed he wouldn't date anyone until Thomas was at least through grade school, which right now seemed eons away.
The thunderstorm had blown over as quickly as it had arisen, leaving the air cool and the lake churning and restless—much as he felt inside.
He hurried through the wet grass, managing to wrestle most of his emotions under control by the time he entered the house. Inside, he found his father reading the newspaper. Amelia and Thomas were showing Margaret their assortment of stones collected in the short time they had been in Idaho.
"Puppies all managed?" Henry asked.
Ian could feel his cheeks heat and hoped like Hades that his father wouldn't notice his reaction.
"Yes," he answered. "All tucked in, safe and dry."
"Nice of you to help out your neighbor," Margaret said, looking up from a heart-shaped stone Thomas had found along the lakeshore.
"More like she's helping me. Samantha has been very kind to us."
"She's letting Dad park his boat at her house," Amelia informed her grandparents.
"Is that right?" Henry asked.
"When we rented this house, I thought the dock out there belonged to our rental," he explained. "I must have misunderstood something the estate agent said. It turned out the dock belongs to Samantha's property. She's been kind enough to let me moor my research boat there and use it whenever I need it."
"She's very pretty," Margaret observed.
"Isn't she?" he replied as blandly as he could.
"Gemma says she's nice, too. I just spoke with your sister to tell her Samantha had agreed to help me find a new dress for the wedding."
He could only imagine how that conversation had gone. He had a feeling the topic of mother-of-the-bride dresses had only filled a portion of it. The idea of his mother and sister in cahoots, working together to push him and Samantha Fremont together, filled him with apprehension.
Download


Copyright Disclaimer:
This site does not store any files on its server. We only index and link to content provided by other sites. Please contact the content providers to delete copyright contents if any and email us, we'll remove relevant links or contents immediately.