Steve Jobs by Walter Isaacson
Author:Walter Isaacson , Date: March 25, 2014 ,Views: 1796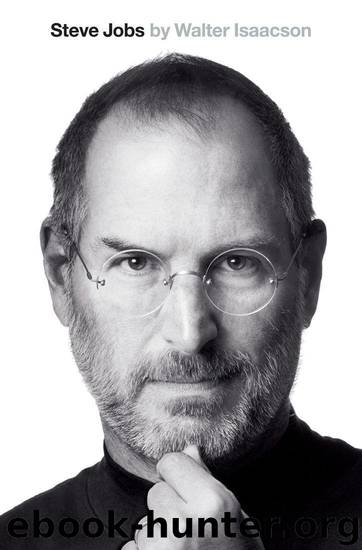 Author:Walter Isaacson
Language: eng
Format: mobi, epub
Tags: Non-Fiction, History, Biography, Business, Science
ISBN: 9780307950284
Publisher: Vintage
Published: 2011-10-24T10:00:00+00:00



That spring Larry Ellison saw Amelio at a party and introduced him to the technology journalist Gina Smith, who asked how Apple was doing. "You know, Gina, Apple is like a ship," Amelio answered. "That ship is loaded with treasure, but there's a hole in the ship. And my job is to get everyone to row in the same direction." Smith looked perplexed and asked, "Yeah, but what about the hole?" From then on, Ellison and Jobs joked about the parable of the ship. "When Larry relayed this story to me, we were in this sushi place, and I literally fell off my chair laughing," Jobs recalled. "He was just such a buffoon, and he took himself so seriously. He insisted that everyone call him Dr. Amelio. That's always a warning sign."
Brent Schlender, Fortune's well-sourced technology reporter, knew Jobs and was familiar with his thinking, and in March he came out with a story detailing the mess. "Apple Computer, Silicon Valley's paragon of dysfunctional management and fumbled techno-dreams, is back in crisis mode, scrambling lugubriously in slow motion to deal with imploding sales, a floundering technology strategy, and a hemorrhaging brand name," he wrote. "To the Machiavellian eye, it looks as if Jobs, despite the lure of Hollywood—lately he has been overseeing Pixar, maker of Toy Story and other computer-animated films—might be scheming to take over Apple."
Once again Ellison publicly floated the idea of doing a hostile takeover and installing his "best friend" Jobs as CEO. "Steve's the only one who can save Apple," he told reporters. "I'm ready to help him the minute he says the word." Like the third time the boy cried wolf, Ellison's latest takeover musings didn't get much notice, so later in the month he told Dan Gillmore of the San Jose Mercury News that he was forming an investor group to raise $1 billion to buy a majority stake in Apple. (The company's market value was about $2.3 billion.) The day the story came out, Apple stock shot up 11% in heavy trading. To add to the frivolity, Ellison set up an email address, [email protected], asking the general public to vote on whether he should go ahead with it.
Jobs was somewhat amused by Ellison's self-appointed role. "Larry brings this up now and then," he told a reporter. "I try to explain my role at Apple is to be an advisor." Amelio, however, was livid. He called Ellison to dress him down, but Ellison wouldn't take the call. So Amelio called Jobs, whose response was equivocal but also partly genuine. "I really don't understand what is going on," he told Amelio. "I think all this is crazy." Then he added a reassurance that was not at all genuine: "You and I have a good relationship." Jobs could have ended the speculation by releasing a statement rejecting Ellison's idea, but much to Amelio's annoyance, he didn't. He remained aloof, which served both his interests and his nature.
By then the press had turned against Amelio. Business Week
Download


Copyright Disclaimer:
This site does not store any files on its server. We only index and link to content provided by other sites. Please contact the content providers to delete copyright contents if any and email us, we'll remove relevant links or contents immediately.