All Creatures Great and Small by James Herriot
Author:James Herriot [Herriot, James] , Date: March 26, 2014 ,Views: 3235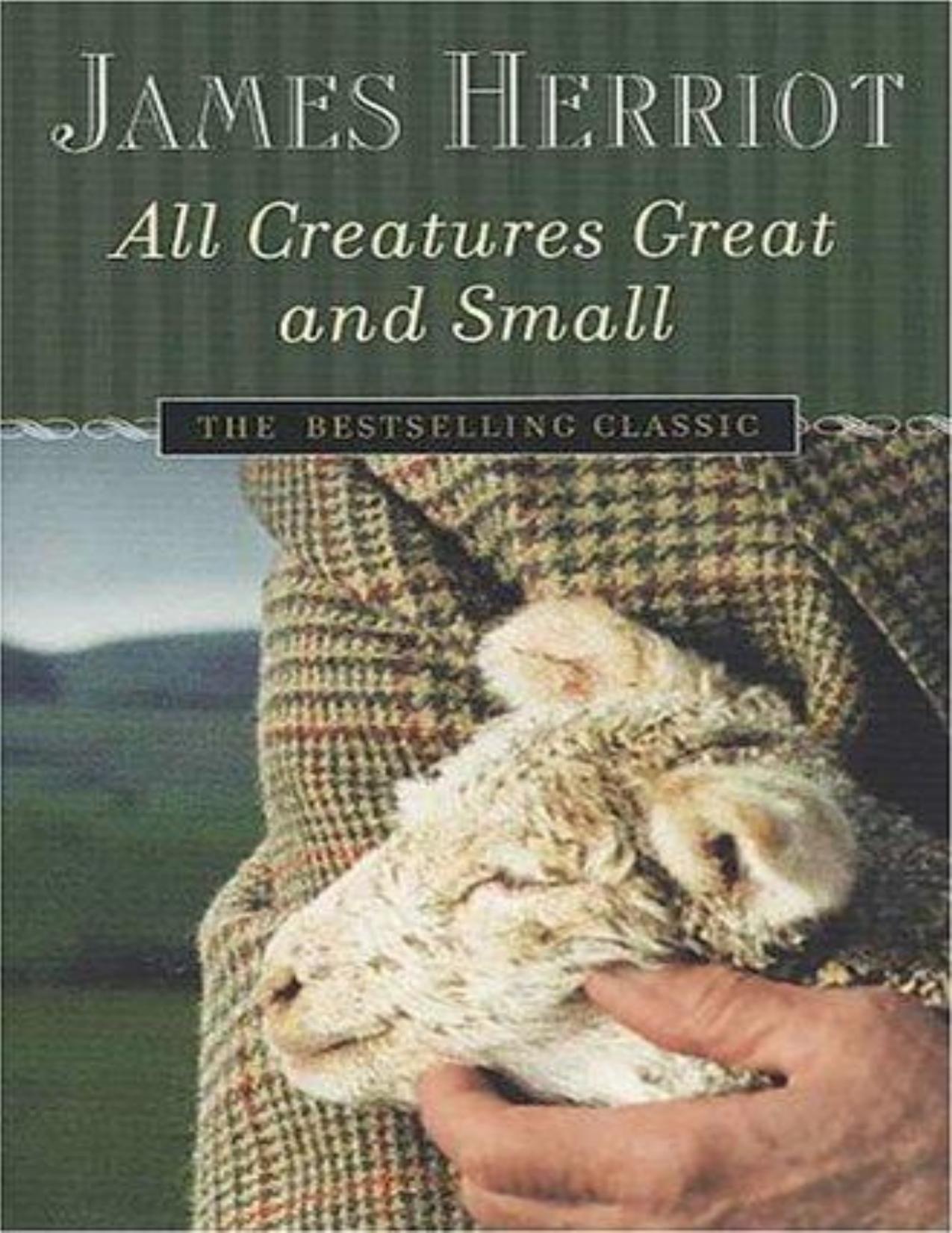 Author:James Herriot [Herriot, James]
Language: eng
Format: epub, mobi, azw, azw3, pdf
ISBN: 9781453234488
Publisher: Open Road Media
Published: 2011-11-15T08:00:00+00:00



THIRTY-EIGHT
"I CAN SEE YOU like pigs," said Mr. Worley as I edged my way into the pen.
"You can?"
"Oh yes, I can always tell. As soon as you went in there nice and quiet and scratched Queenie's back and spoke to her I said 'There's a young man as likes pigs'."
"Oh good. Well, as a matter of fact you're absolutely right. I do like pigs." I had, in truth, been creeping very cautiously past Queenie, wondering just how she was going to react. She was a huge animal and sows with litters can be very hostile to strangers. When I had come into the building she had got up from where she was suckling her piglets and eyed me with a non-committal grunt, reminding me of the number of times I had left a pig pen a lot quicker than I had gone in. A big, barking, gaping-mouthed sow has always been able to make me move very smartly.
Now that I was right inside the narrow pen, Queenie seemed to have accepted me. She grunted again, but peaceably, then carefully collapsed on the straw and exposed her udder to the eager little mouths. When she was in this position I was able to examine her foot.
"Aye, that's the one," Mr. Worley said anxiously. "She could hardly hobble when she got up this morning."
There didn't seem to be much wrong. A flap of the horn of one claw was a bit overgrown and was rubbing on the sensitive sole, but we didn't usually get called out for little things like that. I cut away the overgrown part and dressed the sore place with our multi-purpose ointment, ung pini sedativum, while all the time Mr. Worley knelt by Queenie's head and patted her and sort of crooned into her ear. I couldn't make out the words he used—maybe it was pig language because the sow really seemed to be answering him with little soft grunts. Anyway, it worked better than an anaesthetic and everybody was happy including the long row of piglets working busily at the double line of teats.
"Right, Mr. Worley." I straightened up and handed him the jar of ung pini. "Keep rubbing in a little of that twice a day and I think she'll be sound in no time."
"Thank ye, thank ye, I'm very grateful." He shook my hand vigorously as though I had saved the animal's life. "I'm very glad to meet you for the first time, Mr. Herriot. I've known Mr. Farnon for a year or two, of course, and I think a bit about him. Loves pigs does that man, loves them. And his young brother's been here once or twice—I reckon he's fond of pigs, too."
"Devoted to them, Mr. Worley."
"Ah yes, I thought so. I can always tell." He regarded me for a while with a moist eye, then smiled, well satisfied.
We went out into what was really the back yard of an inn. Because Mr. Worley wasn't a regular farmer, he was the landlord of
Download


Copyright Disclaimer:
This site does not store any files on its server. We only index and link to content provided by other sites. Please contact the content providers to delete copyright contents if any and email us, we'll remove relevant links or contents immediately.