Renegade's Pride by B.J. Daniels
Author:B.J. Daniels , Date: March 26, 2017 ,Views: 587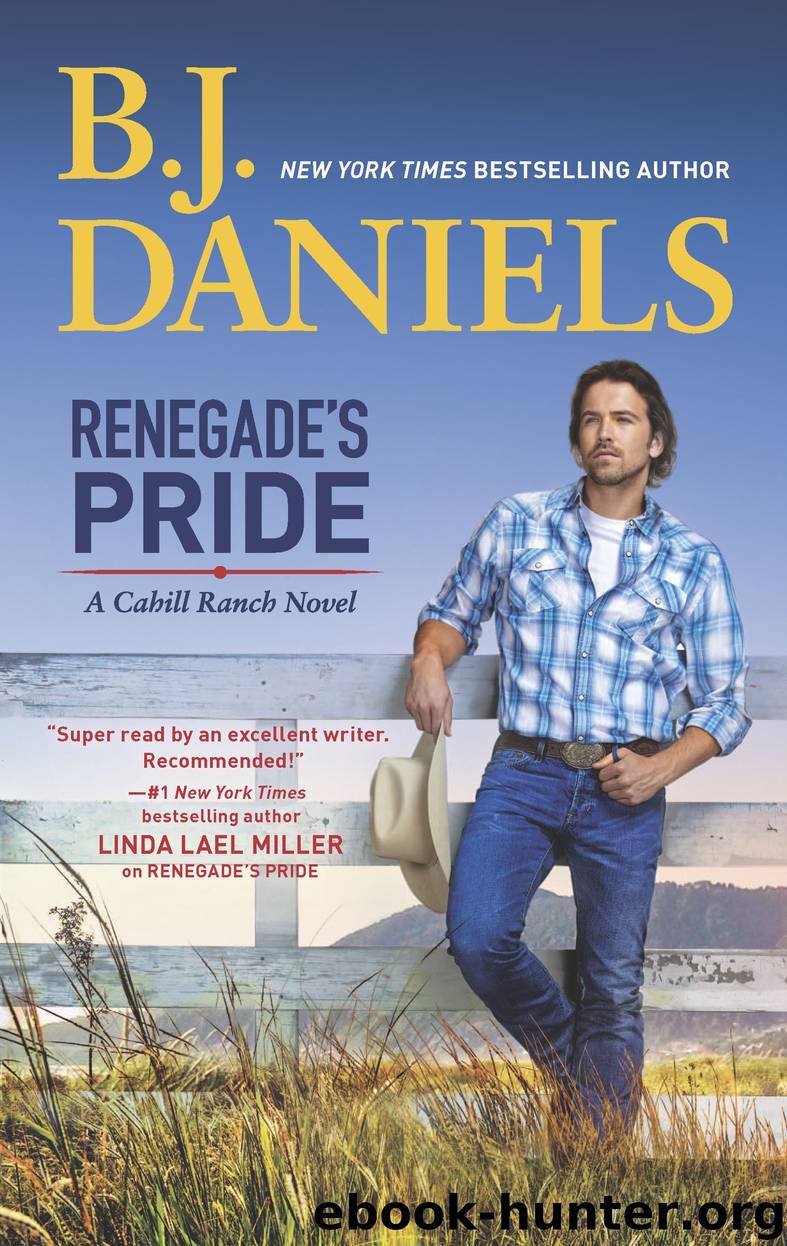 Author:B.J. Daniels
Language: eng
Format: epub
Publisher: HQN Books
Published: 2016-03-25T16:00:00+00:00



CHAPTER FOURTEEN
LILLIE DROVE UP to the cabin in the mountains. Since Trask's return, she'd been caught in a whirlwind of emotions. She'd been angry at herself—and Trask. She'd felt betrayed and gun-shy, hurt by his leaving and leaving her behind... She'd thought she could use those feelings to keep her emotional distance from him.
But after last night, she no longer believed that. She loved Trask. She knew it wasn't that simple, especially given the circumstances. He was still wanted for questioning in Gordon's murder. But she was tired of fighting something that felt as if branded to her DNA.
She didn't need anyone to tell her what a risk she was taking. But the heart wanted what the heart wanted. She had to have faith that between the two of them they would figure this out. She had to believe that it would end the way it was supposed to, with them being together.
Lillie wouldn't let herself think beyond that point as she parked and walked the last couple of hundred yards up the mountain because the road didn't go all the way to the cabin.
The log cabin was small and rustic-looking, built years ago by some miner who'd come to these mountains in search of gold.
Trask came out of the cabin and down the front steps. He looked worried. She hadn't told him anything on the phone except that she had to see him.
She climbed up the last of the mountain to stop in front of him. The sun shone on his dark hair curling at the nape of his neck beneath his Western straw hat. His face was lit with the rays, making his features more pronounced. She'd thought he could never be more handsome than he was standing there.
"Are you all right? I was worried about you." He touched her arm.
She flinched and he drew back. His touch had sent electricity rippling through her. Desire warmed her to her center. All those old feelings coursed through her blood, through her nerve endings, making her tingle.
"Lillie, damn it, I'm so sorry I scared you last night. I never wanted to hurt you, not ever. Every dream I have involves you. Those nine years were hell, but I couldn't come back yet."
The scent of the creek and the pines carried by the wind transported her back to when she and Trask were lovers. Being this close to him...
"I don't even know where you were all those years or what you did to survive," she said, realizing she needed to know everything before she told him what she'd decided.
"I told you, I worked."
"Worked at what?"
Trask pulled off his straw cowboy hat and raked his fingers through this hair. "I got a job in the North Dakota oil field. I worked every shift I could. I got paid under the table, told my boss that my ex was trying to take me to the cleaners. I saved every dime with only one thought, coming back and proving myself to you."
Her heart dropped like a stone when he'd said he hadn't gone any farther than North Dakota.
Download


Copyright Disclaimer:
This site does not store any files on its server. We only index and link to content provided by other sites. Please contact the content providers to delete copyright contents if any and email us, we'll remove relevant links or contents immediately.