Muzzled by Rosenfelt David
Author:Rosenfelt, David , Date: July 9, 2020 ,Views: 338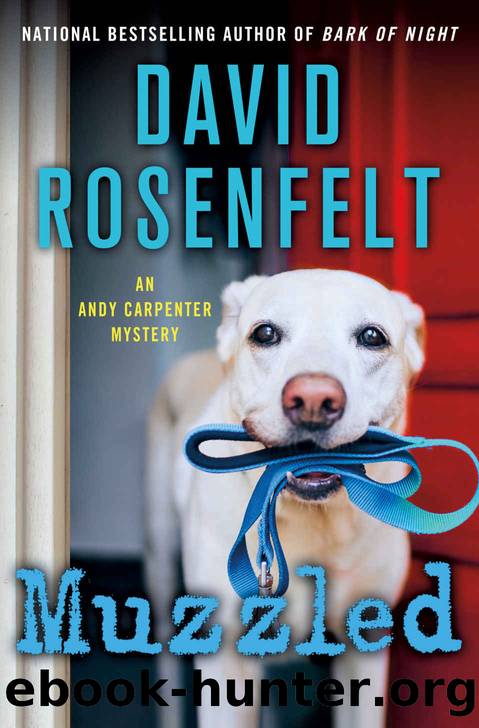 Author:Rosenfelt, David
Language: eng
Format: epub
Publisher: St. Martin's Publishing Group
Published: 2020-07-06T16:00:00+00:00



It was a typical morning for Jeremy Bowers, and that was the problem.
Every day was almost identical to the one before, and the one before that, going back the eight years since Bowers had arrived at Strickland Laboratories in Monticello, New York.
He had received a number of promotions, culminating in his ascension to lab director three and a half years ago. But basically the job had not changed; there were no ups or downs, no new challenges.
Bowers had kept up with the changes that technology had brought, and he rightfully believed that Strickland Labs was as modern and competent as anything the big cities had to offer. But that didn't help with daily drudgery.
Bowers just showed up, did his job, and did it well.
Day after day after day.
That is why every free moment he had was spent in the woodworking shop he built for himself at home. That was his true love, and his hope and expectation was that in the not-too-distant future it would become his occupation. He would open a store and sell the furniture that he made.
But until then he did his job conscientiously, as rote as it was. Even lunch hour was the same. He always ate with his second-in-command, Allen Julian, in the building cafeteria. Strickland Labs shared it with an accounting firm; each company occupied half of the six-story building.
Julian had arrived at the company three years earlier and quickly rose to the number two position. He was clearly Bowers's chosen successor, though nothing indicated that the transfer would take place anytime soon.
The two men rarely talked about work during lunch; discussing bacteria cultures was just not that interesting. So they talked sports or politics or whatever else came up as the subject of the day. Mostly sports; Bowers was a Yankee fan, and Julian preferred the Mets, so Bowers usually had the upper hand when it came to competitive comparisons.
Despite the time they spent together at lunches, Bowers knew little about Julian. He knew Julian was competent at his job and more familiar with modern techniques than Bowers himself.
But he had no idea the extent of Julian's ambition and how he had long been angling to remove Bowers and take over his position. Bowers was also completely unaware that Julian was having an affair with Bowers's wife. These are the kinds of things that Julian understandably did not raise at lunch.
They had a routine; since it was cafeteria-style, one of them would go on the food line and get the meals for both of them. The other would get the drinks, and they'd meet at their regular table.
Today, Bowers got the food and Julian took care of the drinks. They then ate in relative silence; what talking they did was about baseball and what the New York teams might do at the trade deadline.
After lunch they went back to their respective offices. Julian could then do nothing but wait for what he knew was about to happen.
Somewhere around three o'clock, he would get a call from a panicked coworker that Bowers had collapsed.
Download


Copyright Disclaimer:
This site does not store any files on its server. We only index and link to content provided by other sites. Please contact the content providers to delete copyright contents if any and email us, we'll remove relevant links or contents immediately.