Mrs. Lincoln's Sisters by Jennifer Chiaverini
Author:Jennifer Chiaverini , Date: June 5, 2020 ,Views: 464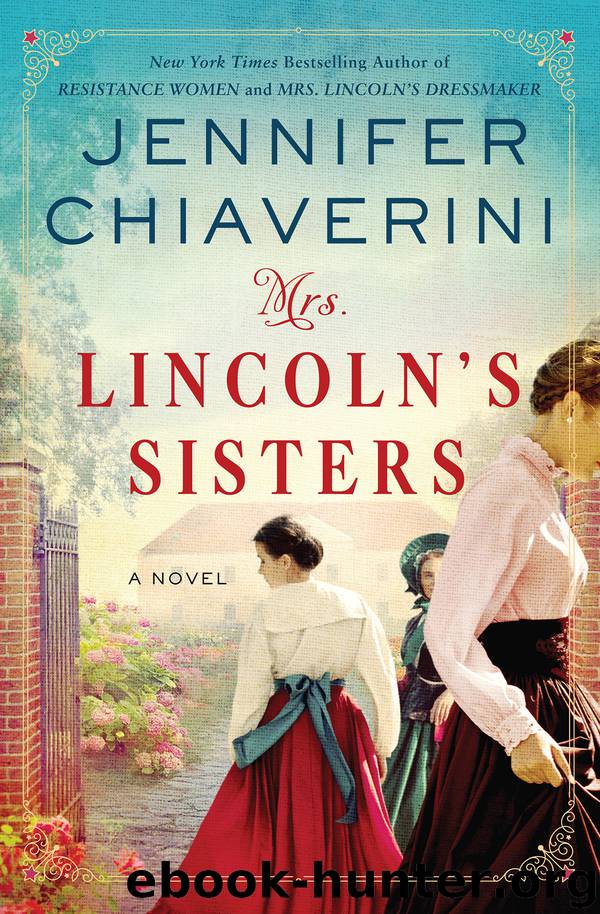 Author:Jennifer Chiaverini
Language: eng
Format: epub
Publisher: HarperCollins
Published: 2020-06-01T16:00:00+00:00



15
November–December 1875
Ann
Throughout November, letters and telegrams flew between Springfield and Chicago, between three concerned sisters and their increasingly exasperated nephew. Whether his mother was mad or sane was an open question, and also beside the point. Robert did not trust Mary's judgment in financial matters, not because of a doctor's diagnosis but because of her impulsive behavior. As the conservator of her estate, as well as her son and the head of the family, he was responsible for her conduct, her physical safety, and her financial security. "There is no person upon whom lies the responsibility and duty of protecting her when she needs it, except myself," Robert wrote to Ann in the middle of the month, and also to Frances, as they discovered when they compared letters afterward. "I want to do everything in my power for her happiness, and I have no wish to interfere with her expenditures other than to ensure that she will have enough money to last the rest of her life."
Frances agreed that in her fragile mental state, Mary could unwittingly impoverish herself. Ann thought that it was far more likely that she would deliberately go bankrupt in order to humiliate her son, for the public would surely blame him if his unwell, widowed mother was allowed to squander her fortune.
Ann sympathized with Robert, who carried several major responsibilities: for his resentful, possibly mad mother; for his law practice; and for his family, which included a newborn son, his third child. He did not need the additional distraction of a prolonged battle with his mother over her assets. Nor was he certain whether he was legally permitted to turn over the bonds and other accounts to his mother, as she demanded, since the entire point of a conservatorship was to protect such assets from a person declared legally insane.
A week after his son was born, Robert wrote to his Springfield aunts to say that he would make no decisions without consulting his most trusted advisers. These included David Davis, a close friend of Abe's since his circuit court days and the man most responsible for Abe's nomination in 1860. In 1862, Abe had appointed him to the Supreme Court, and three years later he became the executor of Abe's estate. In late November, Robert wrote to inform the Springfield family of Justice Davis's recommendations, sending one letter to Elizabeth, which he asked her to share with the others. Justice Davis believed that Mary should have remained at Bellevue until she had recovered completely, and that the Bradwells' meddling would prove disastrous to her. However, since the deed was done, he recommended that Robert remove all restrictions on his mother's travel and residence and return her belongings, but rather than turn over her bonds, he should pay her a monthly income, which she would be free to spend as she wished. "This advice I intend to follow," Robert wrote.
Soon thereafter, boxes and trunks full of his mother's possessions arrived at the Edwards residence, including a jewelry box and eleven trunks of clothing.
Download


Copyright Disclaimer:
This site does not store any files on its server. We only index and link to content provided by other sites. Please contact the content providers to delete copyright contents if any and email us, we'll remove relevant links or contents immediately.