Lilac Girls by Martha Hall Kelly
Author:Martha Hall Kelly , Date: April 14, 2016 ,Views: 1677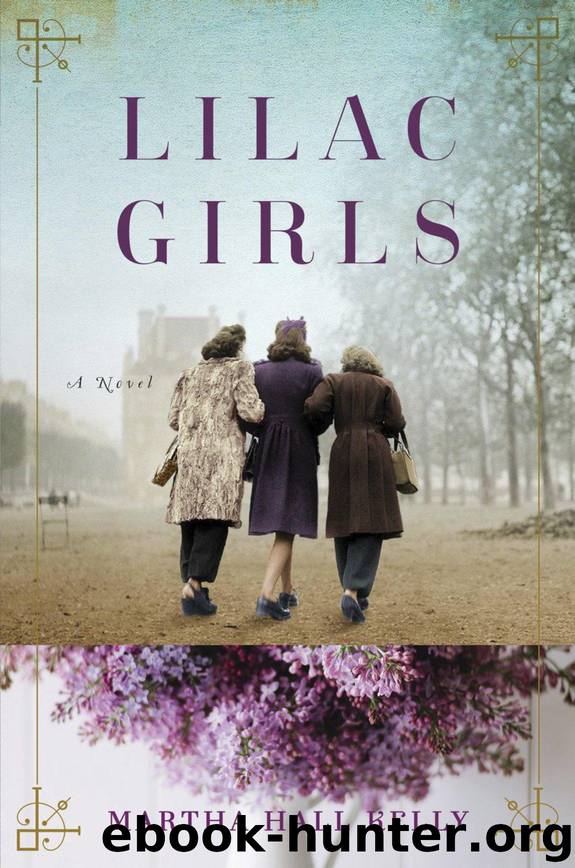 Author:Martha Hall Kelly
Language: eng
Format: mobi, epub
Publisher: Random House Publishing Group
Published: 2016-04-04T19:00:00+00:00



LIFE WENT ON AS USUAL after our release from the Revier—the brutal waking, the endless hours of Appell, and the most terrible gnawing hunger, our bosom companion. The only thing that interrupted this pattern was the terror that accompanied our Blockova reading the names of those in our block to be executed.
The procedure seldom varied. It was preceded by warnings from the prisoner-workers in the front office that the courier had arrived from Berlin with an order of execution and that the male guards who served as executioners had been approved for extra schnapps rations. Then Binz would order certain blocks locked down. Once the noon soup was delivered but before it was served, the Blockova would read the numbers of "the pieces to be called." The unlucky ones prepared their things, and Binz and friends came to get them shortly. My reaction seldom varied either: The cold fear my name would be called out. The relief it was not. The terrible stabs of sadness watching a blockmate go through her final ritual.
The day the first executions of Rabbits were announced we waited, barely breathing, on the benches of the dining table, packed tight—Zuzanna on my right, Regina to my left. Those of us who'd been operated on had just graduated to eating at table, a big event, for it meant our soup no longer had to be brought to our bunks. There were many rumors that the commandant would schedule the Rabbits for execution, liquidate us to eliminate the evidence of the crime, but could we believe rumors? There was always a new one, like that the Americans were on their way to save us or that there would be steak in the soup.
"Attention," Marzenka said as two Russian girls struggled the soup boiler into the block. "Häftlings with numbers called up will finish here, collect their things, and await further instruction."
Marzenka pulled a square of paper from her jacket pocket and unfolded it, the crinkling of it the only sound in the room.
Download


Copyright Disclaimer:
This site does not store any files on its server. We only index and link to content provided by other sites. Please contact the content providers to delete copyright contents if any and email us, we'll remove relevant links or contents immediately.