I Heart Forever by Lindsey Kelk
Author:Lindsey Kelk , Date: September 25, 2017 ,Views: 2420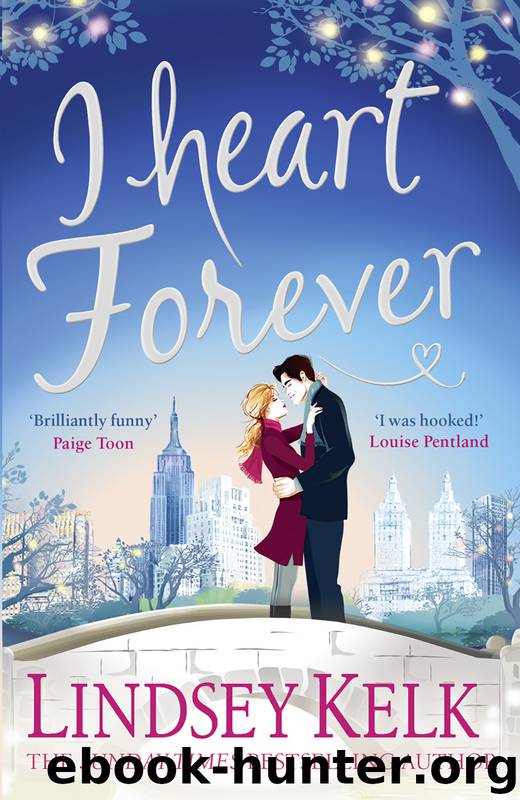 Author:Lindsey Kelk
Language: eng
Format: epub
Publisher: HarperCollins Publishers
Published: 2017-07-20T04:00:00+00:00



CHAPTER TWELVE
'Are you sure I don't look pregnant?' I asked, turning to review my costume from every angle. The flowing ice-blue dress skimmed over my changing curves, moving as I moved. 'I feel as though I look massive.'
'Look up,' Jenny instructed as I stood still so she could apply my mascara. 'Don't sweat it, doll face, no one is going to be looking at your stomach.'
'Fair point,' I replied, blinking.
My costume had been chosen with clear objectives. It had to be practical since I was technically working, it had to look good in photographs, it had to cover up my stomach and, most importantly, according to Jenny, it had to draw all attention elsewhere, just in case. Dr Laura had said I wouldn't really start to show until around eighteen weeks but the bump had missed that memo, as had my boobs.
'They're insane,' Jenny confirmed. She screwed the lid back on the mascara and threw it on her bed along with the rest of her entire make-up collection. 'And they're spectacular. After you push it out, you should totally consider a boob job.'
'Thanks.' I cupped myself and bounced up and down slightly, just to make sure I wouldn't fall out. The dress was gorgeous. Ice-blue silk with badass metal detailing around the waist and narrow shoulder straps, but despite its origins it really wasn't suitable for a skirmish of any kind. 'I couldn't have done this without you.'
'Of course not, babe,' she replied as though that was obvious, tugging lightly at the elaborately braided wig she had talked me into. 'Have you ever thought about going platinum blonde?'
I'd been concerned when Cici offered to oversee the Generation Gloss opening gala, but as far as I could tell, not a single person had died during the planning of the party. Having spent the entire week up to my eyeballs in PowerPoint slides, trying to edit the magazine, and save it at the same time, all while not letting on to the team that anything was wrong, the last thing I wanted to do was spend Saturday night pretending I wasn't pregnant. Who knew that was going to be more exhausting than actually being pregnant? It had been the most exhausting four days of my life and I badly wanted to spend my evening face first in a pizza and Real Housewives marathon. But the party was important, Joe had made that very clear. The Look didn't have an events side, they didn't have this kind of connection with their readers. I needed this party to go so well he had no choice but to choose us.
'I really need tonight to go smoothly,' I said, staring at the stranger in the mirror. Jenny could work wonders with an eyeshadow brush, so it barely even looked like me. Sometimes I forgot she was a fairy godmother disguised as an extra from Sex and the City. 'Jen, I'm just so tired all the time.'
'You're going to have a good time,' Jenny promised. 'Think about it.
Download


Copyright Disclaimer:
This site does not store any files on its server. We only index and link to content provided by other sites. Please contact the content providers to delete copyright contents if any and email us, we'll remove relevant links or contents immediately.