Guilty as Sin by Meghan March
Author:Meghan March , Date: November 6, 2018 ,Views: 1537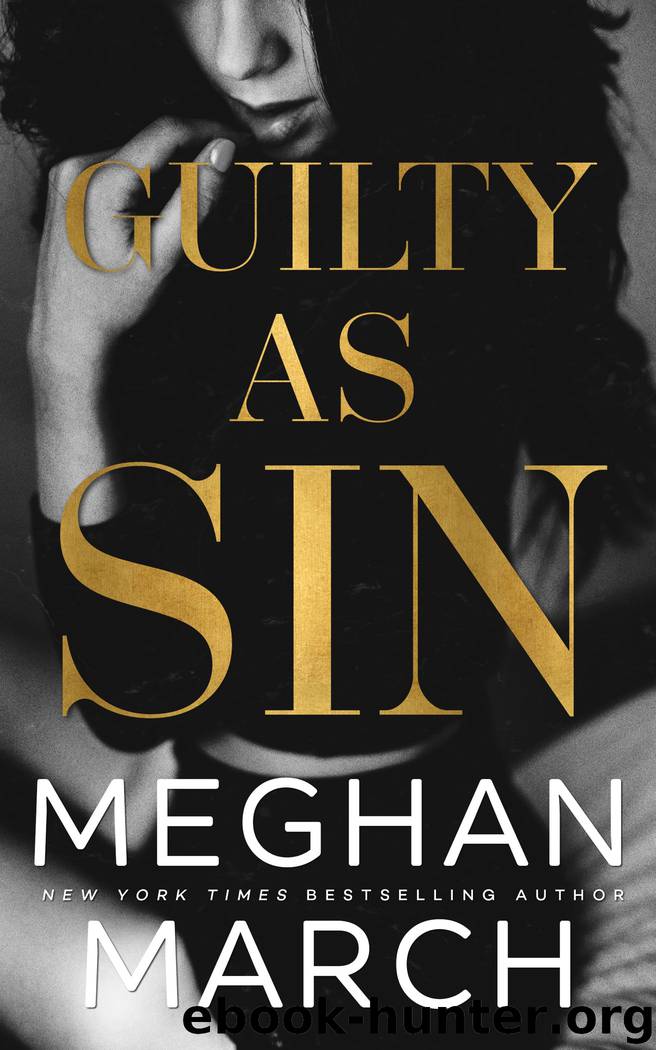 Author:Meghan March
Language: eng
Format: epub
Publisher: Meghan March LLC



27
Whitney
Present day
"I knew I liked you," McKinley says. "At first I thought you were the stoic, quiet type, but that was impressive."
My cheeks heat with embarrassment that someone witnessed our encounter. "I'm so sorry. I shouldn't have—"
"Put that bully of a woman in her place? Don't apologize on my account. That was long overdue, in my opinion. I've been terrified that Lincoln would somehow fall into her trap and not realize what she is before she conned a ring out of him. Besides, I'm the one who should apologize. You shouldn't have had to deal with her here. That's unacceptable."
"It's okay. I survived. She might think she's scary, but there's nothing that woman could say to me that hasn't already been said."
"Still, we promised you a safe haven, and I didn't live up to that promise. I'll have her banned from the premises until further notice. She'll probably go crying to Lincoln about it . . ."
"That's really not necessary. She's a pest. She can't actually hurt me. I can easily avoid her in the future, now that I know to call down and check to see if she's on the books."
"How about I just tell the spa coordinators that when it comes to Maren Higgins, we have no appointments until otherwise instructed. They're already well aware of her freeloader ways. A couple months ago, she started coming in and trading on Lincoln's name to get free services, but I shut that down as quickly as possible."
Her comment about freeloading unleashes a rush of the guilt I've been storing up. "I don't want to be a freeloader either. This wasn't my idea, and we can move rooms or leave anytime. This isn't something I expected, and I truly don't intend for us to stay long, despite what I said to Maren."
McKinley waves me off. "Don't spend a single second worrying about it. Besides, I just told you I like you. I don't like many people, especially not the women who date my brother. And people I do like, I'm willing to do anything for. That's just the way it is."
"We're not dating," I say, trying to clarify something I don't totally understand myself.
Her brows rise, skepticism stamped on her features. "Either way, I like you, and you're welcome to stay. It's a rough time for both our families, so it's the least I can do."
"I'm sorry about your father," I say quietly. "I know yesterday was a hard day."
"For all of us. I'm sorry about your parents too." She pauses. "But whatever they did, it's not on us, and I wouldn't hold someone's actions against their child."
"Thank you." It's nice to feel like I have at least one supporter in the Riscoff family outside of Lincoln.
"Besides," McKinley adds. "You probably don't remember, but you stood up for me once when I was in middle school. Older boys were giving me a hard time, and you told them to leave me alone or your brother would beat them up. I never forgot that.
Download


Copyright Disclaimer:
This site does not store any files on its server. We only index and link to content provided by other sites. Please contact the content providers to delete copyright contents if any and email us, we'll remove relevant links or contents immediately.