Getting Off by Erica Garza
Author:Erica Garza [Garza, Erica] , Date: February 4, 2018 ,Views: 1412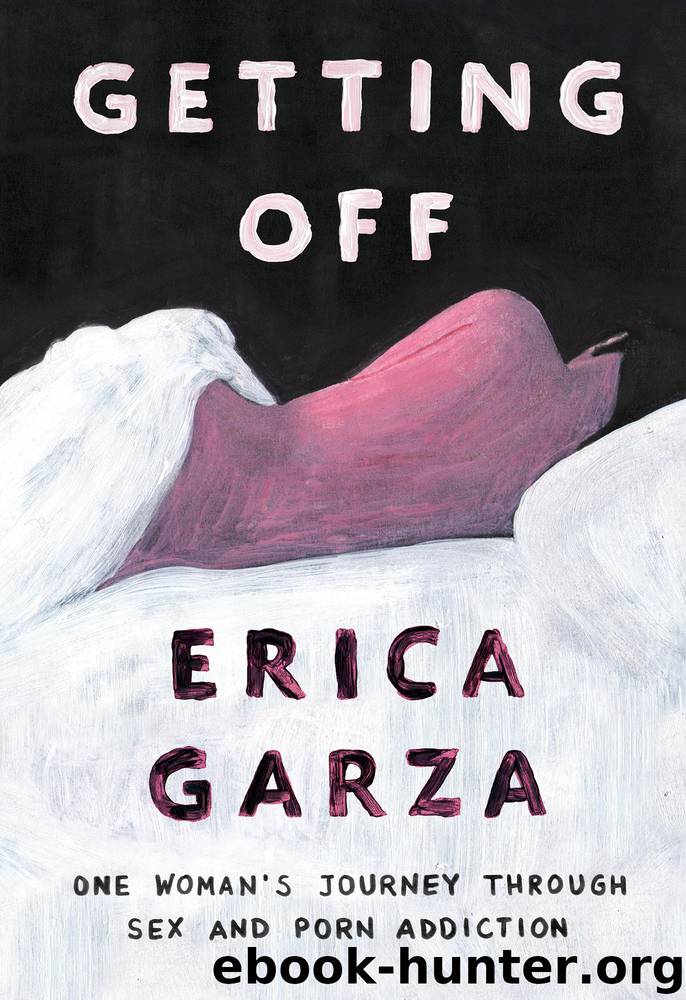 Author:Erica Garza [Garza, Erica]
Language: eng
Format: epub
Publisher: Simon & Schuster
Published: 0101-01-01T00:00:00+00:00



My decision to go to Hawaii was inspired by surfer-turned-crooner Jack Johnson's album of love songs, In Between Dreams, which was huge in 2005 and the most uplifting album I'd ever owned. Jack was the antithesis of all the tragic music I usually listened to—devoted to the ocean and to the earth and, more important, to his wife of more than ten years. I wanted Jack's upbeat music to be the soundtrack to the next chapter of my life, which I hoped would be full of healthier choices. The move was equally inspired by a memory of myself I held tight to from a childhood vacation to Maui—a little girl in a flowery dress, my skin tanned, my feet in the sand, feeling happy and humble and in awe of the ocean.
I wanted to start over again, like I'd done in London, only this time I wouldn't ruin it. Hawaii, with its clean air and clear water and green mountains, would nurture me back to being a respectable person. I'd find that little girl again. After realizing I could run away without my parents' help by withdrawing all the money I'd ever saved as a waitress—about $6,000—I bought a one-way ticket and left. They were supportive of my decision to move, especially my mom.
"Make the most of it," she said. "One day you'll be married with kids and won't have this kind of freedom."
The first few days on the island, I stayed in an overpriced hotel room without air-conditioning in the touristy town of Lahaina. It was hot and cramped in there, so I knew I had to find a job quickly and get my own place. Luckily, it was easy to find work, so long as I wasn't picky.
After walking into a handful of restaurants with my beaming smile, I was hired as a cocktail waitress at a beachfront café. I spent a few hours a week serving mai tais, piña coladas, and other umbrella drinks to bikini-clad tourists and stoned surfers. It wasn't much money, but it was enough to rent a room.
I moved into a crowded house in Mahinahina, a neighborhood on the west side of Maui. The house was divided into separate apartments and rent was manageable—$700 a month. It was a shoe box of a room, only big enough for my bed and clothes, and the people who lived in the other apartments were like ghosts—I would hear them sometimes but rarely see them. Once in a while, I'd see Andrew, a real estate agent, cutting weeds in the front yard. Occasionally I'd see Tina, a hotel worker, wander from her room to the restroom or dillydally in the hallway. Bobby, a middle-aged guitarist, sometimes dropped by the kitchen before retreating to his place on the lanai.
It was Helen, the landlady, I saw most regularly. She was a petite, skinny Vietnamese woman in her late fifties who'd had a lot of work done. Facelift scars peeked through under her bob of shiny black hair, her
Download


Copyright Disclaimer:
This site does not store any files on its server. We only index and link to content provided by other sites. Please contact the content providers to delete copyright contents if any and email us, we'll remove relevant links or contents immediately.