BOSSY BROTHERS: JESSE by Huss JA
Author:Huss, JA , Date: October 19, 2019 ,Views: 124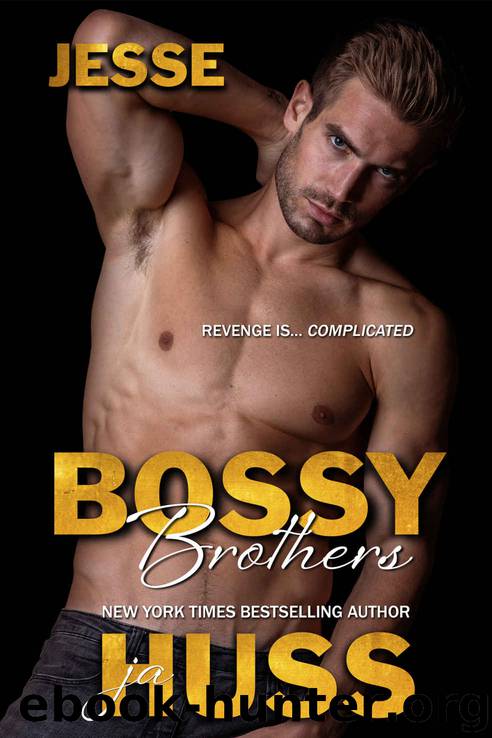 Author:Huss, JA
Language: eng
Format: epub
Publisher: Science Future Press
Published: 2019-06-21T16:00:00+00:00



CHAPTER TWENTY-THREE - EMMA
He's smiling.
That wasn't the plan. I didn't start this little adventure to make him happy. "Why are you so happy?'
"What?" He chuckles. "Why wouldn't I be happy? I'm in Key West with the girl who got away. Fucking sun. Fucking ocean. Fucking beach. This is my jam, girl."
I can't help it. I laugh.
"Besides, you're happy too."
"I didn't mean to laugh. It's just… your jam?"
"That's what all the cool kids say now."
"No, it isn't."
He shrugs. "I'm cool. You know it. I know it. Let's just stop pretending."
"Arrogant, that's what you are."
He points at me and grins. God, why does he have to have such a sexy grin? "I wish I had grown up here. You're so fucking lucky." And then his smile falls. Just a little as he looks out the window at the ocean. "God, I miss it."
"The beach?" I ask.
"All of it. The wind. The salty air. The rocking motion of the yacht." He looks at me. "The idea that you could set sail and end up on the other side of the world, ya know?"
"So. Go do that. No one's stopping you, right?"
"No," he says. "No one is. It's just not the same anymore."
"Why not?"
"I don't even own a yacht right now."
"So go buy one."
"And then what?"
"Sail it, of course."
"To where? With who? Why?" I don't know what to say to that, so he says, "The racing circuit was my excuse. That's why people came with me, why I had a destination, why I had direction. But they kicked me out for drugs."
"So race yourself."
He shakes his head. "It's just not the same."
"Hmm," I hum. Because I don't really get it.
We're in the limo on our way to the beach where my parents still run their little dive shop. Except it's a lot bigger now. I have three older brothers, none of whom went to college like me. And all of whom still live here doing their beachy thing, courtesy of me.
Not entirely true. But I did lend them money to get started in their respective businesses. My parents still own and run the dive shop I grew up with. Same little place near the marina. But I bought all the buildings next to them. So now the Dumas family owns and operates Dumas Diving, Dumas Boat Tours, Dumas Deep-Sea Fishing, and Dumas Water Adventures. We also own an entire block of cottages a few blocks away. Nothing super nice because my family is forever middle-class, no matter how much money they make. So we cater to middle-class people who just want to have a good time on the island and not kill their savings account.
"So…" Jesse says. "Where are you taking me?"
I thought this was a good idea when I came up with it. But now I realize… what the fuck was I thinking? I planned a day of water sports. Diving, of course. Because I'm a rock-star diver. Been doing that my whole life. So I was pretty confident I could show Jesse who's boss by taking him diving.
Download


Copyright Disclaimer:
This site does not store any files on its server. We only index and link to content provided by other sites. Please contact the content providers to delete copyright contents if any and email us, we'll remove relevant links or contents immediately.