True Story by Kate Reed Petty
Author:Kate Reed Petty [Reed Petty, Kate] , Date: August 7, 2020 ,Views: 773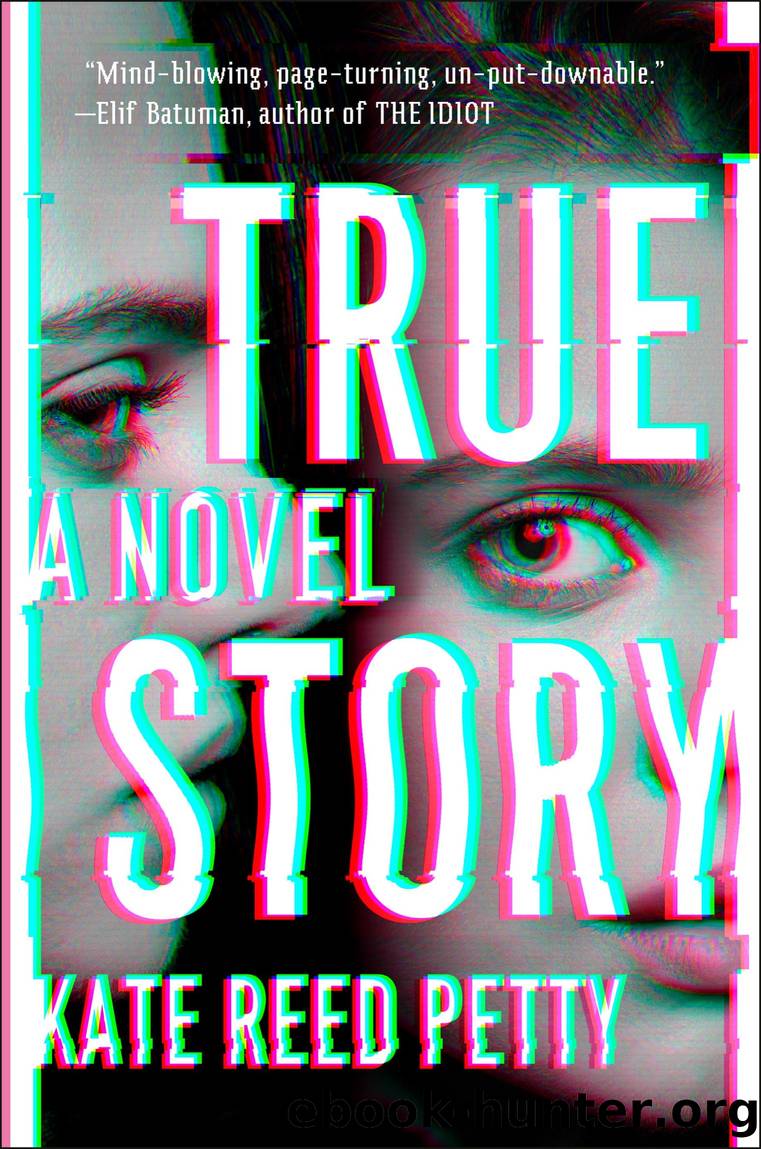 Author:Kate Reed Petty [Reed Petty, Kate]
Language: eng
Format: epub, mobi
Publisher: Penguin Publishing Group
Published: 2020-08-04T00:00:00+00:00



FIFTEEN PIECES
BASED ON THE HORRIFYING TRUE STORY
WHITE DRAFT: 10/15/96
BLUE DRAFT: 11/3/96
PINK DRAFT: 11/13/96
YELLOW DRAFT: 12/20/96
Written by Alice Lovett
Story by Alice Lovett & Haley Moreland
FADE IN:
INT. THE LEDBETTERS' LIVING ROOM — NIGHT
A normal house in a normal neighborhood. So normal, in fact, that it is IDENTICAL to every other house in the neighborhood.
The camera tracks around the room to take in the decorations. The living room is tastefully decorated. A SLIDING GLASS DOOR overlooks a grassy yard. Family photos of MR. and MRS. LEDBETTER are on the mantel.
There's only one decorating detail out of place . . .
. . . the camera slowly pans down . . .
. . . to reveal . . .
. . . A DEAD BODY!!!!
SMASH CUT TO:
TITLE CARD: FIFTEEN PIECES
INT. THE LEDBETTERS' LIVING ROOM — THE NEXT MORNING
The body is covered by a WHITE SHEET, which is dappled with bright red BLOODSTAINS.
A DETECTIVE crouches next to the body. This is DETECTIVE MORGAN, thirty, long brown hair and a look of vigilant intelligence on her face, a look that says, I WILL NOT ABIDE BULLSHIT.
Detective Morgan LIFTS the white sheet and LOOKS at the body underneath it. She grimaces.
She lowers the sheet and stands. Contemplates the room.
She turns and examines the SLIDING GLASS DOOR.
A ROOKIE runs into the room.
Download


Copyright Disclaimer:
This site does not store any files on its server. We only index and link to content provided by other sites. Please contact the content providers to delete copyright contents if any and email us, we'll remove relevant links or contents immediately.