The Orphan Collector by Ellen Marie Wiseman
Author:Ellen Marie Wiseman , Date: August 7, 2020 ,Views: 693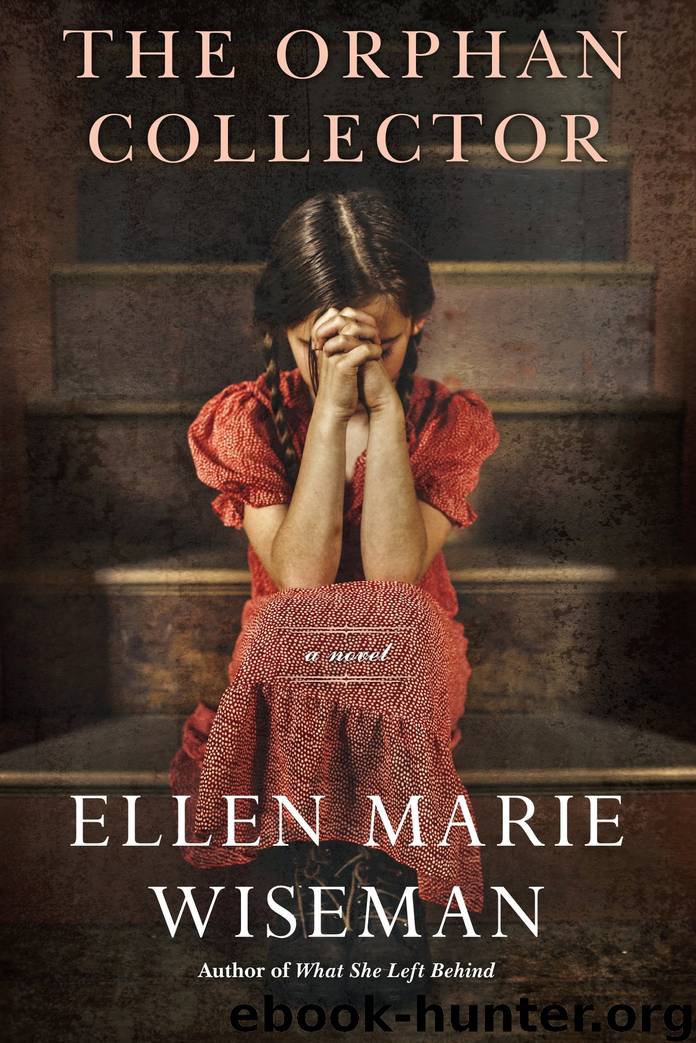 Author:Ellen Marie Wiseman
Language: eng
Format: epub
Publisher: Kensington Books
Published: 2020-04-09T00:00:00+00:00



CHAPTER SIXTEEN
PIA
Christmas came and went at the orphanage, with a short, bedraggled tree put up in the recreation room by the nuns, extra church services, and gifts for each child, either a book or small toy, donated by the parishioners of St. Vincent's. Pia received a stuffed rabbit with pink ears and gave it to Gigi.
A week later, Pia looked up from feeding Nicolai and saw Sister Agnes enter the baby ward and march down the center aisle, the cross around her waist swinging back and forth. Pia sat up straighter, hoping the nun was coming to tell her Mother Joe had finally approved her release. Then she noticed a nurse behind her with a baby girl on one hip, and her stomach twisted. It was the nurse who threatened to have her sent for a mental evaluation, Nurse Wallis. What was she doing there? The nurse stopped at a crib and viewed the baby inside, her hand over her heart. The girl on her hip looked to be around ten months old, with a headful of red hair that reminded Pia of Finn's mother. She was barefoot and bare-legged, in a dress that looked two sizes too big. Why hadn't Nurse Wallis left the baby at the front desk like last time? If only Pia could leave or hide instead of facing her again, but there was nowhere to go. All she could do was keep quiet and concentrate on feeding Nicolai.
Sister Agnes addressed Pia and Edith, who was folding diapers at the changing table. "Girls," she said, "this is Nurse Wallis. She's dropping off this poor child who was left outside the steps of a hospital, bless her heart. Not to mention along with her regular duties, she's recently found homes for three of our hard-to-place older children. Isn't that wonderful?"
"Yes, Sister Agnes," Edith and Pia said at the same time.
Sister Agnes turned toward the nurse. "Surely there's a special place in heaven for you, Nurse Wallis."
Color rose on Nurse Wallis's cheeks and she gave the nun an awkward smile. "It's my pleasure, Sister," she said. "I've always loved helping children."
Pia looked directly at the nurse for the first time since she came into the room. If she loved helping children, would she help her? More than anything, Pia wanted to ask if she'd run across twin baby boys during her visits to orphanages and hospitals. But what if she was still upset about their last encounter and followed through with her threat?
Sister Agnes took the baby girl from Nurse Wallis and directed her attention to Edith.
"Please show Nurse Wallis the youngest infant in our care," she said. "It seems she's found a lovely Christian couple willing to take one of our babies. Another blessing, to be sure."
"Yes, Sister Agnes," Edith said. She finished folding the diaper in her hands, then led Nurse Wallis into the sea of cribs.
With Nicolai fed and asleep in her arms, Pia stood and approached Sister Agnes and the redheaded baby girl. "She's beautiful," she said.
Download


Copyright Disclaimer:
This site does not store any files on its server. We only index and link to content provided by other sites. Please contact the content providers to delete copyright contents if any and email us, we'll remove relevant links or contents immediately.