Pedal by Chelsea Rooney
Author:Chelsea Rooney , Date: October 29, 2022 ,Views: 107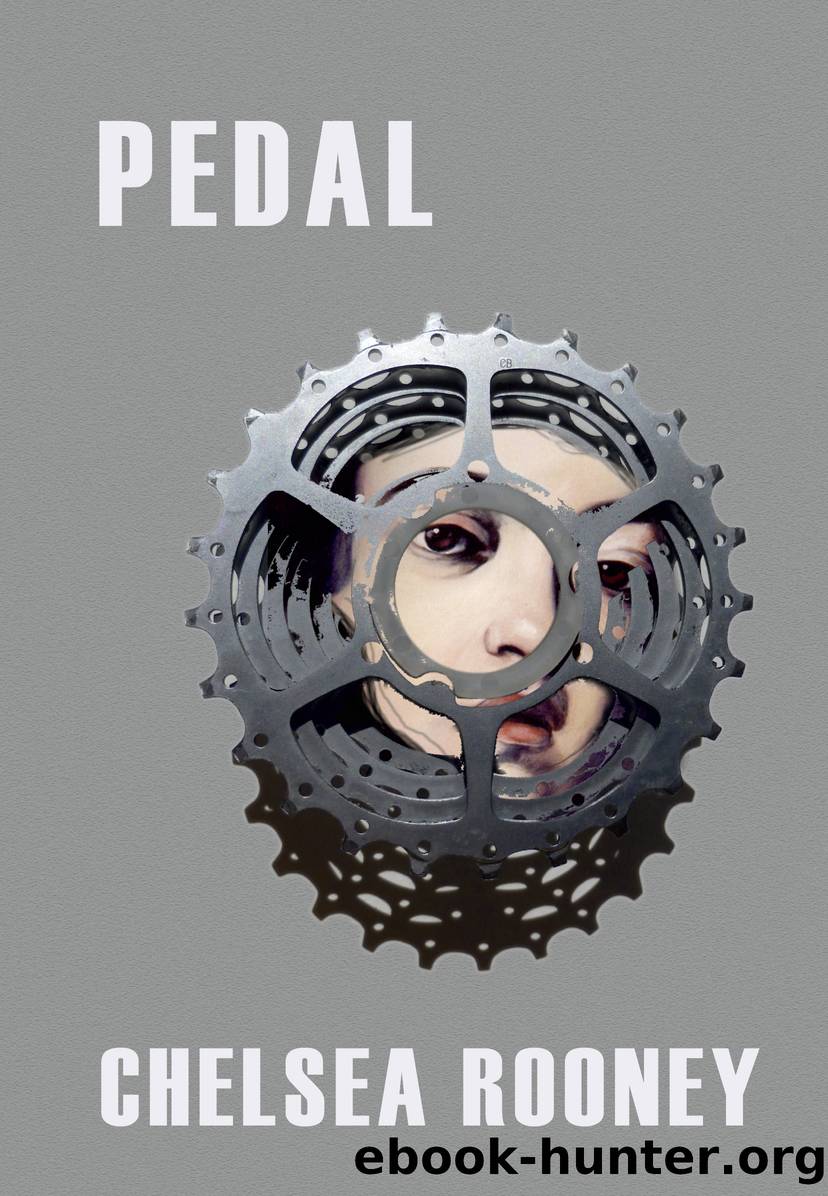 Author:Chelsea Rooney
Language: eng
Format: epub
ISBN: 9781927575598
Publisher: Caitlin Press
Published: 2014-10-14T16:00:00+00:00



Daddy
Of course, it wasn't Dirtbag. He just had the same first name. What were the chances? Another Irishman in Dirtbag's old apartment. This man had a shock of white hair and eyes as blue as Santa's. He opened them wide and leaned close to me. "Your dad had those black Irish eyes, right? I remember. As you can see, mine are true blue." He waved his hand beneath his face.
"I know," I said, assuring him. "I know you're not my father."
He told me to call him Moore, his last name, so I did. I sat in his living room the morning after my drug-filled night, drinking coffee that tasted like pencil shavings and pushing his cat off my lap. Moore had a strong, solid body and a stooped neck. From years—twelve, apparently—of ducking the low ceilings of this apartment where Dirtbag used to live. He shuffled over to his worn oak desk, weighted down with years of paperwork. The apartment was shabby but highly organized. Within seconds of my arrival, he had the lease agreement in my hands. Dirtbag's signature, shaky and scrawled, real live ink underneath my fingertips. My signature of our last name, Hoop, was the same as his. How was that possible?
I dropped the lease on the coffee table. "Was this furniture his?" Moore hesitated. I assured him I didn't want it. "I live in Vancouver. I'm just curious."
He sighed. "Yes. It's all his. Everything. I came with nothing. I expected to acquire furniture as I went. You know. It was just a dream to live in the mountains. But he asked if he could leave his furniture. He didn't seem to have much else. A couple of bags packed up by the doorway. All the shelves were bare. He seemed a bit desperate. Like he needed to get out of here fast."
"He needed to get out of here fast because he'd just contacted me and forgot to screen his phone number," I said. I ran my hand along the coffee table in front of me. Moore was quiet. I understood that driving impulse to hide from those you've failed. Dirtbag had passed that down to me. I imagined, sitting in his old apartment, that I could feel what he must have felt. Packing his bags. Eyeing the phone. I got up and walked over to the large oak bookshelves. I recognized his work. Heavy, oppressive pieces moulded exquisitely with the most delicate patterns. His favourite was the egg-and-tongue moulding that seemed so sexually symbolic. Those round, ripe eggs interspersed with phallic darts. Dirtbag had wanted to be a poet, but instead, he was a woodworker. His talent was undeniable. Unfortunately he denied himself the fulfillment that comes with mastery and, instead, suffered for his poetry. He tried so hard to twist words into phrases that no one had said before. But it was only wood he'd left behind. It was wood that showed the world who he was, not his words. Not his actions. "He built all of these, you know," I said to Moore.
Download


Copyright Disclaimer:
This site does not store any files on its server. We only index and link to content provided by other sites. Please contact the content providers to delete copyright contents if any and email us, we'll remove relevant links or contents immediately.