A Man Called Ove: A Novel by Fredrik Backman
Author:Fredrik Backman [Backman, Fredrik] , Date: October 29, 2014 ,Views: 7284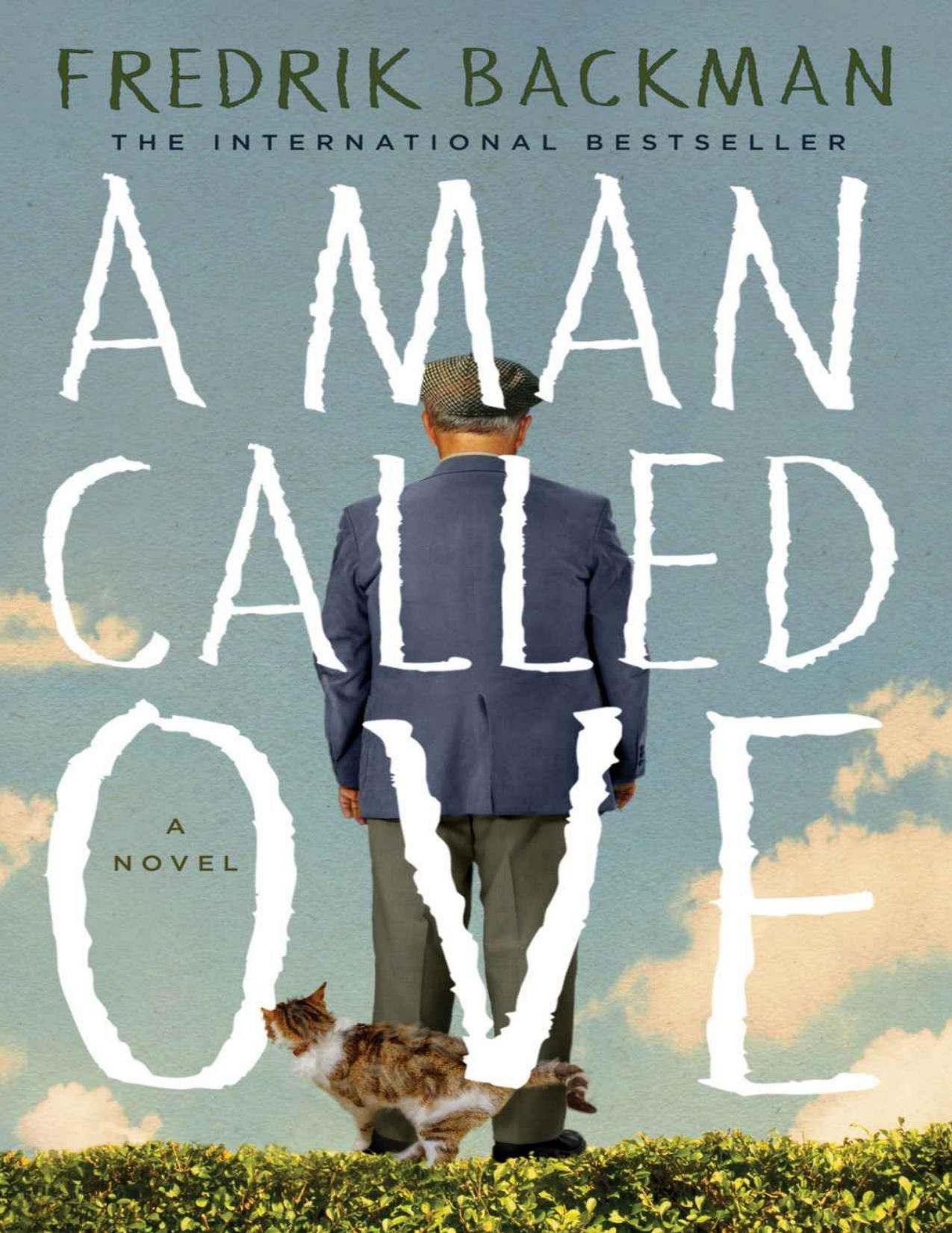 Author:Fredrik Backman [Backman, Fredrik]
Language: eng
Format: azw3, epub, mobi
Tags: Humorous, Literary, General, Fiction
ISBN: 9781476738017
Google: Y0H6AwAAQBAJ
Amazon: 1476738017
Publisher: Atria Books
Published: 2014-07-14T18:30:00+00:00



18
A MAN WHO WAS OVE AND A CAT CALLED ERNEST
Ove didn't dislike this cat in particular. It's just that he didn't much like cats in general. He'd always perceived them as untrustworthy. Especially when, as in the case of Ernest, they were as big as mopeds. It was actually quite difficult to determine whether he was just an unusually large cat or an outstandingly small lion. And you should never befriend something if there's a possibility it may take a fancy to eating you in your sleep.
But Sonja loved Ernest so unconditionally that Ove managed to keep this kind of perfectly sensible observation to himself. He knew better than to speak ill of what she loved; after all he understood very keenly how it was to receive her love when no one else could understand why he was worthy of it. So he and Ernest learned to get along reasonably well when they visited the cottage in the forest, apart from the fact that Ernest bit Ove once when he sat on his tail on one of the kitchen chairs. Or at least they learned to keep their distance. Just like Ove and Sonja's father.
Even if Ove's view was that this Cat Annoyance was not entitled to sit on one chair and spread his tail over another, he let it go. For Sonja's sake.
Ove learned to fish. In the two autumns that followed their first visit, the roof of the house for the first time ever did not leak. And the truck started every time the key was turned without as much as a splutter. Of course Sonja's father was not openly grateful about this. But on the other hand he never again brought up his reservations about Ove "being from town." And this, from Sonja's father, was as good a proof of affection as any.
Two springs passed and two summers. And in the third year, one cool June night, Sonja's father died. And Ove had never seen anyone cry like Sonja cried then. The first few days she hardly got out of bed. Ove, for someone who had run into death as much as he had in his life, had a very paltry relationship to his feelings about it, and he pushed it all away in some confusion in the kitchen of the forest cottage. The pastor from the village church came by and ran through the details of the burial.
"A good man," stated the pastor succinctly and pointed at one of the photos of Sonja and her father on the living room wall. Ove nodded. Didn't know what he was expected to say to that one. Then he went outside to see if anything on the truck needed fiddling with.
On the fourth day Sonja got out of bed and started cleaning the cottage with such frenetic energy that Ove kept out of her way, in the way that insightful folk avoid an oncoming tornado. He meandered about the farm, looking for things to do. He rebuilt the woodshed, which had collapsed in one of the winter storms.
Download


Copyright Disclaimer:
This site does not store any files on its server. We only index and link to content provided by other sites. Please contact the content providers to delete copyright contents if any and email us, we'll remove relevant links or contents immediately.